HydroContest: EPFL's team makes the podium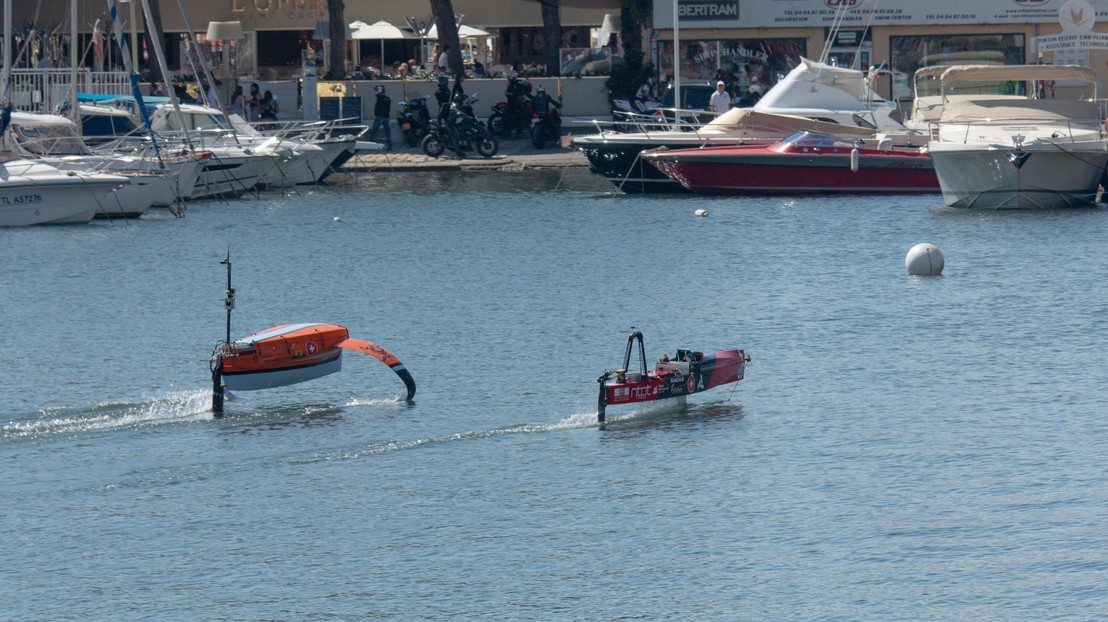 The team of EPFL students came in second place with their lightweight boat on Sunday in Saint-Tropez (France). Their heavyweight boat won the innovation prize.

A total of 28 teams made up of students from 15 countries competed in the fifth edition of the HydroContest from 2 to 9 September in Saint-Tropez (France). The finals were held in the town's magnificent old harbor. The boats – all equipped with the same battery, engine and controller – faced off against each other in speed and endurance trials. Each team competed in two categories: Private Boats – lightweight leisure-style boats with a 20 kg payload – and Mass Transport – heavyweight cargo boats with a 200 kg payload.
The EPFL team is returning from Saint-Tropez with the silver medal for their lightweight boat. Proud and happy, they nevertheless feel they came up short. "The finals were won on piloting skills," says Sébastien Jaffaux, who manages the team's communications. "Even though our bifoiler recorded the best time for a lightweight boat in the history of the competition, HES Fribourg - another swiss School- managed to win. Kudos to them!". The EPFL team was composed of students from the School of Engineering.
EPFL's heavyweight boat is a surface effect ship – a first for this competition. It was outpaced in the quarter finals by the Centrale Nantes team, which ended up taking second place in the Mass Transport category. EPFL's heavy boat did not totally disappoint, however, as this catamaran/hovercraft hybrid came away with the innovation prize. "We earned this through long days of work punctuated by short nights of sleep," adds Jaffaux. "Just like our lightweight bifoiler, our heavy boat is complex and it takes time to get all the settings just right. Looking forward to next year!"
---