Higher education and research in Haiti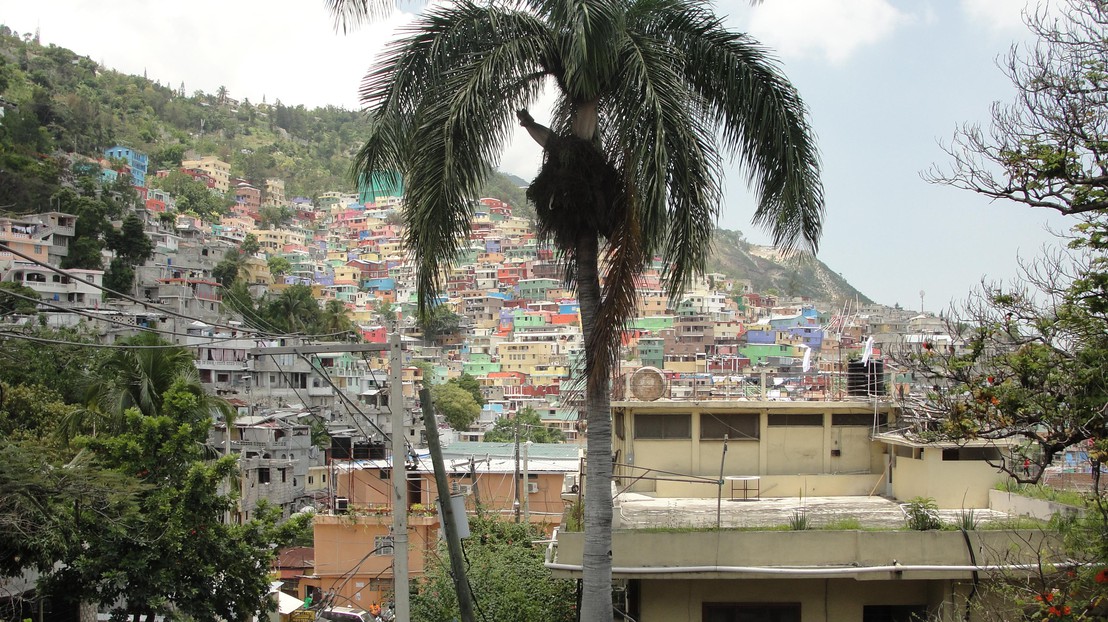 Urban development and skill-building.
With a population of over 10 million (56% of whom live in urbanized areas), Haiti is the poorest country in the Northern Hemisphere.

Beset by numerous political and social upheavals in recent decades, the country was hit by an earthquake on January 12, 2010 that destroyed entire parts of the capital and other secondary cities, leaving nearly 220,000 dead, 300,000 injured and 1.2 million homeless. Yet, it was less the earthquake's magnitude (7.3 on the Richter scale) than the population's vulnerability, a lack of urban planning and poor building standards that account for the extreme impact of the event.
To meet these challenges, Quisqueya University - a member of RESCIF* whose buildings were destroyed in the disaster, resulting in some 20 deaths - decided to create a specialized center on urban development and land use planning to address the many dimensions of this complex question.
A better understanding of development issues
The Centre de Recherche et d'Appui sur les Politiques Urbaines (CRAPU), created in March 2012, aims to create tools for interdisciplinary analysis of urban dynamics in Haiti, to assist public and private decision-makers by promoting a better understanding of development issues and their translation into policies and initiatives for more sustainable cities. Five key research areas - urbanization and globalization; poverty, inequality and social policies; urban management and local government; mobility, territory and public policies, and; waste management and urban sanitation - reflect this goal.
The EPFL, through the CODEV, is deeply involved in the strengthening and development of the CRAPU. Among the milestones of this collaboration, the CODEV (with support from the CEAT) has been actively involved in a European research project centered on Port-au-Prince, entitled "Between urban vulnerability and growth: building of a Caribbean metropolis," led by the University of Paris 8 in collaboration with uniQ and the State University of Haiti (another RESCIF member).
Abigail-Laure Kern, a CODEV partner and doctoral student at the EPFL, was appointed as a visiting scholar at Quisqueya University and special projects officer to CRAPU's management, to synergize her dissertation work on the trajectories of intermediate cities after 2010 with Haitian colleagues' work on these urban issues. Professor J.-C. Bolay, director of the CODEV, is co-supervising a young Quisqueya University researcher's dissertation on habitat. As a visiting professor, he organized a one-week training workshop on urban planning for Haitian doctoral students.
Launch of a Master in Urban Studies
In a similar vein, the CODEV is supporting the creation of a master's program in urban planning, led by Quisqueya University that, when launched in September 2016, will be the only program of its kind in the Caribbean. This innovative program should allow for the hiring of instructors specializing in urban issues from the EPFL and other RESCIF partners.
A RESCIF joint laboratory dedicated to urban issues
Finally, uniQ proposed to the Presidents of the RESCIF's 15 member universities that the CRAPU be recognized as a joint laboratory of the RESCIF specializing in urban issues, similar to what already exists for water and for issues linking energy and health. Welcomed by the Assembly of Presidents in November 2015, the implementation of this new phase will both foster new international collaborations and increase its scientific recognition both nationally and internationally.
*Réseau d'Excellence des Sciences de l'Ingénieur de la Francophonie: http://www.rescif.net/
---
---