Green Transportation Award for the work on moving walkways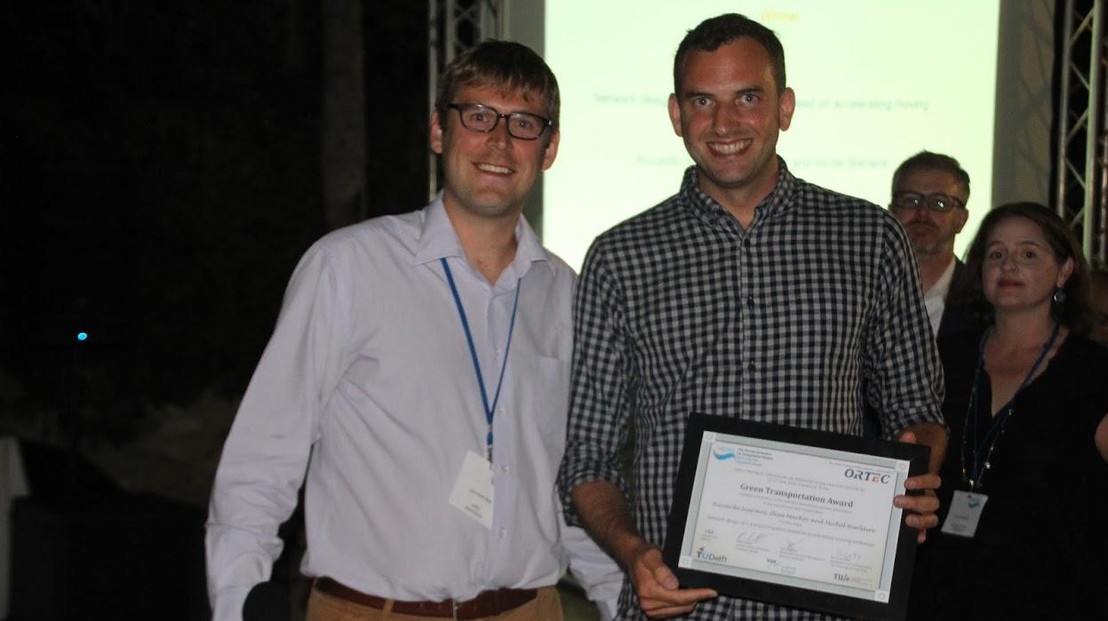 The paper "Network design of a transport system based on accelerating moving walkways", by Riccardo Scarinci, Iliya Markov and Michel Bierlaire (Transport and Mobility Laboratory, ENAC), has received the Green Transportation Award during the 9th Triennial Symposium on Transportation Analysis, June 12-17, 2016, Aruba.

The 9th Triennial Symposium on Transportation Analysis (TRISTAN) took place June 12-17, 2016, on the island of Aruba. Aruba aspires an environment without fossil fuel usage by 2020, and to this end is innovating the sustainability of its pedestrian, road, rail, maritime, and air transportation systems. To support this goal, TRISTAN introduced together with ORTEC the Green Transportation Award. This award together with an encouragement of 500 US Dollars (sponsored by ORTEC) has been granted to the best extended abstract in the area of sustainable transportation. The jury was composed of 
Leendert Kok, ORTEC
Mike Hewitt, Quinlan School of Business, University Chicago
Rob Zuidwijk, Rotterdam School of Management, Erasmus University
Wai Yuen Szeto, Department of Civil Engineering The University of Hong Kong
The paper was presented by Riccardo Scarinci. This project is carried on in the context of the Post Car World project, sponsored by the Swiss National Science Foundation. 
---
---