Gradual reopening starting 4 May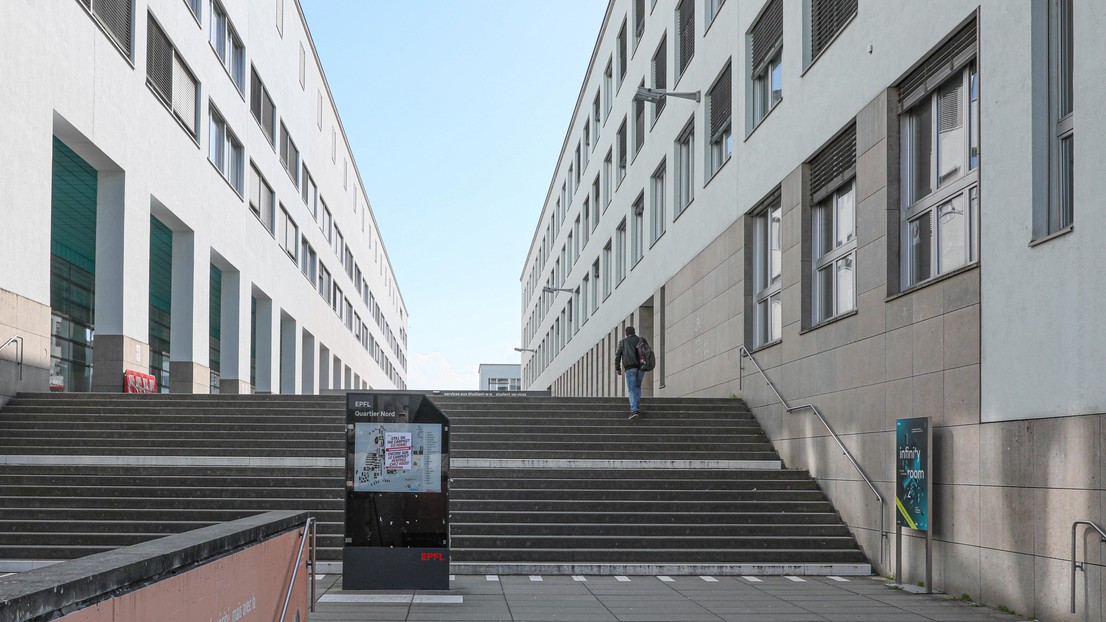 Research activities at EPFL will gradually resume starting Monday, 4 May. The restart plans, which are designed to ensure compliance with social distancing requirements, have now been finalized. Everything has been done to protect the health and well-being of those staff members who return to campus.

Who will be back on campus and other sites starting 4 May?
The Swiss Federal Council's latest announcements do not affect EPFL's restart plan at this point.
Free hand sanitizer and face masks
Every staff member will be able to pick up a free hygiene kit containing eight face masks and a 100 ml bottle of hand sanitizer.
Instructions on picking up your hygiene kit
For the Lausanne campus
Employees on other sites will be informed of the process separately.
Click here for more information.
How to protect yoursefl and others on campus
A downloadable document containing a few simple hygiene rules that must be followed on campus is available here.
Useful information for those coming back to campus
Some information has been added to the go.epfl.ch/coronavirus webpage for the staff members who will be returning to campus.
If possible, public transportation to commute to our campus and other sites may not be used. EPFL parking spaces (green zones) will be free of charge until further notice.
Several catering points will be open, mostly for takeout food. This will give staff members a few options without affecting their ability to comply with the hygiene and social-distancing rules.
All non-essential travel within Switzerland or abroad for professional or educational purposes remains prohibited until further notice. This applies to employees at all EPFL entities.
All EPFL events that had been scheduled up to and including 31 August 2020 have been canceled or postponed. The situation will be reassessed on 8 June.
To facilitate remote working, the following measures remain in place:
The coronavirus website – go.epfl.ch/coronavirus – gathers all important information collaborators should be aware of.
---