Gradual relaunch of EPFL activities after May 4th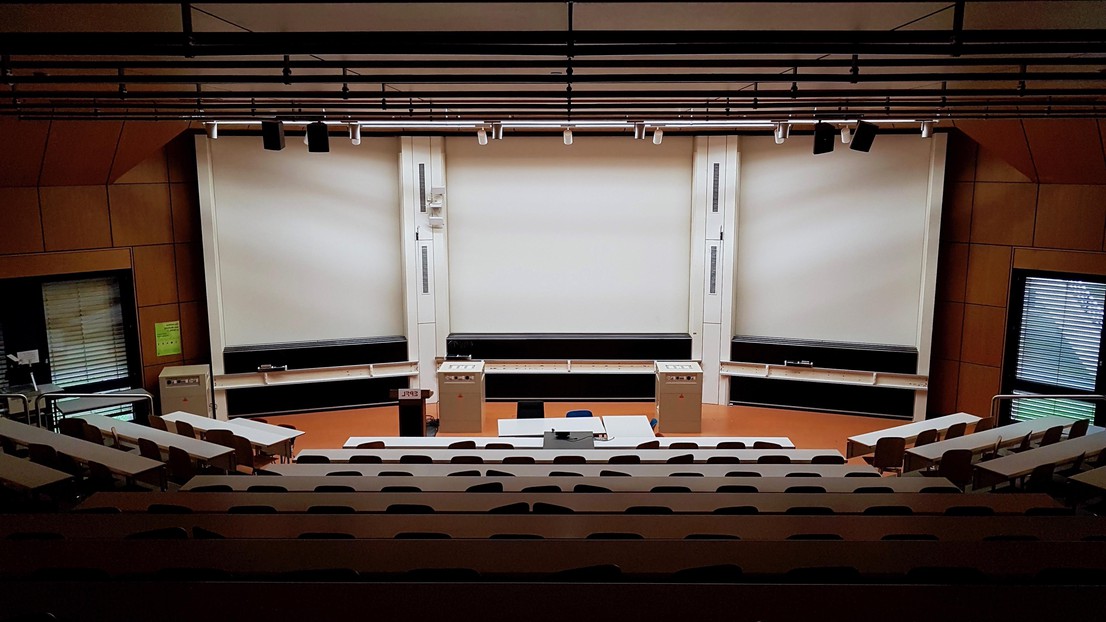 EPFL will begin to gradually allow employees back on campus starting on Monday, 4 May. This date was chosen to allow us to thoroughly clean and disinfect the buildings and restart certain technical facilities.

REMOTE WORKING STILL REQUIRED
Please note that only those activities that require staff members to be physically present on our campus and other sites will be able to resume on that date; all other work must continue to be carried out remotely. We want to prevent a resurgence of the epidemic at all costs. At this stage, social-distancing measures remain imperative, which means that we must continue to limit the number of people on campus as much as possible. As a result, students will still not be allowed to return to EPFL.
This approach will have an impact on your ability to resume your activities. We are aware of this and appreciate your understanding.
ACCESS TO THE EPFL CAMPUS AND TO OUR SITES IN GENEVA, SION, FRIBOURG AND NEUCHÂTEL – STARTING ON 4 MAY
Our reopening plan is as follows:
Starting on 4 May, research-related work may resume, although it must be carried out by alternating teams in order to always comply with social-distancing rules. Group meetings must take place via Zoom. For tasks requiring employees to work in close proximity, personal protective equipment will be provided following an assessment by the DSPS team. A plan to resume activities is being drawn up by an advisory group whose members, appointed by the deans, will directly contact the research groups concerned in their respective schools.
Some administrative activities that require employees to be physically present will resume, here again by alternating teams. The mail and invoice processing services will continue to be carried out as they are now until further notice.
EPFL daycare centers will reopen, with priority given to children of employees whose presence on campus is imperative.
Employees who are at especially high risk or who live with anyone at especially high risk are excluded from this reopening plan. They must continue to work remotely.
Employees who must come to campus are encouraged to use individual vehicles if possible. Because employees will work in alternating teams, there will be enough parking spaces and easy access.
Some catering points will be opened, mostly in take-away mode, to offer a minimal service while ensuring a strict compliance to the safety rules.
The Rolex Learning Center will remain closed until further notice. The library has set up an online document-loan service.
The FDFA continues to discourage all non-urgent travel abroad. As a result, work-related travel abroad remains prohibited for EPFL employees until further notice.
Because gatherings of more than five people remain prohibited until further notice, and since the exam session will take place in August, events on campus and at our other sites, as well as events organized off site by or with EPFL, are banned until 31 August. This measure also applies to public thesis defenses.
PREPARATORY WORK BEFORE 4 MAY
Some preparatory tasks must be completed by 4 May:
technical infrastructure that had been idled as a precaution and to save energy will be restarted;
the operating guidelines for a number of research platforms (CMi, CIBM, etc.) will be modified: just like in the labs, social-distancing requirements must be followed by setting up alternating teams and rebuilding the stock of personal protective equipment, such as face masks, all of which had been given to health-care providers dealing with the peak of the epidemic;
all communal areas will be thoroughly cleaned, and all doorknobs will be disinfected;
hand-disinfection stations will be set up;
relevant signage will be put in place;
several catering points will be made available, in compliance with health-related and social distancing measures ;
urgent maintenance work will be carried out in some areas.
Finally, it is important to keep in mind that employees working on campus who experience symptoms indicative of COVID-19 must immediately contact a health-care provider and, in the event of a positive diagnosis, self-isolate. They must also inform their colleagues and – wherever possible – anyone they were in contact with before their symptoms appeared.
All these measures are designed to allow us to gradually restart the School's activities while keeping everyone healthy, which is our number one priority. Eric Du Pasquier, the head of the DSPS, will provide more details and answer your questions during our third Town Hall meeting, on Wednesday, 22 April, starting at 5:15pm (go.epfl.ch/TownHall_22042020).
Please continue to consult our coronavirus website – go.epfl.ch/coronavirus – for all of your questions.
---