Fusebox challenge "From farm to fork" final results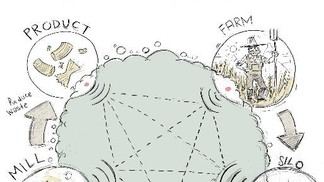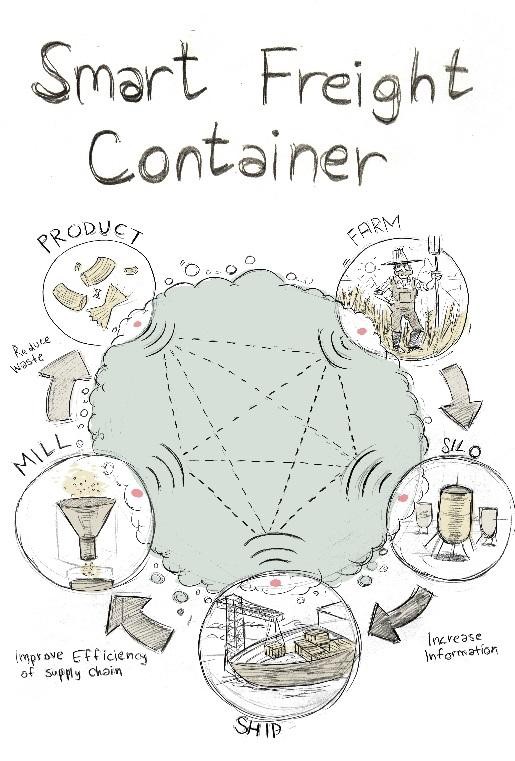 © 2014 EPFL
06.05.14 - EPFL and ETHZ students innovate together. Discover the best contributions to the second Fusebox Challenge.

The second Fusebox challenge ended April 23rd to big applause from the jury composed of members of the Executive Board of the company Bühler. CEO Calvin Grieder presented awards up to 2500 CHF to the 16 best finalists, who brilliantly defended their ideas at a ceremony in Uzwil near Saint-Gallen at the company's headquarters.
The challenge proposed to find innovative solutions to minimize loss between farm and fork and to help feed the world's growing population. 250 people registered on the Fusebox platform and shared more than 90 ideas and hundreds of comments. It was a fruitful meeting of talents from all over Switzerland, particularly from EPFL and ETHZ. The students came from various sectors, creating a rich community of innovation in the spirit of creativity and collaboration.

The finalists, overcome with enthusiasm, said how delighted they were with the experience. Starting from a simple idea or comment posted on Fusebox, they found themselves defending a real business case in front of the top management of a leading global company in the food industry with over 2.3 Billion Swiss Francs turnover.

The best ideas (in order of presentation) are:
"Bühlers Insect-Processing Solutions" - Wang Keren (ETHZ), Guo Tao (ETHZ), Shan Zenghuan (ETHZ), Nicholas Molyneaux (EPFL), supervised by Andreas Baumann (Bühler). 
Prize: 2500 CHF for "Business Potential"
The idea: create an optimized food chain using food waste to feed insects, which in turn feed the livestock, which in turn feed humans.

"This Looks Like a Software Problem to Me" - Aureline Grange (EPFL), Jean-Charles Gasche (EPFL), supervised by Daryoush Sangy (Bühler) and Robert Cuny (Bühler).
Prize: 1000 CHF
The idea: a mobile app connecting directly farmers with manufacturers optimizing the flow of goods, reducing losses and enabling direct sales.

"Bio-Engineered Packaging" - Nicolas Pierret (EPFL), Alexandra Schelbert (ETHZ), Hélène Gonnet (ETHZ) supervised by Nadina Mueller-Fischer (Bühler)
Prize: 2500 CHF for "Innovative Technology"
The idea: clever packaging that changes color when a product expires thereby making it possible to extend product life.

"Harvestorage" - Andreas Bruun (ETHZ), Erika Georget (DIL), Gian Nutal Schädli (ETHZ) supervised by Nicolas Meneses (Bühler). 
Prize: 2500 CHF for "Best Business Case"
The idea: manufacturers invest in an efficient and connected storage system that helps preserve crops and reduce intermediaries by creating a direct market.

"Smart Freight Container" - Florian Oberholzer (ETHZ), Andreas Lauper (ETHZ), Xavier Gil (EPFL), Maurice Peterli (ETHZ) coached by Marcel Haefliger
Prize: 1000 CHF
The idea: a container with sensors that can track the flow of goods and provide complete information for reducing loss and optimizing use.

Nicolas Pierret, EPFL Architecture student (1010 points, 10 ideas, 35 votes, 111 comments), distinguished himself on this challenge and came first on the leaderboard.

The ball is now in the court of students. Having shared the spoils, Ian Roberts, Bühler's Chief Technology Officer, invited the most motivated among them to create proposals for collaboration. Start up? Master project? Career? Everything is possible.
Congratulations to the winners and thank you to all who have made this challenge a success!