From robots to migration: the SHS program's new fall courses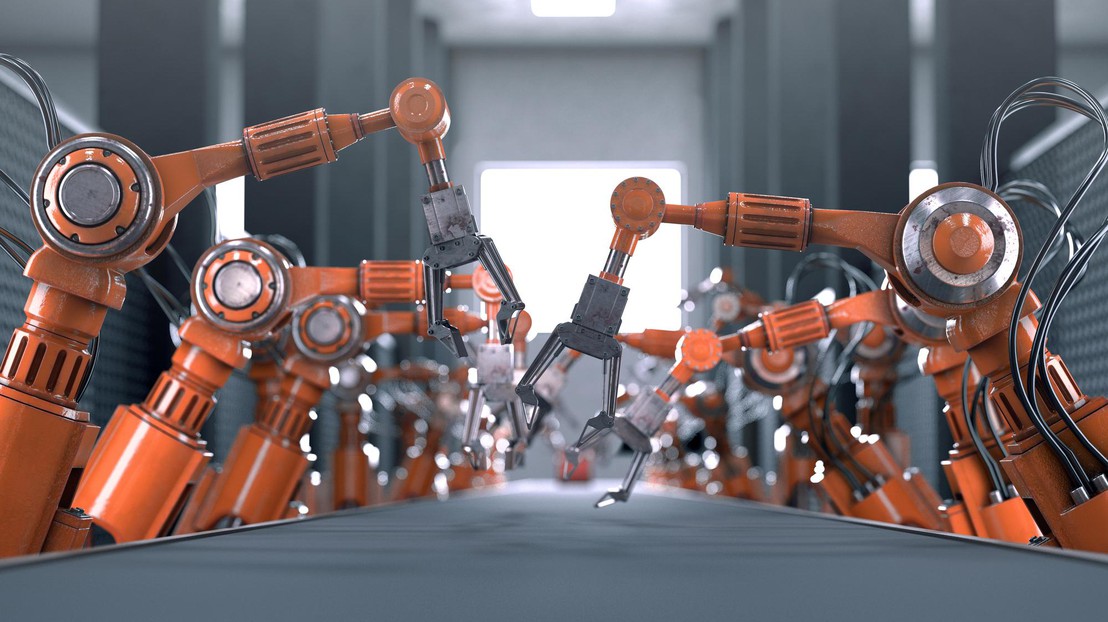 For the autumn 2019 semester, bachelor and master students at EPFL will be able to register for some exciting new interdisciplinary courses in the College of Humanities Social and Human Sciences program. Topics range from law and ethics to economics, sustainability, digital humanities and more.

The Social and Human Sciences (SHS) program at EPFL offers around 150 courses on a broad range of subjects in the humanities and social sciences, and is an integral part of all EPFL bachelor and master study plans. This fall, several new courses will be given that reflect pressing contemporary social issues as well as cutting-edge humanities research, and that offer essential materials and skills for students in any field of science, technology or engineering. 
The Ethics of Robots
This English-language course will be taught by SHS lecturer Johan Rochel, co-founder of the Zurich-based Lab for Innovation Ethics. Students will learn how to define a robot, and how to evaluate ethical and legal challenges related to the increasing use of robotic technologies in many areas of society.
"These skills are essential in the information society. Future engineers trained at EPFL will need to understand the ethical, legal, and societal challenges that come with the technologies they are developing," Rochel says. "It's about being able to take responsibility in society and creating better, more sustainable technologies."
As part of this interactive course, students will participate in critical class discussions, evaluating texts and engaging in debates about them together. The course will also draw upon relevant robot-related issues as depicted in the arts, for example in movies and television.
"I hope that this course will reflect the interdisciplinarity that the SHS program stands for," Rochel says. "These questions are raised here and now, not in a hypothetical future, and it is our responsibility as representatives of the humanities to give other people the skills to handle these challenges."
Heritage, Digitization and Collaborative Projects
Students in this French-language course, taught by CDH Senior Scientist Florence Graezer Bideau as well as Alexandre Camus and Alain Dufaux from the EPFL Cultural Heritage and Innovation Center, will have the chance to actively participate in the Montreux Jazz Digital Project, which aims to digitize and curate audiovisual archives from the world-famous music festival.
"In recent decades, heritage has become an essential theme that must be approached in an interdisciplinary manner," the instructors say. "The Montreux Jazz Digital Project allows for both anthropological and sociological reflection on the importance of preserving heritage for future generations, and technologies for valorizing this richness, which is part of UNESCO's Memory of the World Program."
During the fall portion of this two-part course, students will participate in practical exercises via workshops to learn about this digital humanities project, acquiring skills in digital publishing, sound recording, web editing, and social science methods such as interviews. In the spring, they will use their new skills to participate directly in the Montreux Jazz Digital Project by collecting audio testimonials from festival participants, and editing and publishing them on the project's web platform.
The instructors add that as part of EPFL's collaboration with the Montreux Jazz Festival, the new course will give students the chance to "get as close as possible to one of the world's largest festivals and one of the campus's flagship projects". In addition, the course's project-based approach will allow meetings with guests from the professional scene, and on-site visits.
Governing Global Migration
This course will be taught in English by SHS lecturer Madeleine Dungy, and is the first SHS course to address one of the most controversial issues in international politics today: migration.
Students will investigate key migration politics topics from a historical perspective, including refugee protection, labor mobility, and regional integration. Patterns of migration across borders, as well as political efforts to regulate them throughout the 19th and 20th centuries, will also be explored.
"Migration is a hotly contested topic of debate in current politics. It's important now and probably will continue to be important, so it's a good opportunity for students to learn about something that they are going to want to know about as citizens," Dungy says.
As a historian, Dungy has also integrated some useful documentary research skills into the course plan, as well as discussions on how migration policies have been supported by different kinds of technology.
"The heart of the class is policy, but there is also an opportunity to create a connection with EPFL's wider mission in the sense that technology is being used (and has been used throughout history) in many innovative ways to advance migration policy," she says. "Examples include steamships in transatlantic migration, or blockchain technology, which is currently being talked about a lot as a way to reach refugees and monitor refugee movements."
Full list of new SHS courses for fall 2019Bachelor courses
The Ethics of Robots
(English; 2 credits), taught by
Johan Rochel
Iran contemporain
("Contemporary Iran") (French; 2 credits), taught by
Patrick Ringgenberg
Anthropologie de l'Asie orientale
("Anthropology of east Asia") (French; 2 credits), taught by
Florence Graezer Bideau
Anthropologie de l'urbain
("Anthropology of the urban") (French; 2 credits), taught by
Florence Graezer Bideau
Master courses
Patrimoines, numérisation et projets collaboratifs I
("Heritage, digitization and collaborative projects I") (French ; 3 credits), taught by
Florence Graezer Bideau
,
Alexandre Camus
and
Alain Dufaux
Economic growth and sustainability I
(English; 3 credits), taught by
Philippe Thalmann
Contemporary Japan I
(English; 3 credits), taught by
Irène Vogel Chevroulet
Governing Global Migration
(English; 3 credits), taught by
Madeleine Dungy
---
Author:
Celia Luterbacher
---