Exhibition Timber Project at the Academy of Architecture in Mendrisio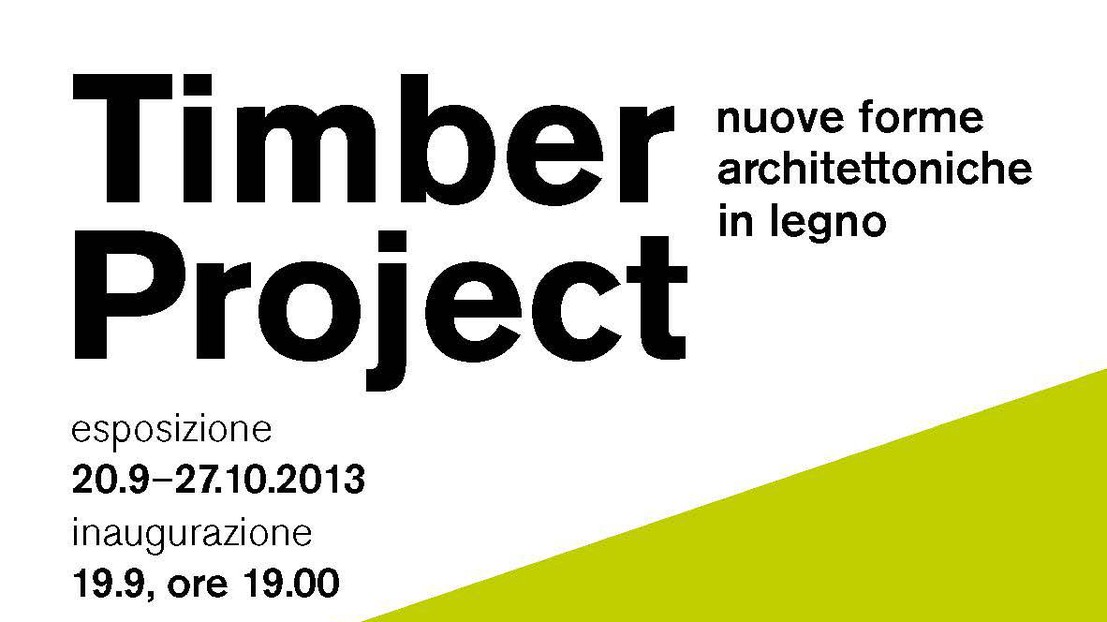 The exhibition "Timber Project" will be shown at the Academy of Architecture in Mendrisio from the 20th of September unil the 27th of October, at the Galleria dell'Accademia, Palazzo Canavee, Via Canavee 5, CH-6850 Mendrisio. 

An inauguration lecture by Prof. Yves Weinand (IBOIS-EPFL) will take place on September 19th at 7:00 pm at the architecture department, Accademia di architettura Mendrisio.


Timber Project: Innovative Timber Construction
The "Timber Project" exhibit presents current research in wood construction, where interdisciplinarity – in this case, between civil engineering, architecture,
mathematics, computer science – provides a breath of fresh air and a surge of new inspiration. This research, whose timing coincides with current environmental and ecological concerns, is leading to innovative construction solutions that can be efficiently built and are economically viable– a new architecture of wood.
A true high tech material, wood fuses like metal; it is bent and pleated, braided with suppleness and curved gently into ribbed shells in the expert hands of EPFL's Timber Construction Laboratory (IBOIS), directed by Prof. Yves Weinand.
Curved Folded Wood Pavilion - A thin shell structure made from CLT
The exhibition will be in conjunction with the inauguration of the new pavilion built for the occasion in the University gardens. The prototype entirely designed and sized by experts of Timber Construction Laboratory at EPFL (IBOIS), is a shell-shaped structure composed of curved panels of cross-laminated timber. Thanks to its particular folded shape, the lightweight construction spans over 13.5 m with a uniform thickness of only 77mm.
The essential aspect of this new pavilion, other than its curved folded form resistance, is the innovative design of the connection between curved panels. The so-called "dovetail" joints, permit to realize the connection between two curved timber panels without using the classical steel connector plates. The connection geometry is determined by that of the intersecting curved surfaces and is generated by a numerical tool developed at IBOIS-EPFL. The precision, strength and efficiency of the joints, prefabricated with the use of 7 axis CNC cutting robots, are decisive for the performance and appearance of the structure.
---
---