EPFL switches to reusable dishes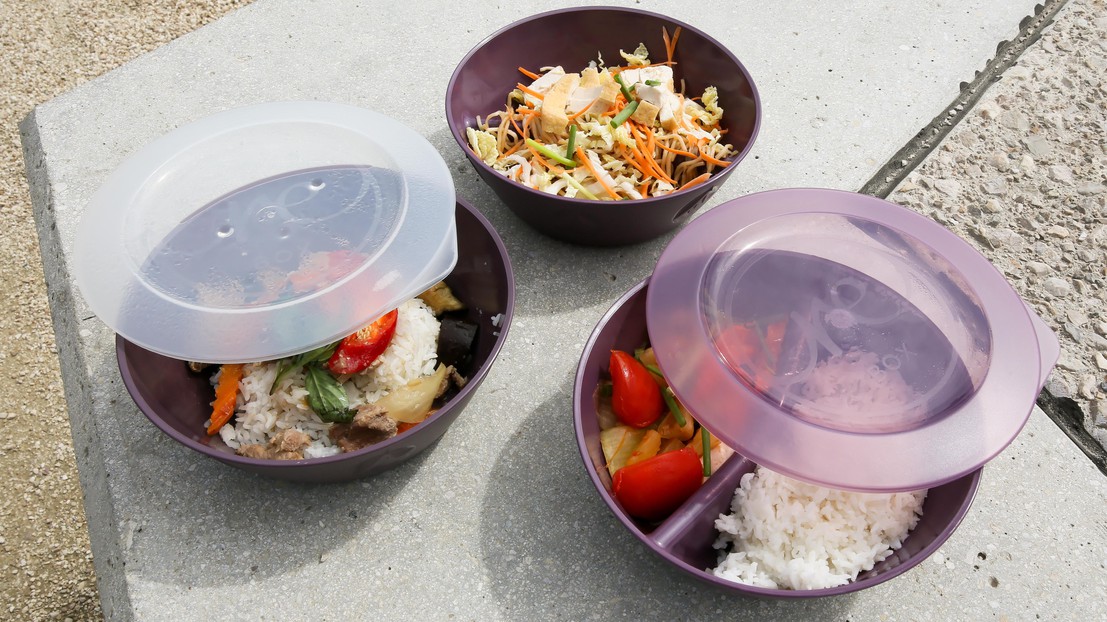 In order to reduce the production of waste linked to takeaway meals, from September 12, 2017, the food trucks will no longer provide disposable dishes.

You can choose either to bring your own container or use the solution offered by EPFL: the reBOX, which will also be available in most restaurants for your takeaway meals.
How does it work?
The reBOX is a reusable box, with a CHF 10 deposit. It is offered in three formats: a container with one or two compartments as well as a mug. For washing, two options: you can wash the reBOX yourself or return it to a partner catering area.
A pilot test on the whole campus
This pilot test is launched by the Sustainable Campus and Restaurants and shops departments, with the support of the Vice Presidency for Education. It is the first time in Switzerland that a whole campus participate in such a test. It will take place until December 29, and your comments are very welcome!

Numerous advantages
For the past several years, the issue of disposable dishes has been regularly discussed on campus: according to a waste characterization done in 2015, the share of waste due to takeaway forms between 26 and 38% of EPFL's total urban waste. As for the trucks, they provide 7 to 8% of all meals distributed every day at EPFL. That represents a significant amount of waste that could be avoided every year.
According to a study from the EPFL spin-off Quantis, a disposable container has three times more impact on the environment than a reusable one. Altough their washing uses water, a reBOX drastically reduces the amount of waste produced: it weighs between 220 and 250g (with its lid), while a disposable one weighs between 20 to 40g. When used a hundred times, it avoids the production of 2 to 4kg of plastic waste.
In addition, reCIRCLE enhanced the reBOX ecological balance: it is fully recyclable and produced in Switzerland. All their products are made with a food-grade plastic. The box is made of polybutylene terephthalate (PBT) and the lid is made of polypropylene (PP). Both are BPA-free and therefore harmless for your health.
---