EPFL sustainability hackathon // March 25-26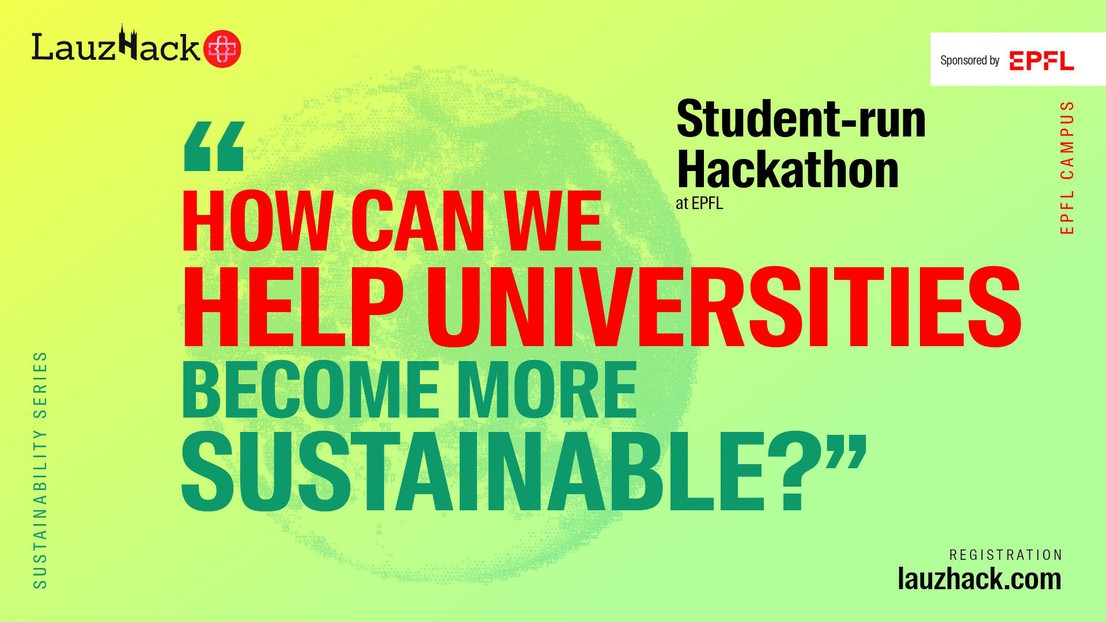 Interested in sustainability and giving back to the EPFL community?

Join 250 participants from the Swiss academic community for a weekend of prototyping, meeting new people, and fun!
LauzHack, the EPFL student-run hackathon, is organizing this special edition as part of EPFL's Solutions 4 Sustainability initiative. This event is open to all members of the EPFL community, including staff, students, PhD students, and engineers.
You can join a team to build a project over the weekend, mentor participants (at your own schedule and remotely), or volunteer as staff.
Sign up here to participate: https://go.epfl.ch/lauzhack-sustainability
Here to mentor: https://forms.gle/ZHaNVmtXzGjDYqsd7
Here to volunteer: https://forms.gle/KoAKPfz2tQU83U9AA
Programme
Saturday, March 25th
08:00 - 09:30 Registration and breakfast
10:00 - 10:15 Opening ceremony
10:20 - 11:40 Tech talks
11:40 - 12:00 Team building
12:00 Hacking starts
12:00 - 13:00 Lunch
18:30 - 19:30 Dinner
Sunday, March 26th
00:00 - 01:00 Midnight snack
07:00 - 09:00 Breakfast
12:00 Hacking ends
11:30 - 12:30 Lunch
12:30 - 15:00 Judging
15:00 - 17:00 Closing ceremony
If you have any questions, please contact [email protected]
To know more about the Sustainability Series:go.epfl.ch/sustain-series
---
---