EPFL's Open Days a resounding success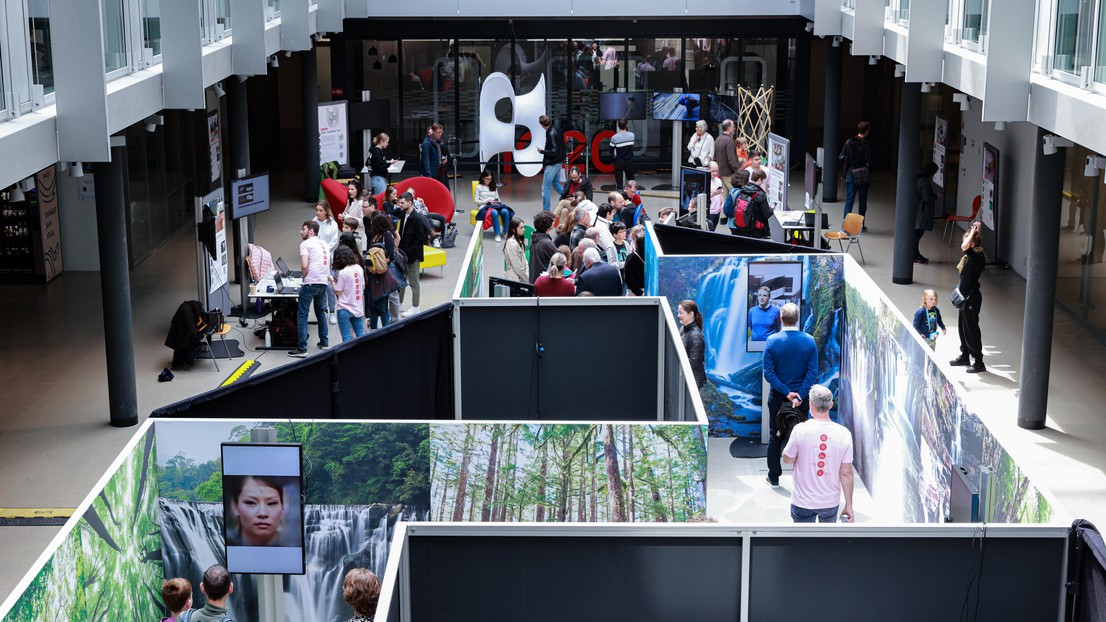 Over 25,000 people attended EPFL's Open Days this weekend, enjoying a unique opportunity to learn more about the School's research and its joint initiatives with other organizations.

EPFL's Open Days were back this weekend after a three-year absence – and the program was just as packed as it was varied. Around 200 free activities were on offer, including demonstrations, talks, performances, lab tours, booths and games. More than 25,000 people attended the two-day event on the School's Lausanne campus, and they were welcomed by 1,500 researchers, other staff members, and students.
EPFL uses events like this to showcase its activities in the areas of research, education and innovation. This year's Open Days covered five main topics – climate change, health, space, basic research and artificial intelligence. It also highlighted some of the School's joint initiatives, with various booths and activities run by EMPA, ECAL, UNIL and Photo Elysée – the cantonal museum that EPFL worked with to design the current Gabriel Lippmann exhibition. The Swiss broadcasting company RTS was also on hand, giving tours of the construction site for its new building on the edge of campus.
Visitors, many of whom came with their families, appreciated the wide range of topics. Attendee numbers were measured both by EPFL's security department and by the foot-traffic counting system developed by Technis, an EPFL spin-off. The turnout this year was similar to that of the 2016 and 2019 editions. Some of the most popular activities were the Scientastic workshops for children, where they could explore the wonders of science. The talks were also a hit. For example, the discussion between Claude Nicollier and Julie Böhning enjoyed a large audience; Nicollier is a Swiss astronaut and EPFL Professor Emeritus, while Böhning is an EPFL student and cofounder of the Gruyère Space Program, where a group of students is working to develop a hopping rocket. Many people also showed up for the presentation that Jocelyne Bloch and Grégoire Courtine gave along with Michel Roccati, one of the paralyzed patients who regained the use of his legs after taking part in their clinical study. Another big draw was the talk and panel discussion on artificial intelligence and ChatGPT.
EPFL President Martin Vetterli was delighted with the success of this year's event: "EPFL wants to be a force for change in addressing major challenges like the climate crisis and the energy transition. But leading the way in education and research and driving innovation aren't enough – we also need to engage with the public. Through that dialogue, we can help deepen people's understanding of today's societal challenges and the solutions we're seeking."







---
---