EPFL's Highly Cited Researchers in 2022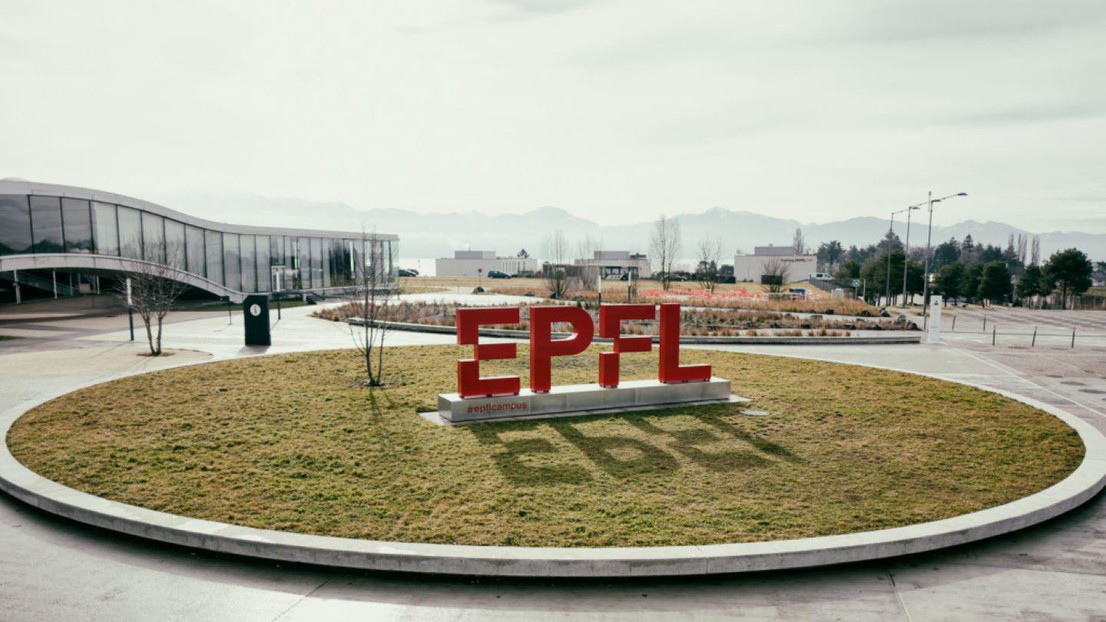 11 EPFL researchers among the most highly cited scientists in 2022.

As described by Clarivate, which establishes the yearly ranking, Highly Cited Researchers have demonstrated significant and broad influence reflected in their publication of multiple highly cited papers over the last decade.
These highly cited papers rank in the top 1% by citations for a field or fields and publication year in the Web of Science™.
Of the world's population of scientists and social scientists, Highly Cited Researchers™ are 1 in 1,000.
The EPFL management warmly congratulates its 2022 Highly Cited researchers. They are, in alphabetical order:
Ablasser, Andrea – School of Life Sciences (SV)
Her research has focused on how the innate immune system is able to recognise virus-infected cells and pathogens.
Lab: https://www.epfl.ch/labs/ablasserlab/
Auwerx, Johan – School of Life Sciences (SV)
His research in the fields of cellular metabolism has contributed to a better understanding of the regulation of mitochondrial function by signaling pathways.
Lab: https://www.epfl.ch/labs/auwerx-lab/
Ballif, Christophe – School of Engineering (STI)
Christophe Ballif directs the Phototovoltaics and Thin Film Electronics Laboratory (PV-Lab), located at the Institute of Microengineering (IMT) in Neuchâtel, in EPFL's School of Engineering. Research in Christophe's lab focuses on the science and technology of high-efficiency heterojunction crystalline cells; so-called passivating contacts for solar cells; multi-junction solar cells; and innovative optical high-speed detectors. It also deals with energy management, with a focus on the integration of solar electricity into the energy system. Christophe graduated in 1994 with a degree in theoretical physics from EPFL, where he also obtained his PhD in 1998 working on novel PV materials. He became full professor at the University of Neuchâtel IMT in 2004.
Lab: https://www.epfl.ch/labs/pvlab/
Graetzel, Michael – School of Basic Sciences (SB)
He pioneered and continues to research energy and electron transfer reactions in mesoscopic-materials and their optoelectronic applications ("Graetzel cells")
Lab: https://www.epfl.ch/labs/lpi/graetzel/
Hu, Xile – School of Basic Sciences (SB)
He directs an interdisciplinary research program to develop catalysis for sustainable synthesis of added-value chemicals and for cost-effective production of solar fuels.
Lab: https://www.epfl.ch/labs/lsci/
Kippenberg, Tobias J. – School of Basic Sciences (SB/STI)
His research interest is in the science and applications of ultra high Q microcavities; he discovered chip-scale Kerr frequency comb generation and observed radiation pressure backaction effects in microresonators that have now developed into the field of cavity optomechanics.
Kis, Andras – School of Engineering (STI)
Andras Kis directs the Laboratory of Nanoscale Electronics and Structures (LANES) in the Institute of Electrical Engineering (IEL) and Materials Science and Engineering Institute (IMX) in EPFL's School of Engineering. He works on nanoelectronics based on two-dimensional materials, such as monolayers of transition metal dichalcogenides. Research in the LANES lab focuses on growing 2D materials, and studying their fundamental properties and emerging applications in nanoelectronic, excitonic, spintronic and optoelectronic devices. His group was the first to demonstrate a transistor based on a 2D semiconductor, paving the way to studying their fundamental properties and practical applications. Andras joined EPFL as a tenure-track assistant professor in 2008 and has headed the LANES lab since 2008.
Liu, Yuhang – School of Basic Sciences (SB)
Former scientist at Graetzel Lab.
LinkedIn: https://www.linkedin.com/in/yuhang-liu-a39038201
Nenes, Athanasios – School of Architecture, Civil and Environmental Engineering (ENAC)
Athanasios Nenes heads the Laboratory of Atmospheric Processes and their Impacts (LAPI) at EPFL since 2018 and is a co-founding member of the Center for the study of Air Quality & Climate Change (CSTACC) at the Institute of Chemical Engineering Sciences of the Foundation of Research and Technology-Hellas in Greece. He works at the interface of aerosol science with cloud formation, air quality, biogeochemical cycles and climate through a combination of theory, instrument development, measurement and modeling. His theoretical and modelling work generated open source codes routinely used worldwide for regulatory purposes and climate modelling. Measurement techniques and analysis of field data developed by Professor Nenes led to simple relationships that accurately describe cloud formation and aerosol properties in climate models. Professor Nenes also co-invented the Continuous Flow Streamwise Thermal Gradient CCN chamber, an instrument that has revolutionized the measurement of cloud condensation nuclei (CCN), which is central for constraining aerosol-cloud interactions and their impact on precipitation and climate.
Ryu, Dongryeol
Dongryeol Ryu was a scientist with Johan Auwerx's lab (LISP) and the author of a milestone study demonstrating that NAD+ treatment can reverse the functional decline in degenerating muscles of worms and mouse models of Duchenne Muscular Dystrophy. He has now joined the Univerity of Sungkyunkwan in South Korea.
LinkedIn: linkedin.com/in/dongryeol-ryu-a3a94253
Zakeeruddin, Shaik Mohammed – School of Basic Sciences (SB)
Senior Scientist at Graetzel lab.
---