EPFL doctorate Award 2019 – Cyril Piemontesi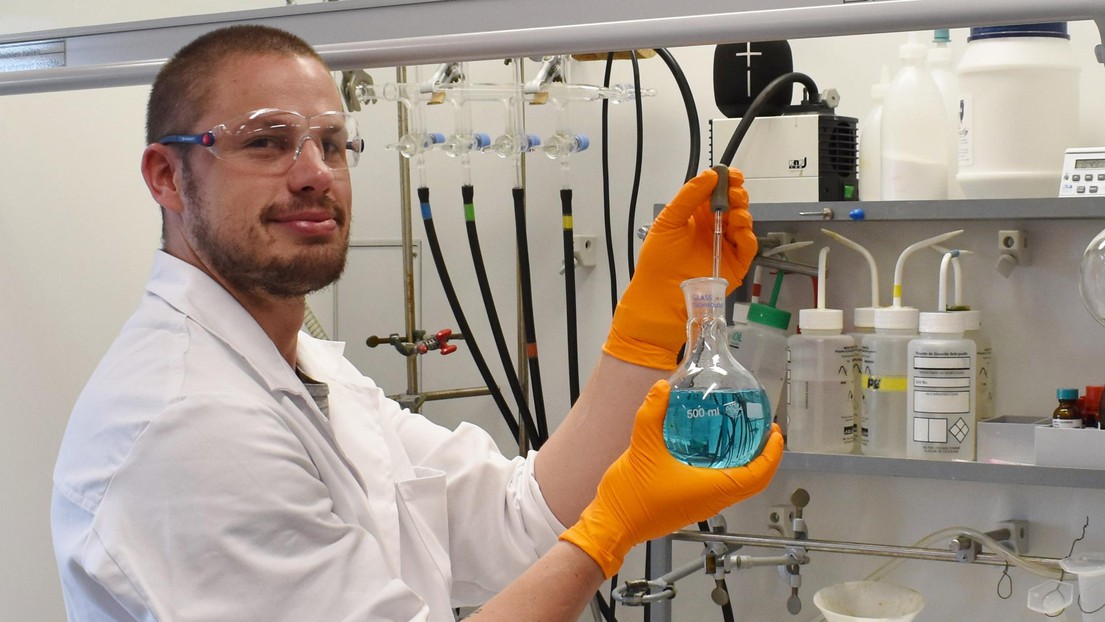 Indole Alkaloids, Macrocycles and Heterocycles Interplay between Methodological Development and Total Synthesis
EPFL thesis n°8477 (2018)
Thesis director: Prof. J. Zhu

"For his exceptional contributions to the development of novel synthetic methodologies and their applications in the total synthesis of complex natural products."
Natural products are pre-validated for interacting with biological targets and are therefore privileged scaffolds in medicinal chemistry. Chemical synthesis and natural products have traditionally been strong allies. The development of an efficient synthesis can not only solve the supply problem, but also help to improve the known biological and pharmacokinetic properties and potentially lead to the discovery of new and more efficient drugs that exhibit biological effects beyond those associated with the previously known macromolecules.
In this thesis, we presented the total synthesis of various indole alkaloids and other natural products highlighting particularly the role of new reaction development and multiple bond forming processes in the strategic design of our synthetic routes. Novel methods were developed such as a new macrocyclization reaction and a highly efficient titanium-mediated cyclization/rearrangement. These new tools opened the door towards new molecular disconnections and allowed us to develop original synthetic strategies towards the natural products. Thanks to these new features, the targeted compounds were all obtained within a few synthetic steps with excellent overall yields. Among the synthesized natural products, peganumine A and eurystatin B displayed interesting bioactivities. Our newly discovered methods and strategies were since then successfully applied towards other relevant targets.
---
---