Entrepreneurship students perfect their pitching with Dr. Laura Penn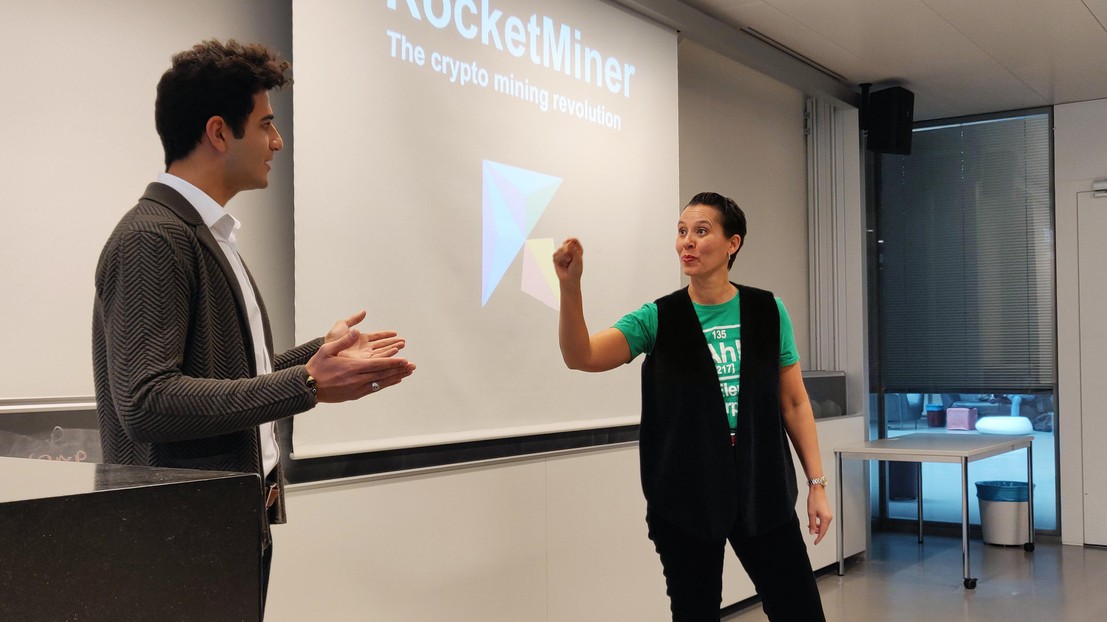 To help EPFL's Bachelor students perfect their startup pitch in the run-up to one of their final course deliverables, lecturers Dr. Nettra Pan and Dr. Julia Binder brought in public speaking coach and specialist Dr. Laura Penn, from thepublicspeakingschool.com. 

"Introduction to Entrepreneurship," a Bachelor's course part of EPFL's Social and Human Sciences program (SHS), is unlike any other Bachelor course at EPFL. In a 14-week period students are coached through the process of generating new venture ideas, evaluating them, identifying potential customers, and developing an initial market entry strategy. Students receive an overview of key steps in the entrepreneurial process, key activities involved in identifying, developing and exploiting a venture opportunity, as well as a primer of how to nurture an entrepreneurial mindset in any project they undertake. Each semester, the course's instructors bring in multiple external speakers to provide a real-life feel to the course and offer feedback to students.
One key part of the student's learning experience is their startup pitch, which they are required to give three times over the duration of the course as their new venture concept develops. These pitches are a way for students to highlight their knowledge of the opportunity space their venture is operating in, and how their research and prototyping has shaped their venture since its first weeks of development.
To help students improve this important aspect of their soft skills, the instructors decided to bring back a public speaking expert, after receiving great feedback from the students in the previous year's cohort. Students were asked to prepare 1-2 minute versions of their new venture pitch and two lucky volunteers had the opportunity to receive "live-coaching" from Dr. Laura Penn of the Public Speaking School. In two 15-minute increments, in front of the class, Dr. Penn worked with each volunteer one-on-one, helping them to understand their bodies and their voices as instruments and vehicles for their important entrepreneurial message. Each volunteer received live, customized feedback, which they were able to immediately implement and test out, while the rest of the class was fully engaged, making links between the lively presentation and their own pitching task. Baris, one of our students described his coaching as "an 'ouverture,'" stating that "engineering students don't [usually] see those kind of experiences at EPFL."
We thank Dr. Penn for her contributions and look forward to working with her again.
---
---