Enabling the practical application of 2D semiconductors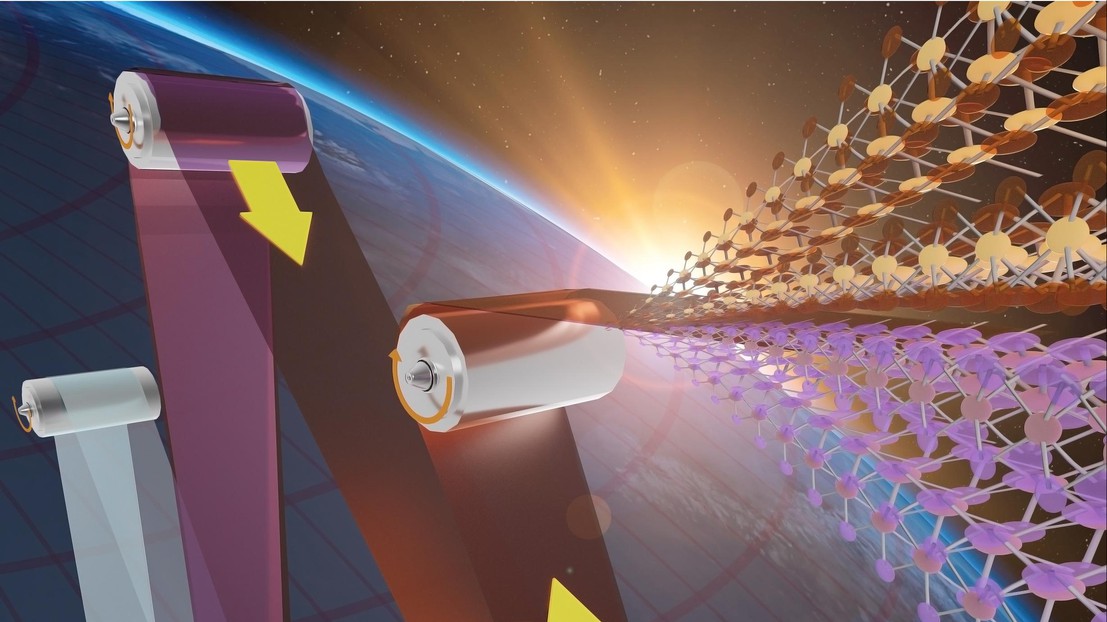 The LIMNO lab develops a method for the roll-to-roll processing of 2D nano-flake semiconductors into large-area photoactive thin film devices. 

Two-dimensional (2D) transition metal dichalcogenide (TMD) nanomaterials (e.g. MoS2 and WSe2) possess remarkable and tunable semiconducting properties which make them very attractive for use in low-cost, ultrathin, flexible devices such as photodetectors, sensors, and photoelectrodes for solar energy conversion. However, until now the large-scale production of such devices has presented a challenge that limits their commercialization and broad application. The LIMNO lab, together with industrial collaborators, responded to this challenge by developing, for the first time, a procedure for the roll-to-roll (R2R) deposition of 2D-TMD nanoflake thin films via a continuous liquid–liquid interfacial self-assembly method. Rebekah A. Wells is lead author on the study, which has won the "ACS Editors' Choice" award from the American Chemical Society's journal ACS Applied Nano Materials. Importantly, this demonstration represents a critical milestone in advancing large-scale production of 2D TMD films toward low-cost, high-performance optoelectronic devices and solar energy conversion. Read more about this advance in the open access article from the ACS.
---
---