"Economics is on the verge of a revolution"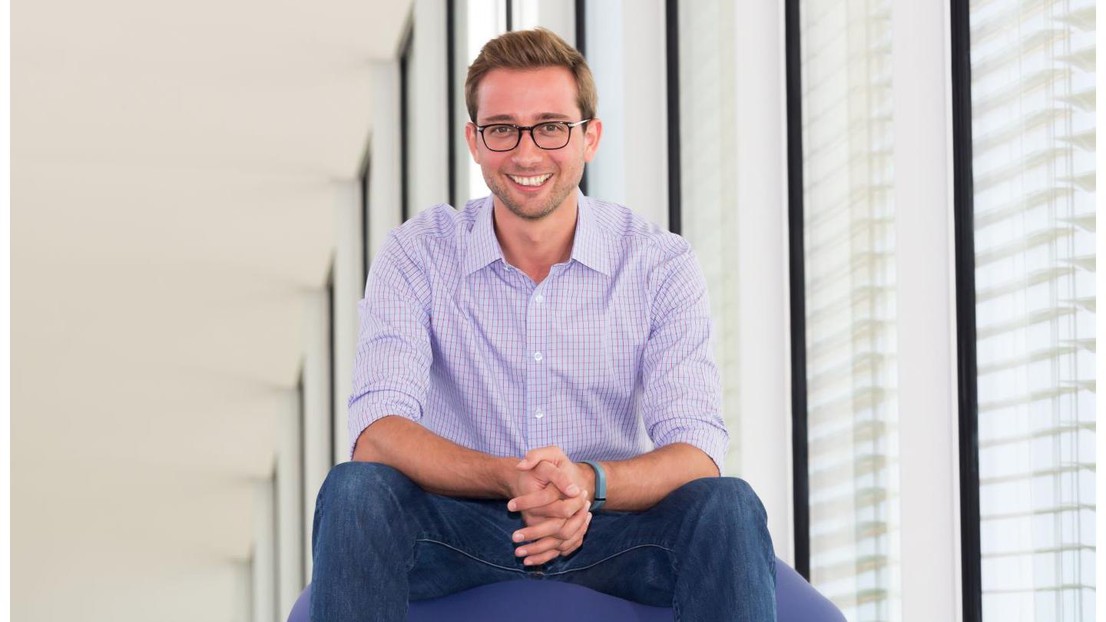 To Gaétan de Rassenfosse, professor at the Management of Technology and Entrepreneurship Institute at EPFL's College of Management, economics and data science can't be set apart.

Can you describe yourself in a few words?
I was born and bred in Brussels 37 years ago. I studied business engineering at the Solvay Business School, part of the Université libre de Bruxelles (ULB). I then did a Ph.D. in Economics, also at the ULB, during which I specialized in Economics of Innovation. While I did spend some time abroad during my studies in Canada, France, and Germany, I wanted to move away from Belgium for my postdoc. That's why I went to the University of Melbourne for about four years. Although I thoroughly enjoyed the Australian way of life, I also missed Europe and wanted to get closer to where research was happening and family. I am very happy with my move to EPFL.
You've been at EPFL for almost six years now, how has your vision of the institution evolved?
My vision has remained the same. I keep being impressed by the quality of the faculty and students and by the research conditions that the institution offers. I am also pleased with the collegial atmosphere at the CDM and by the positive attitude of colleagues, both admin and faculty. I am very excited by the CDM's new offering at the bachelor level. Different skill sets are required for students to excel at both engineering-related subjects and business-related subjects (including finance, strategy, business analytics, law, etc.), which can be a real challenge. Students with such a complete profile will be well equipped to have a profound impact on society.
You define yourself as a computational social scientist. What does that mean?
Economics, which is one discipline of social sciences, is on the verge of a revolution. The discipline experienced a strong push forward, beginning about 70 years ago, when computers started to be used in academic departments for performing regression analyses, and new regression methods started being developed. Today, computing power and methods, such as parallel computing and advances in data sciences, are such that we can analyze a larger quantity of data in a more sophisticated way, which is the role of a computational social scientist. Traditional economics departments are often not adequately equipped to train students in this area, and very few professors understand the associated tools. The CDM, which sits in a school with a strong computational background, is ideally placed to contribute to this revolution. For my part, I seek to train my Ph.D. students with the best available "classical" training in economics and I push them to rely heavily on data science for their research.
What is your flagship research project and why is it important?
The field of Economics of Innovation faces one recurring challenge: it is difficult to observe and hence to measure innovation due to its intangible nature. Since the 1980s, we have been using patent data as one directly observable measure of innovation. But this yardstick has many limits. One of them is that it remains at least one step away from the market. This limitation matters because, without a link between inventions, patents and the market, it is difficult to study the impact of innovation on a range of market outcomes that economists typically care about. In the IPRoduct research project, we crawl the web and process selected webpages to identify, in a novel way, the link between patents and commercial products. This is a significant data science effort that involves the processing of a large quantity of data, the implementation of several semi-supervised or supervised classifiers, and natural language processing techniques. Once completed, this project will open the way to a broad range of studies.
Tell us about the atmosphere in your chair with six researchers? How do you maintain a good atmosphere?
It is essential to select people with the right mindset in the first place. That's why I involve all my team members when recruiting someone new. As for group activities, the Chair in Economics and Management of Innovation of Dominique Foray and my chair organize an annual research retreat with current and former members. This event is important to strengthen the bond within my own group, but also across groups. My lab also sometimes organizes so-called "Innovation lunches," where team members present their own or someone else's paper or teach us some new techniques. We have also decided to launch the EPFL Virtual Innovation Seminar series during the lockdown, which gives the floor to late-stage graduate students and early-career researchers. The seminar series has been hugely popular, with scholars from around the globe tuning in. On an individual level, I try to be as responsive as possible and to help to the best of my ability.
Outside of research, do you have another passion or interest?
The question is well phrased. Indeed, research is a passion! I like doing sport, especially running, swimming and snowboarding, and I recently started biking. I enjoy good food—I guess one compensates for the other! I also enjoy traveling the world. But nothing pleases me more than spending an hour reading a comic book with nothing else in mind.
---