Dr. Sajjad Zakeralhoseini is the 14th PhD of the LAMD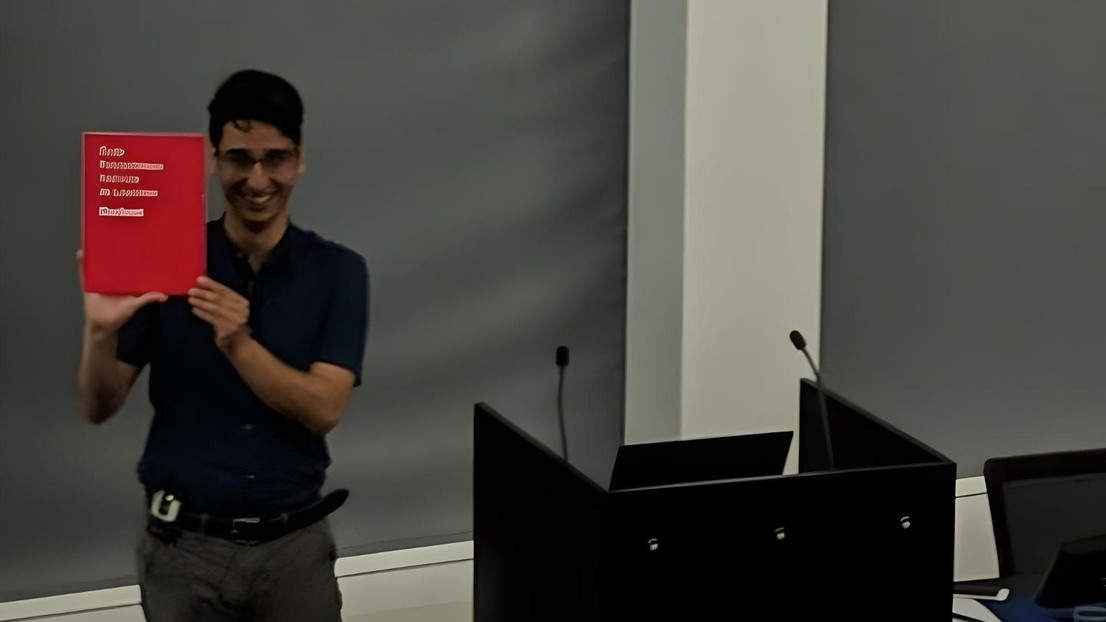 On Tuesday June 13th, Sajjad Zakeralhoseini publically presented his thesis entitle "Small-scale turbopumps for waste heat recovery applications based on an organic Rankine cycle: a study from pre-design to experimental validation".
Following his presentation, he received the offical title of Doctor in Science from EPFL. The whole team was present to congratulate him and we are pleased that he accepted to stay one more year in the lab as a post-doc.

The organic Rankine cycle (ORC) system is considered a promising technology to exploit the thermodynamic potential of waste heat. The weight and size of standard pumps can penalize the benefits of installing an ORC system on vehicles. Small-scale ORC applications would greatly benefit from more compact and efficient pumps.
Sajjad has successfully developed a small-scale high-speed turbopump for waste heat recovery in truck engines. By developing a parameterized design tool and conducting comprehensive computational analysis, he inferred dimensionless maps (specific speed-specific diameter) and simplified 1D models, which enable the capturing of the influence of down-scaling in the early design process of such machines. The results indicated that factors such as tip clearance and splitter blades have a notable impact on the turbopumps' efficiency and head rise.
He developed two small-scale turbopumps using the same parameterized design tool. The good agreement between experimental performance characteristics and developed models validates the computational results and 1D models. Compared to existing commercial systems, the newly developed turbopumps demonstrated a remarkable reduction in size. These compact turbopumps not only enhance the overall efficiency of the ORC system but also reduce its back-work ratio.
---
---