Doctoral candidates get firsthand view of IC research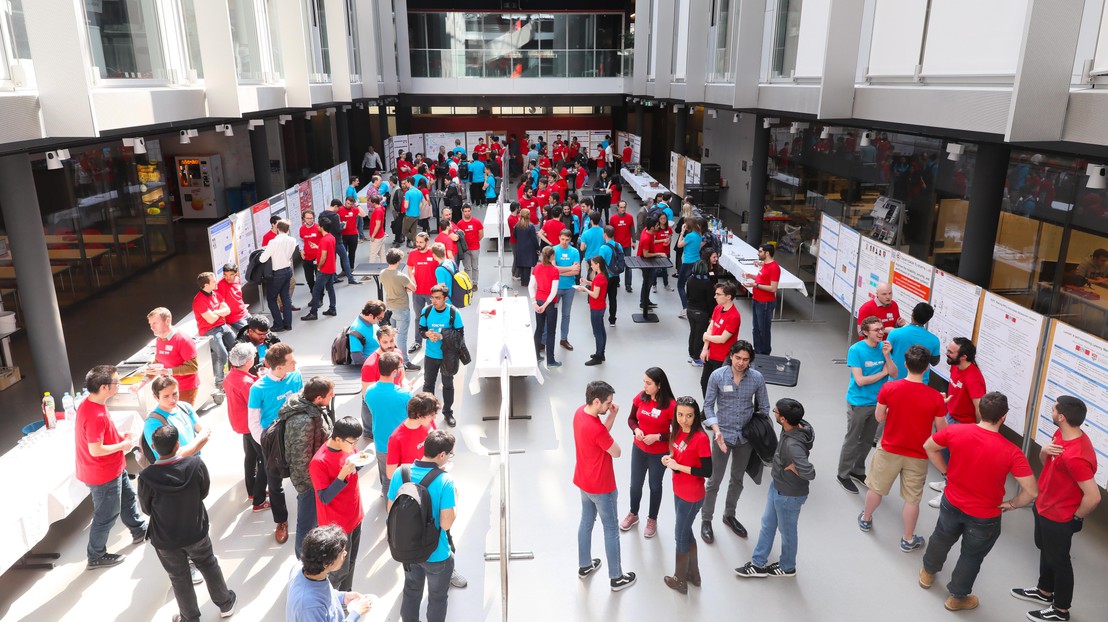 From March 20-22, more than 50 prospective students recently admitted to the EPFL School of Computer and Communication Sciences doctoral program, EDIC, gathered on campus for an introduction to the school's research and faculty.

The 51 attendees of the 2019 EDIC Open House represented 34 institutions in 19 countries. Eleven candidates, or 22%, were alumni of the [email protected] program.
After a tour of Lausanne and dinner with representatives of the graduate student association EPIC on Wednesday, the prospective students got an overview of IC research through a series of presentations by faculty and teaching staff on Thursday. The talks covered a wide range of IC activities on topics including machine learning, security and privacy, computer vision and graphics, data science, systems and processor architecture, communication theory and applications, and more.
A warm welcome to EPFL and introductions to the EDIC program were presented by IC professors Katerina Argyraki and George Candea.
Most PhD graduates end up at top industry companies. 30% remain in academia, in universities throughout the world! pic.twitter.com/UgoYGMpgBV
Now, of course, the quality of the university matters. And EPFL is a top university.

But the environment strongly matters too. And EPFL has arguably one of the best environments in the world! pic.twitter.com/vZACmXSJ7a

— Lê Nguyên Hoang (Science4All) (@le_science4all) March 21, 2019
Also on Thursday, a joint lunch and poster session gave the candidates a chance to socialize with current students and faculty, while getting a look at the latest IC lab projects. On Thursday afternoon and on Friday, IC professors met with the candidates one-on-one.
With some 60 affiliated faculty members, the EDIC doctoral program is one of EPFL's largest and most competitive. It covers all areas of computer science and information and communication theory, from mathematics to systems, platforms and interdisciplinary applications.
A second round of admissions to the program begins on April 15. Click here for application information.





---
Author:
Celia Luterbacher
---