Criticity of solar systems - PhD Pietro Florio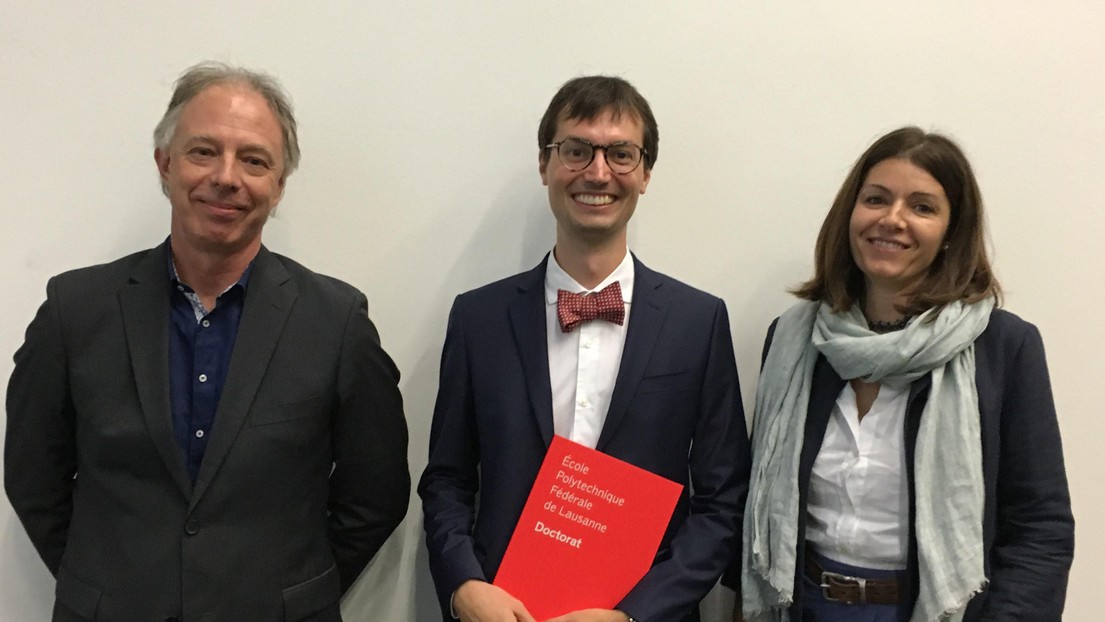 Facade and roof integrated solar systems provide more and more of our electricity and hot water, but what place can they take in urban areas of historical and architectural relevance? In his doctoral thesis, defended on 14 September 2018, Pietro Florio, MArch of Politecnico di Torino, explored their urban integration potential as a function of insolation, urban context sensitivity and visibility.

Urban areas are facing a growing deployment of photovoltaïc solar and solar thermal technologies on built exposed surfaces, both on roofs and on façades. This transformation often occurs regardless of the needed architectural quality, which depends on the context sensitivity and on the visibility of the solar system from the public space. The definition of visibility under a geometrical, physiological, and psychological point of view is explored in this thesis and several assessment methods are experienced. A novel methodology to assess visibility is suggested, by taking into account visual attenuation over distance of sight. 3D vector data is used as input for easy results extrapolation and for effective visualization. Following these developments, a cross-mapping tool matching visibility and urban sensitivity (as a function of land use) with available solar radiation will be provided to urban planners and stakeholders for an energy-conscious urban planning.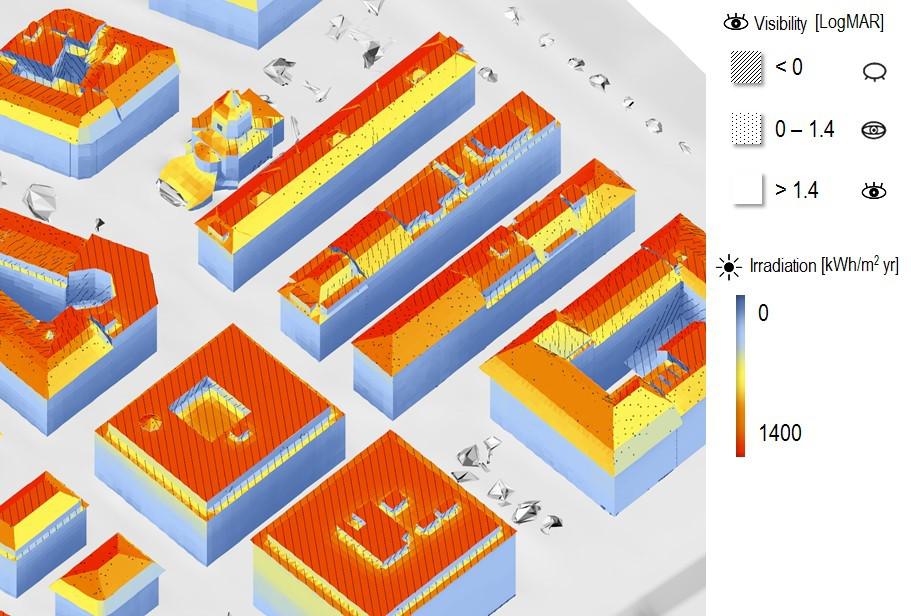 Solar potential and visibility assessed in an urban area in the city of Geneva
Pietro Florio's PhD thesis was supervised by Prof. Jean-Louis Scartezzini and Dr Maria Cristina Munari Probst.
Reference:
Florio Pietro, Scartezzini Jean-Louis & Munari Probst Maria Cristina (Dirs.), Towards a GIS-based Multiscale Visibility Assessment Method for Solar Urban Planning, EPFL Thesis No 8826, 2018
---
---