Creating connections in a growing digital humanities community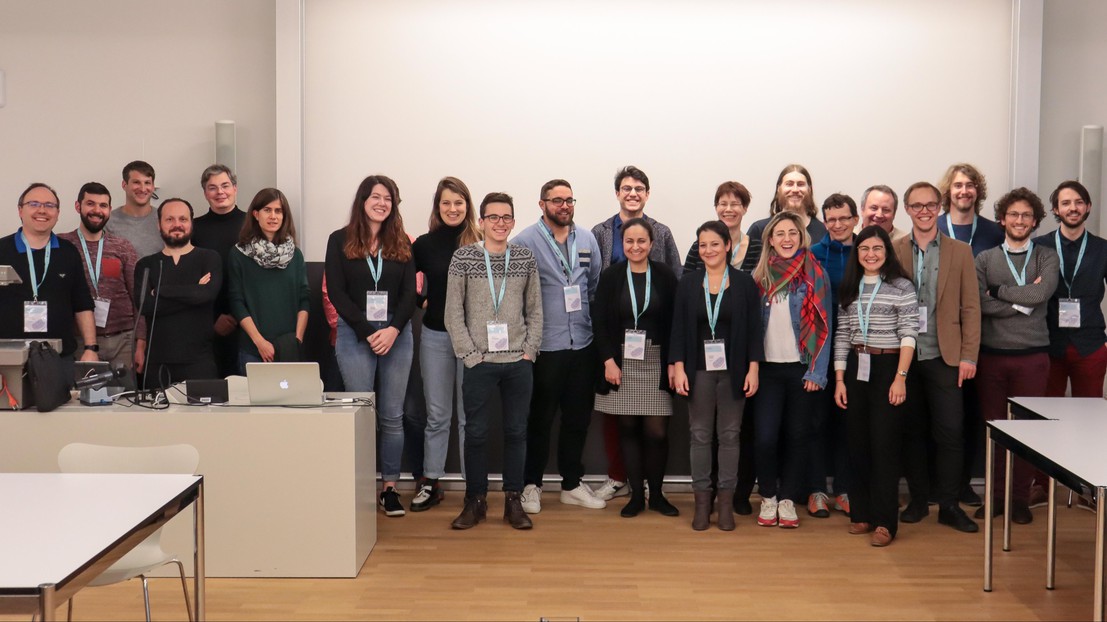 dhelta, EPFL's new association for digital humanities (DH) students and researchers, wants to create a space for dialogue and discovery in a diverse but often disconnected field. They recently co-organized a first Swiss DH Exchange event in Basel, which highlighted the breadth of digital humanities research in Switzerland.

Although dhelta was officially established at the beginning of this year as an EPFL student association, its founders – including PhD students Jessica Pidoux and Fabian Moss of the College of Humanities (CDH) Digital Humanities Institute – emphasize that it is open to researchers at all levels.
"Digital humanities is a mix of many different subjects, and the common thread is its diversity. We want to bridge the distance between researchers and bring them together under the DH umbrella," says Moss, who studies in the Digital and Cognitive Musicology Lab (DCML). This mission is exemplified by the association's name, which combines the "dh" of digital humanities with the Greek letter delta symbolizing change, or difference.
Moss says he thinks that the combination of active student engagement and technical focus at EPFL makes it an ideal place for a digital humanities association. He says he hopes that the application of digital tools and computational thinking to humanities subjects becomes "the new normal" for researchers.
"Not everybody needs to be a hacker, but I hope that it becomes more natural to humanities scholars to use databases, to abstract from concrete ideas, and to use data to support arguments about music, history and art. This is also why we want to focus on young people and the interaction between students and researchers."
A successful exchange
In February, dhelta co-organized the first Swiss Digital Humanities Exchange (DH Exchange) event, in collaboration with the University of Basel Digital Humanities Lab and Department of Musicology. Hosted by the University of Basel, the two-day event brought together more than 30 master's and PhD students as well as postdoctoral researchers from EPFL and the Universities of Basel, Lausanne and Neuchâtel.
"We didn't want to have just another conference series; the idea was to bring people together who are working on different things, and who might not otherwise have met," Moss says.
The DH Exchange included lab tours and research project presentations from across the four institutions. A series of 19 six-minute talks showcased a broad range of digital humanities research projects, ranging from musicology and sociology to history, literature, art, film, economics and mathematics.
The goal was to bring together researchers and students for an informal "kickoff event" and identify opportunities for future collaboration, but the exchange ended up drawing twice the number of expected participants. Due to its success, the organizers are already planning another exchange for next year (#DHX2020) and hope to include more participants from Geneva, Zurich, or Italian-speaking Switzerland.
"I definitely think there is growing demand for this kind of event. There is a lot of DH research going on in Switzerland, and we want to create more opportunities for networking between these researchers," Moss says.



---