Congratulations to Philippe for his JACS paper!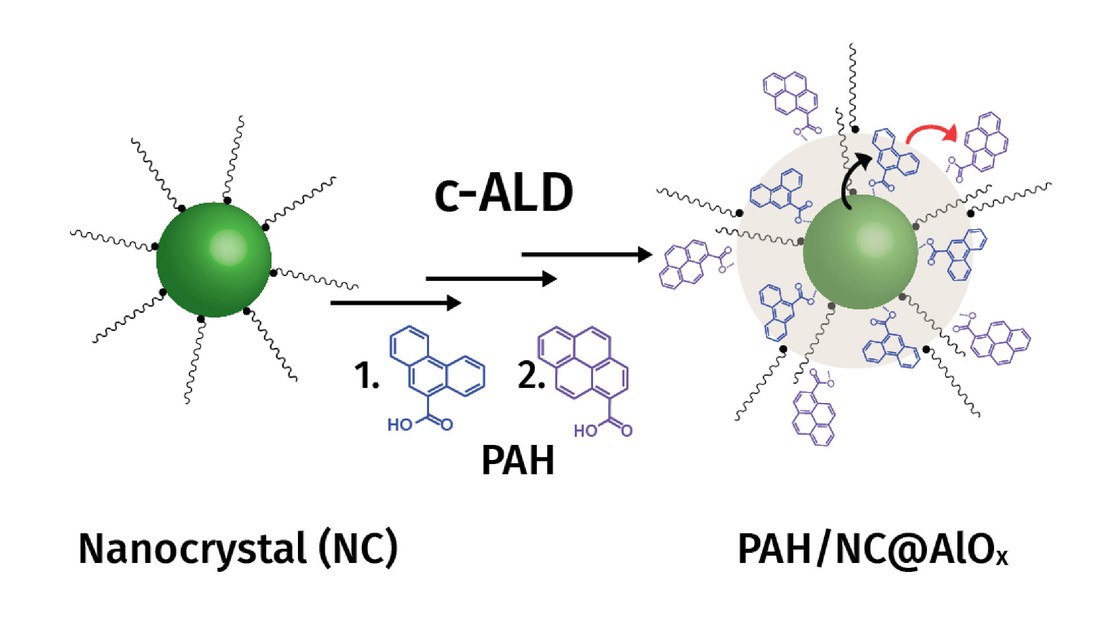 Creating materials which are capable to absorb light and funnel the collected energy towards the desired direction is of the uttermost importance for applications spanning from photocatalysis to bioimaging.

In this manuscript, Phil proposes colloidal ALD as a method to spatially control a tunable density of photoactive ligands around a variety of semiconductor nanocrystals (NCs). He also demonstrates that the energy provided by photoexcitation of the NCs can be funneled through the ligands away from the NC core, when the energetics of the system are properly chosen. The assembly of such funnel structures cannot be obtained via other approaches, such as conventional ligand exchange procedures. Overall, the work proves that colloidal ALD enables the synthesis of organic/inorganic composite materials capable of directing the flow of energy while endowing enhanced stability to the NC core.
Funding
This publication was created as part of NCCR Catalysis (grant number 180544), a National Centre of Competence in Research funded by the Swiss National Science Foundation.
---