Congratulations to Ludovic!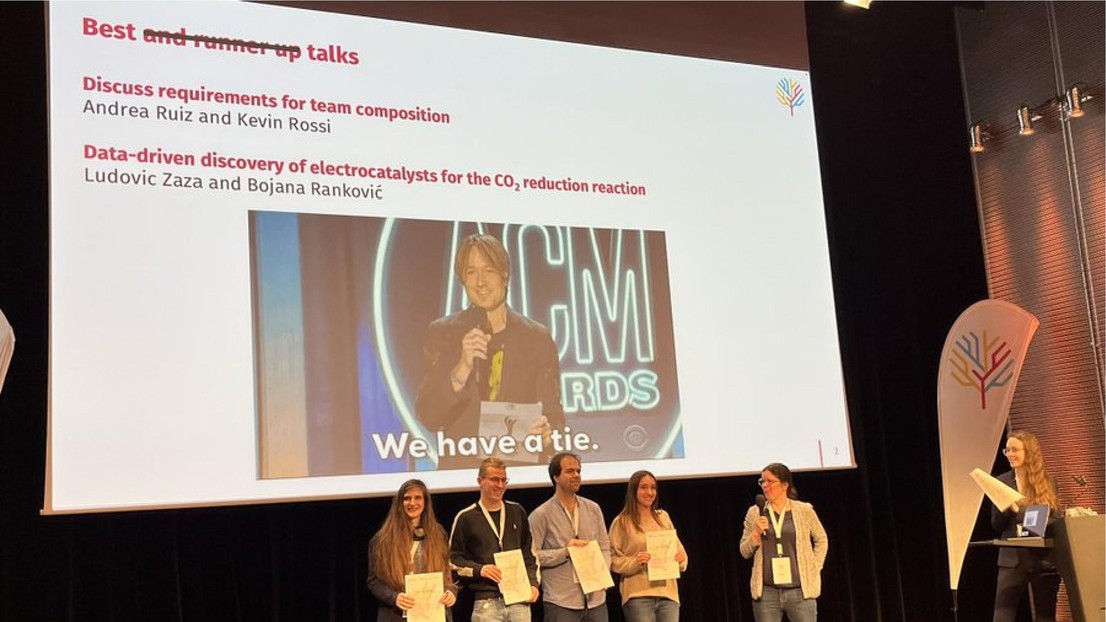 Ludovic is one of the recipients of the Best Talk Award at the NCCR Catalysis annual retreat

Ludovic and Bojana, from the Schwaller group at EPFL, won one of the two Best Talk Awards at the NCCR Catalysis annual retreat for their work on data-driven discovery of electrocatalysts for the CO2 reduction reaction. The initial data of this project are really promising and it has been such a pleasure to work all together. Looking forward to continuing to do great science combining computations and experiments!
---