Congrats to Dr. Gaffuri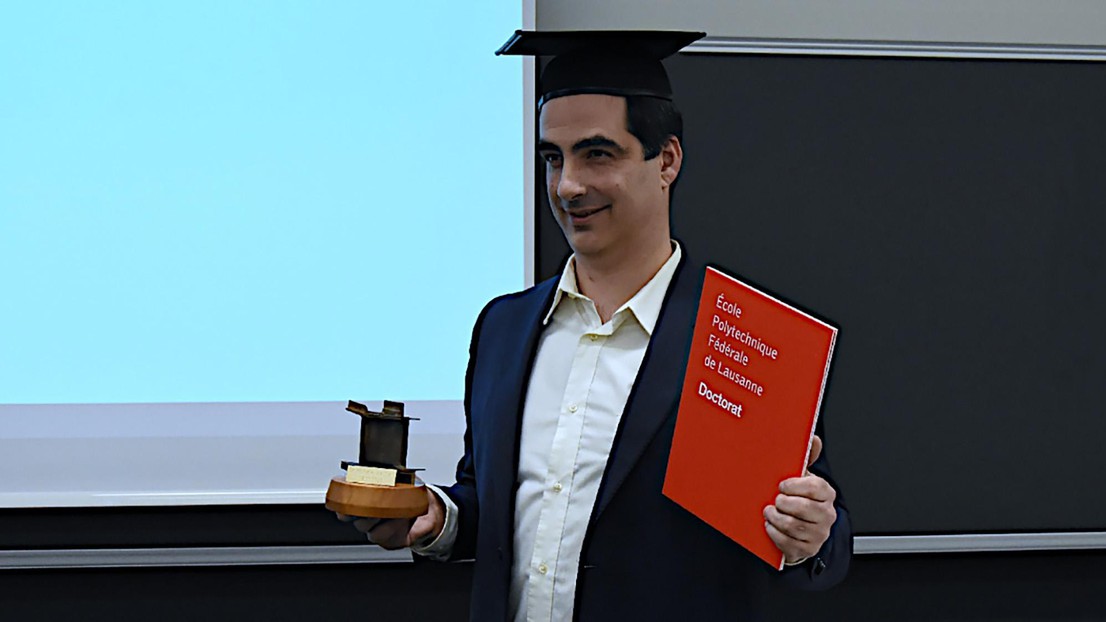 Michele Gaffuri successfully defended his PhD thesis entitled "Experimental investigation and analysis of sequential jet impingement concepts for enhanced turbine cooling" on November 19th 2021.

During his PhD, Michele developed a new experimental technique based on thermochromic liquid crystals for the evaluation of the heat transfer characteristics of arrays of impinging jets. This type of cooling arrangement is typically used in the internal cooling of gas turbine blades and vanes. The technique was used to study a new type of impingement channel and investigate geometrical variations as well as addition of heat transfer enhancement devices to maximize the performances of the cooling system.

With the optimized geometry of this novel cooling configuration it is possible to increase the heat transfer capabilities within the blade compared to the state of the art. This is important as it is then possible to run the machine hotter or reduce the amount of coolant used, both of which increase the overall efficiency of the gas turbine.
Dr. Peter Ott (PhD thesis director) and the whole LAMD team congratulates Michele for his achievment.
---
---