Claude Nicollier, Grand Témoin of the Global Issues course in 2021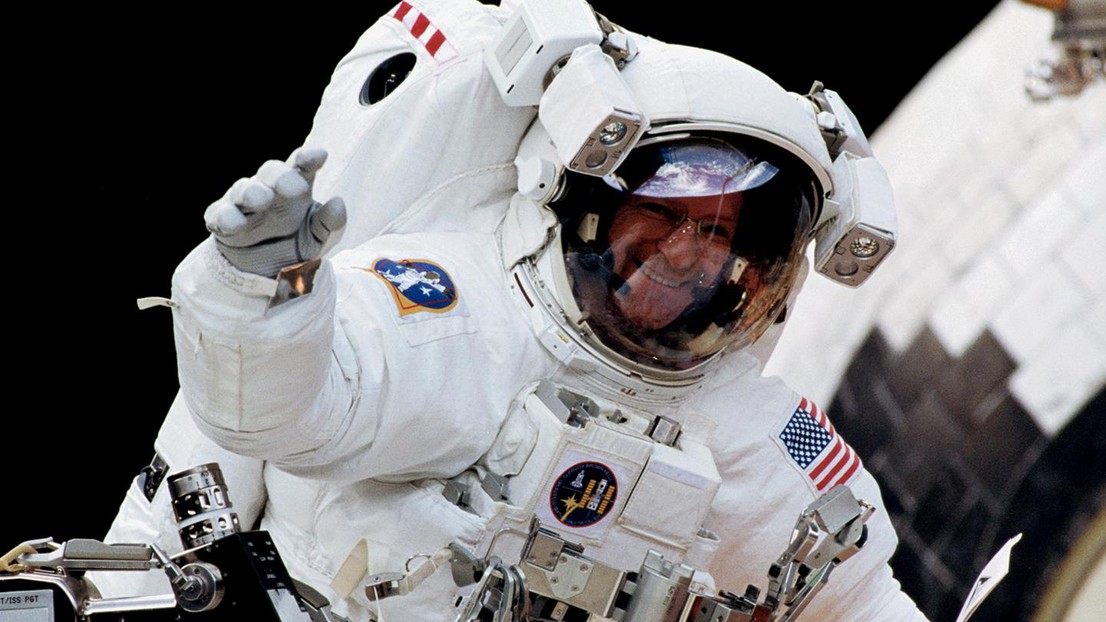 Outstanding student projects in the Global Issues course will be recognized in a ceremony on March 2 with Claude Nicollier speaking as Grand Témoin. 

The Grand Témoin ceremony is the culmination of the "Global Issues" course offered by the College of Humanities to all EPFL students in propedeutics (1st year of Bachelor studies). It recognizes the best student work from the year and invites a leading figure to give a lecture tied to global issues in his or her area of specialization. This year, we have the great pleasure to welcome Claude Nicollier for a lecture entitled "Useful Space." 
PROGRAM:
17h15 : Welcome and presentation of outstanding student work
Remarks from Pierre Dillenbourg, Associate Vice President for Education
Remarks from Béla Kapossy, Dean of the College of Humanities
18h00 : Lecture by Claude Nicollier "Useful Space."
18h30 : Question and Answer with Claude Nicollier (written questions can be submitted beforehand, using this form)
>Zoom link for the ceremony - Tuesday March 2 - 17:15 or 18:00
The ceremony is public.
________________________________________________________________
The "Global Issues" course:
This course is organized by the College of Humanities and reaches all EPFL students in the first year of the Bachelor program. It provides an interdisciplinary perspective on six current themes: food, climate, communication, energy, mobility, and health. 
Each course is taught by a pair of instructors, including one expert in natural sciences and engineering and one expert in social and human sciences. In the second half of the semester, the students work in teams to complete a project related to the theme that they have selected, which they present through a poster. The best poster from each group is recognized during this annual Grand Témoin ceremony. 
________________________________________________________________

The three outstanding posters:
Energy theme :"Campus: alternatives énergétiques?"
Tim Flückiger, Elisa Küenzi, Alex Zanetta, Vassiliy Cheremetiev, and Alain Schöbi assess how EPFL might be able to meet part of its energy needs through local production on campus, considering methods that are commercially available and those that are in development. They compare different options in terms of feasibility, cost efficiency, and energy generation, while also emphasizing broader social impact. "Democratizing energy" can raise public awareness and help invigorate the search for future green alternatives. 
Mobility theme :"Artificial intelligence in traffic control"
Clarence Linden, Denise Vandeuren, Julien Ars, Matthew Dupraz, and Neroli Soso outline the trade-offs involved in the application of artificial intelligence to traffic control. They note that more systematic use of AI could reduce congestion by up to 50%, resulting in important corollary benefits for the economy and the environment. They balance these practical advantages against public concerns about the collection and use of personal data, defining the stakes for further public dialogue. 
Communication theme : "La publicité ciblant les enfants" 
Elsa Pariat, Axel Guède, Paul Guillon, Anouk Paulino, and Robin Goumaz highlight the differential impact of digital advertising on children. They outline the concrete strategies that are used to target children through different advertising platforms (social media, film, television, and websites). Based on this assessment, they offer a range of policy solutions involving collaboration between different stakeholders, including the media, governments, business, parents, and the children themselves. 
________________________________________________________________

Claude Nicollier, Grand Témoin 2021 :
Claude Nicollier became a researcher in astrophysics after completing studies in physics in Lausanne and astrophysics in Geneva. He also trained as a military pilot, an airline pilot, and a test pilot (Empire Test Pilot's School, Boscombe Down, United Kingdom).
In 1978, Claude Nicollier was selected to participate in the first group of astronauts for the European Space Agency (ESA). He then joined NASA's Johnson Space Center in Houston for comprehensive training on the American Space Shuttle, through an agreement between the ESA and NASA. After several years of training and after undertaking a range of activities in Houston, he completed four missions in space between 1992 and 1999, including two visits to the Hubble Telescope for repair and maintenance work on this instrument in orbit. During his final mission, he completed an extravehicular spacewalk of more than eight hours in order to exchange defective components of the spatial telescope. He spent more than 1000 hours in space during these four missions. 
He is currently a member of Space Innovation (formerly Swiss Space Center) in Lausanne and honorary professor at EPFL, where he offers a master's course entitled "Space mission design and operations".

His lecture on March 2 at 18:00: "Useful space"
How can spatial research and exploration help to confront world issues, in particular global warming? With the aid of images, Claude Nicollier will present his perspective on the ways in which the space sector engages with the problem of sustainability and on the fundamental role that this sector must play in the battle against climate change. 
>Zoom link for the ceremony - Tuesday March 2 - 17:15 or 18:00
The ceremony is public.
---