Canton of Vaud offers support for Enabled by Design platform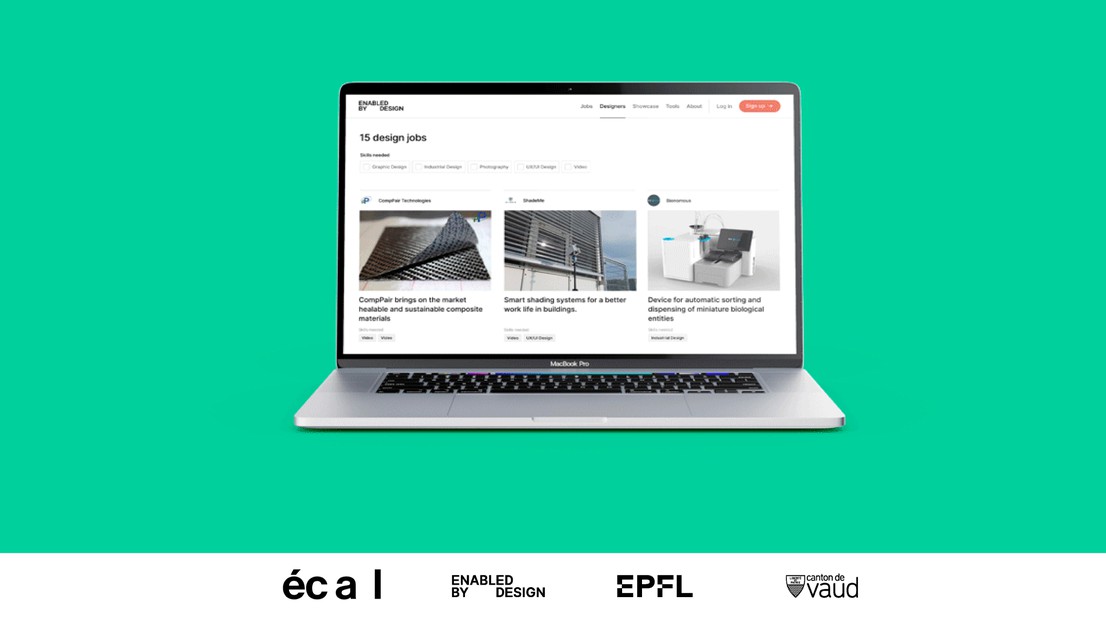 The Canton of Vaud supports the Enabled by Design web platform developed by the EPFL and the ECAL. CHF 100,000 per year will be injected for three years to ensure the sustainability of this tool, which promotes collaboration between designers and entrepreneurs.

Created in 2019 with the support of Gebert Rüf Stiftung, Enabled by Design is a collaborative platform that brings together designers and entrepreneurs to create innovative products and services.
"We are delighted to receive the support of the Canton of Vaud for this exciting project. This additional funding means that we can extend the project to other universities and companies in the region," says Alexis Georgacopoulos, director of ECAL.
Without the input of design, entrepreneurs have a hard time validating their market, creating products adapted to the needs of their users and transforming prototypes made in the lab into user-centered products. Enabled by Design bridges this gap by connecting and guiding the relationship between designers and start-ups. "The project places design at the heart of the technology journey - helping entrepreneurs explore the market, understand user needs and ultimately accelerate their products and services to market," says André Catana, director of EPFL's start-up support programs.
The Enabled by Design platform connects designers with different skills (interaction design, industrial design, graphic design, video and photography) with technology start-ups that have a specific need. The platform also has tools and methodologies that help create a common language between the different stakeholders and allows start-ups to prioritize their needs and define their objectives.
Today, more than twenty collaborations have already been initiated. The results can be discovered in the "showcase" section of the platform and testify to the added value of design for start-ups.
---
---