Can Aztekin receives Branco Weiss Fellowship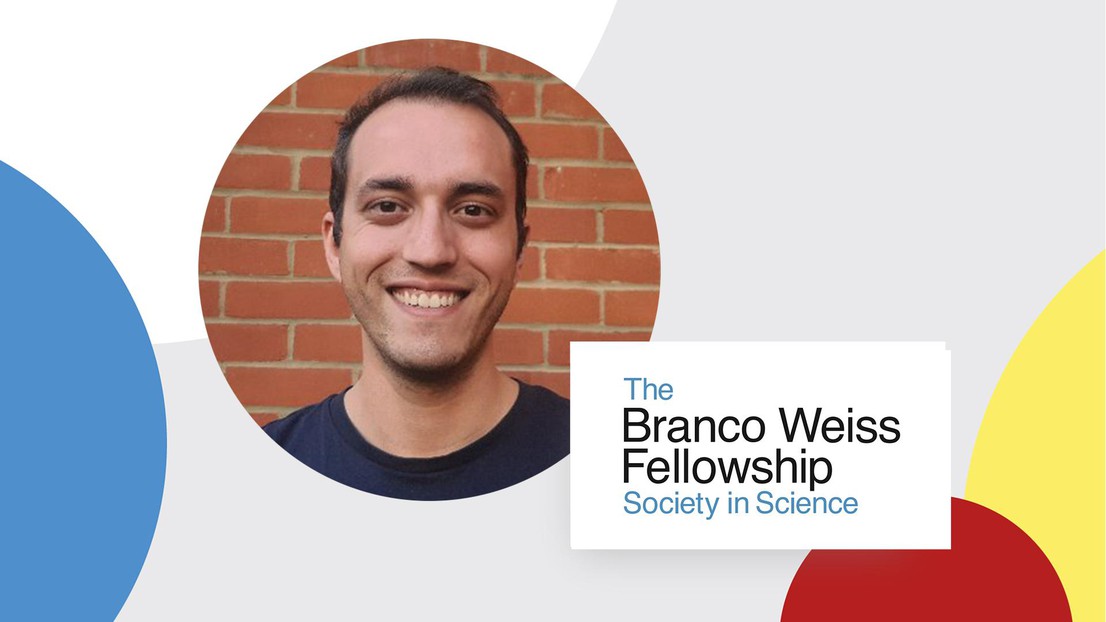 The Branco Weiss Fellowship-Society in Science has selected ELISIR Scholar Dr Can Aztekin at EPFL as one of its new Fellows in 2022.

Named after Swiss entrepreneur and patron Branco Weiss, the Branco Weiss Fellowship – Society in Science (BWF) is based in ETH Zürich, which offers a platform for exceptionally qualified researchers who are "willing to engage in a dialogue on relevant social, cultural, political or economic issues across the frontiers of their particular discipline."
Since it was founded in 2002, the ETHZ-based program aims to award up to ten young researchers around the world each year with generous personal research grants. The grants allow the researchers to work freely on whatever topic they choose anywhere in the world, for up to five years. The number of recipients depends on the number of applications satisfying the organization's stringent requirements, which not only considers the scientific abilities of the candidates, but also their personal qualities and the relevance of their projects.
This year, the BWF has elected Dr Can Aztekin at EPFL as a Fellow. Aztekin is an Early Independent Research Scholar (ELISIR) at EPFL's School of Life Sciences where he directs the Laboratory of Structural Regeneration. His research focuses on characterizing cell types of limbs by following a comparative approach between regeneration-competent tadpoles and regeneration-incompetent mice. To do this, his group combines traditional developmental biology approaches with innovative imaging and single-cell multi-omics methods, while also developing ex vivo and in vitro systems that simplify the study of complex limb regeneration in order to uncover mechanisms that cannot be studied in vivo.
"I am extremely honored to receive the Branco Weiss Fellowship," says Aztekin. "It is exhilarating to be part of the community of the Fellows, who are not just brilliant scientists but also keen on communicating their research with our society. I look forward to learning more about exciting and pioneering science from all disciplines."
The project
In our society, a significant number of people suffer from limb loss or deformities and this number is expected to increase due to the rise in diabetes and vascular diseases. However, we do not have treatment options, other than using prosthetics. Investigation of amphibians (frog tadpoles and salamanders) that can regrow their lost arms and legs could inspire development of therapies. However, regeneration research is almost exclusively performed using animals, creating practical problems and hindering rapid advances. Moreover, it remains unclear why this ability is observed in only a select number of species and not mammals.
Dr. Can Aztekin will use bioengineering approaches to develop new simplified models to study limb regeneration, overcoming the impracticalities of in vivo experimentation. These models will establish high-throughput and physiologically relevant experimental systems to dissect mechanisms of regeneration. Moreover, Dr. Can Aztekin will study underlying reasons for limb regeneration-competency and -incompetency. Ultimately, these projects will accelerate limb regeneration research and reveal new insights into the determinants of limb regeneration.
About the Branco Weiss Fellowship – Society in Science
The Branco Weiss Fellowship – Society in Science was founded in 2002 to provide a platform for researchers in the natural sciences and engineering who are aiming to extend their scientific work to cover specific social and cultural questions and perspectives. The fellowship was initiated and financed by the Swiss entrepreneur Dr. Branco Weiss, who died in 2010. It belongs to ETH Zurich (Swiss Federal Institute of Technology Zurich). Professor Angelika Steger, Professor Heidi Wunderli-Allenspach and Professor Josef Zeyer direct the fellowship program, and are supported by prominent international scholars from a wide array of disciplines. To qualify for the prestigious grant, candidates must hold a PhD and provide evidence of outstanding scientific achievement.
For more information on The Branco Weiss Fellowship, please visit
www.brancoweissfellowship.org
---