Call for applications | EPFL Doc.Mobility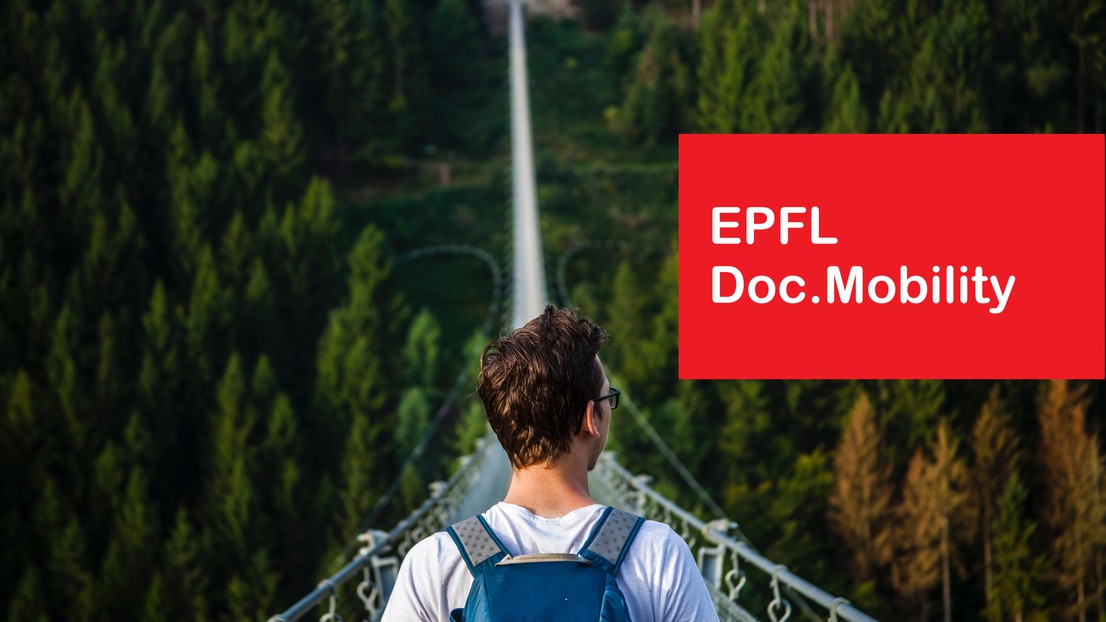 This grant is aimed at doctoral students enrolled at EPFL who wish to improve their scientific and professional profile through a research stay in an academic institution abroad.

EPFL's Doc.Mobility is the successor of the SNSF's Doc.Mobility instrument. It is jointly funded by Swissuniversities and EPFL and managed by the EPFL Doctoral School.
The EPFL Doc.Mobility grant offers financial support to doctoral students who wish to carry out a research stay abroad in order to acquire more in-depth scientific knowledge, to develop their scientific network and to progress in their thesis within the scope of the awarded mobility. It is granted for a minimum of 6 months and a maximum of 12 months.
The Doctoral School is pleased to inform you that the 2nd call for applications is now open!
Eligibility
The grant is available to doctoral students in all disciplines represented at EPFL provided they meet the following conditions:
have been registered for at least 12 months as a doctoral student
successfully passed the candidacy exam
not be funded by a project of the Swiss National Research Foundation (SNSF)
be of Swiss nationality, hold a valid residence permit or a valid cross-border commuter permit, be married to or living in a registered partnership with a Swiss citizen
Deadlines and submission forms
The next deadline for application submission is
1 June 2022 at 17:00h Swiss local time.
---
---