"Bioinformatics is a mix between services and research partnership"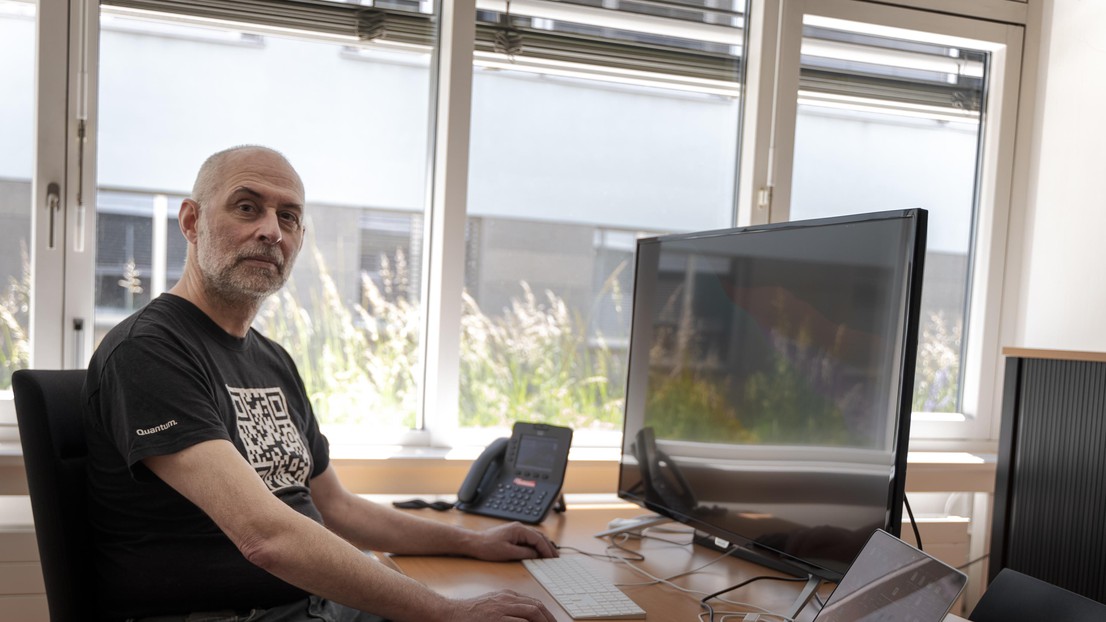 Christian Iseli co-heads the Bioinformatics Competence Center, a research core facility shared between EPFL and UNIL. We spoke to him about his work, role, challenges and plans.

Tell us a little about yourself; what do you enjoy doing?
I enjoy learning new things at the crossing points of biology, medicine, computer science and engineering. I like to apply and improve my skills by helping researchers solve problems and gain new knowledge in the process. I am married with four children and still live on the family farm in La Sarraz, which is now organic and managed by my wife, Christina. The reason I wake up and happily get to work every morning is because I love bioinformatics and I feel it is an important component of science and healthcare to achieve a greater common good.
What services does your platform provide?
At the Bioinformatics Competence Center, we believe that bioinformatics is a mix between services and research partnership. We have the largest experience for all DNA and RNA types of analysis, in bulk, single-cell, or amplicons. Our portfolio also contains work in protein structure and associated variants, proteomics and post-translational modification, flow cytometry and cell-population analysis, various types of microscopy image analysis and 3D reconstruction. Our web developers and programmers can help with data organization, interfacing and visualization, while we also offer automation and customization of existing analysis pipelines or development of new tools for the analysis of new instrument output or data types.
What does your job involve?
Our job involves discussing with researchers and students in order to understand the purpose and scope of their experiments they want to conduct, advise on the way data is produced and organized, review with the people of our group what is the best way to process and analyze the data we receive, and perform the analysis by using existing tools or developing new ones. We make sure to have the right tools and environment available to get the work done in good conditions, connecting staff members on the same projects when it is possible and meaningful in order to speed up progress and spread expertise. We also monitor the progress of our team's work, making sure that the results produced are of the highest quality, reproducible and clearly presented to our clients.
What are some challenges that you face in your role?
Bioinformatics is a constantly evolving field. New technologies and techniques emerge almost daily. We have to adapt existing tools, develop new ones, and learn new skills. We try to borrow existing analysis techniques from other fields, but it is impossible for a single person to possess every skill. So, one challenge is to have a sufficiently large and complementary team to cover all the bases. We also operate on a fee-for-service basis, so it is important that we have enough resources to support all ongoing projects. And we receive many requests with overlapping deadlines, so it can be challenging to manage expectations and time.
What are your plans for the future of the platform?
First, to continue the dialogue with faculty members to clarify that there is no "universal bioinformatician", but that each one carries a unique mix of common and specialized expertise; the strength of our Center is that we can achieve a critical mass to fulfil expectations. Second, to adapt the platform and grow the skills and expertise of our personnel so that we can fulfil our users' requests.
---