Beyond Scroll and Emovo Care granted from FIT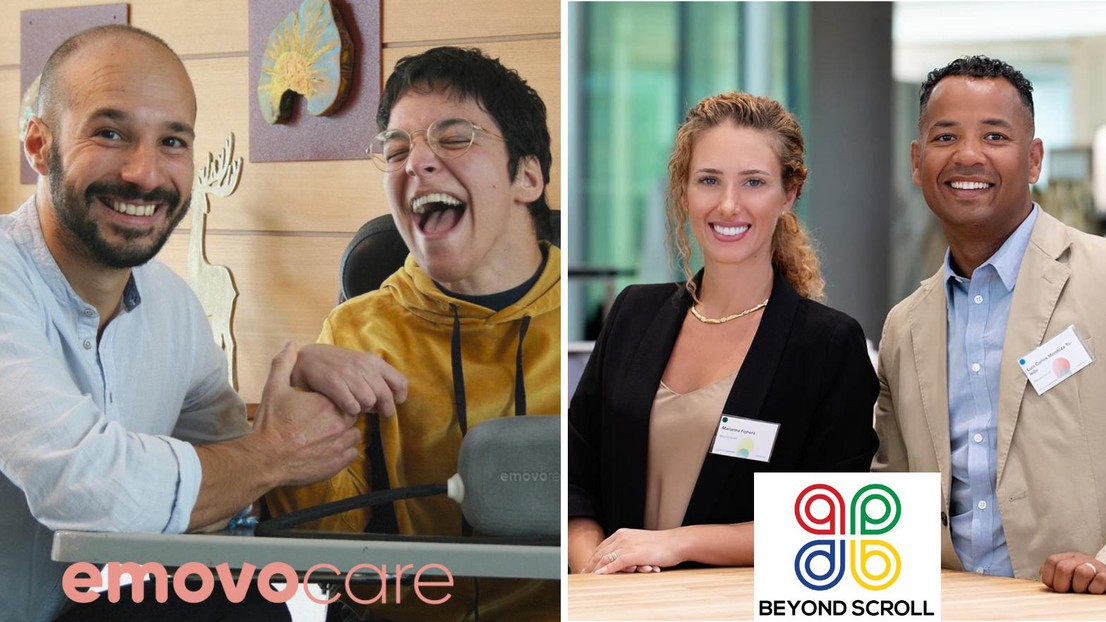 Beyond Scroll builds novel oil-free compressors with the aim of democratising the use of green hydrogen. Emovo Care's hand exoskeleton stands as a game-changer for stroke patients, aiming at merging therapy into daily routines. The FIT Tech Seed loans of CHF 100'000 each will provide these startups with the means to refine their products and accelerate market entry.

Beyond Scroll: the green hydrogen efficiency booster
Beyond Scroll envisions a world where green hydrogen satisfies our global energy needs and eliminates our dependence on fossil fuels. As of today, hydrogen production efficiency is the main friction point in the widespread use of this energy carrier worldwide. Beyond Scroll's novel oil-free compressors offer an efficient and affordable solution to this problem.
Their innovative products pivot on their patent-pending spinning scroll technology and can efficiently compress hydrogen (as well as other gases) at low pressure without contaminating it. This lowers the amount of energy needed to produce green hydrogen and makes it more cost competitive, thus fostering the growth of the required infrastructure.
Beyond Scroll's compressors can serve several applications: hydrogen distribution, hydrogen refuelling stations, compressed energy storage systems and any green hydrogen production installation. The startup can also offer solutions for off-grid energy production and storage systems, carbon sequestration, e-mobility, and aerospace.
A spin-off from the LAMD – Laboratory for Applied Mechanical Design, supported by Startup Launchpad with an Ignition Grant and then an Innogrant in 2022, the CHF 100'000 Tech Seed loan from FIT, will help Beyond Scroll to build its own manufacturing facilities and bolster the development of its flagship product tailored to hydrogen towards first pilots planned for 2024.
Emovo Care: groundbreaking wearable hand exoskeleton for stroke patients
Emovo Care is at the forefront of medical technology with its innovative hand exoskeleton tailored for patients suffering from neurological or orthopaedic injuries. This groundbreaking device will seamlessly integrate therapy into daily life, offering quantified metrics and intuitive non-invasive controls such as brain-based control. With two patents safeguarding its design, the exoskeleton boasts strong closing and opening forces and unparalleled portability.
Coupled with a companion app, Emovo Care's product will be the first device that can treat and measure, which means patients can do therapy while pursuing their daily life.
Emovo Care, is a startup from EPFL, who received support from Startup Launchpad (Innogrant in 2017 and Enabled by Design in 2021). With the CHF 100'000 Tech Seed loan from FIT, Emovo Care has two objectives: to validate its device on the market and establish proof-of-concept sales streams. In particular, the startup aims at obtaining the CE mark and producing the first paid pilots by the end of 2023.
Source: FIT - Julie Bocquel
---
---