Best Paper Award for Matteo Romanello of DHLAB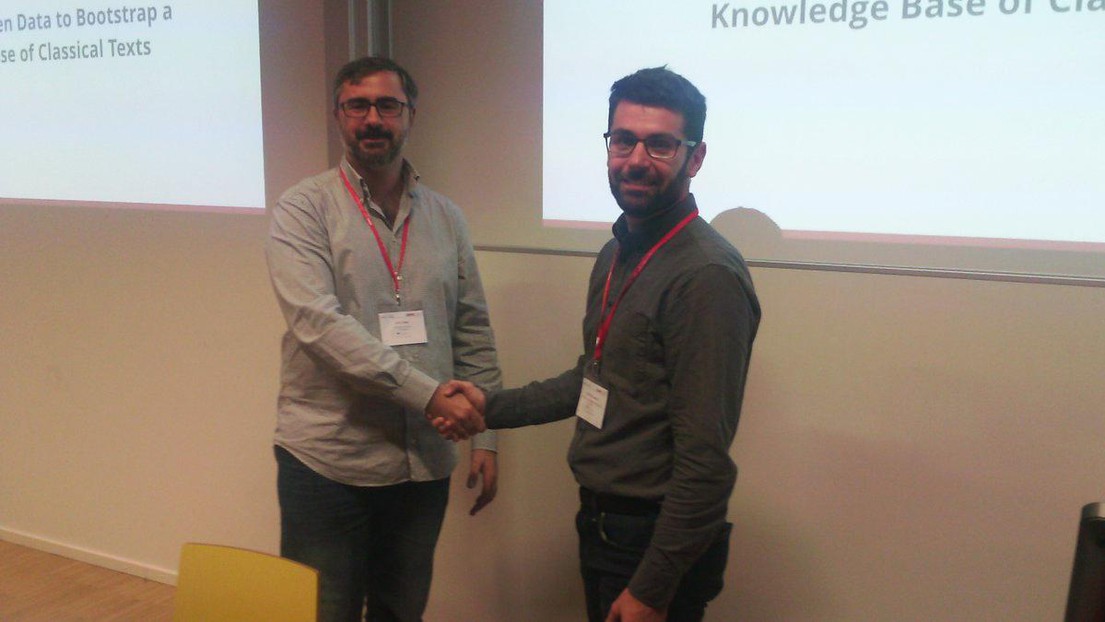 Congratulations to Matteo Romanello of EPFL's DHLAB for receiving the Best Paper Award at the Workshop on Humanities in the Semantic Web - WHiSe II.

WHiSe II was co-located with the 16th International Semantic Web Conference (ISWC 2017) in Vienna, Austria from October 21 to 25 2017.
WHiSe II is a symposium aimed at strengthening communication between scholars in the Digital Humanities and Semantic Web communities and discussing unthought-of opportunities arising from the research problems of the former. Its best-of-both-worlds format accommodates the practices of scholarly dialogue in both fields by inviting visions, real systems and debate.
---