"Being in an institute of technology gives us many opportunities"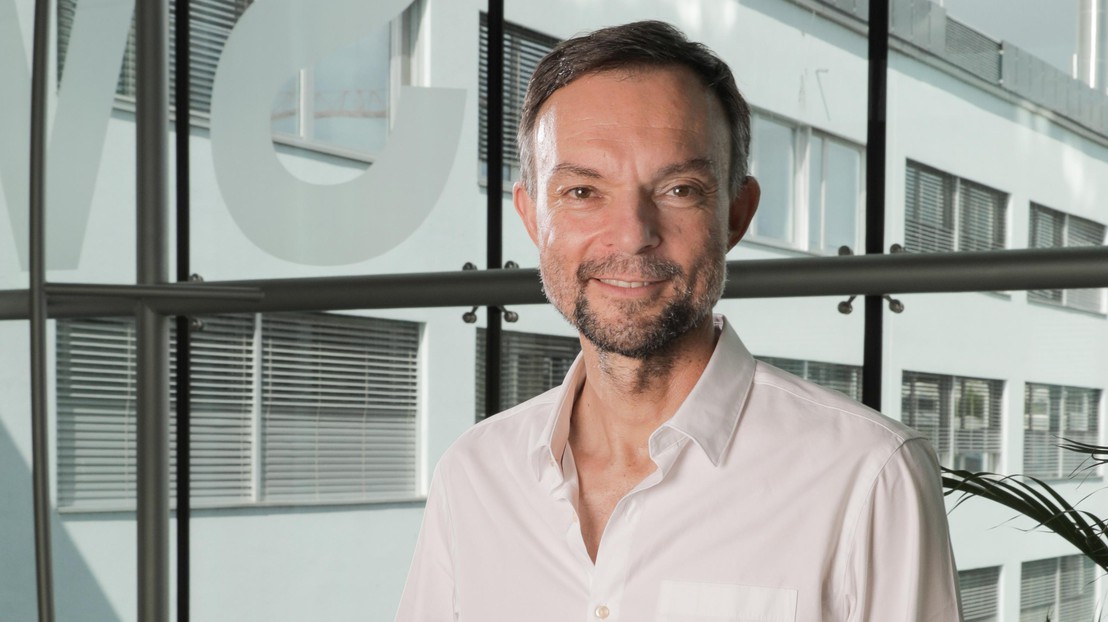 In January 2021, Professor Andy Oates took up the position of Dean at EPFL's School of Life Sciences. Six months later, we caught up with him to chat about his new role, its challenges, and his overall vision for the School.

Bio note
Professor Oates received his undergraduate degree in biochemistry at the Robert Saint's laboratory at the University of Adelaide (Australia) in 1992. He then joined Andrew F. Wilks at the Ludwig Institute for Cancer Research and at the University of Melbourne as PhD student, from where he graduated in 1998.
He moved onto a postdoc at the laboratory of Robert Ho both at Princeton University and at the University of Chicago, where he began his studies on the zebrafish segmentation clock in zebrafish.
In 2003, he moved to the Max Planck Institute of Molecular Cell Biology and Genetics in Dresden to start his research group. In 2012, he became professor of vertebrate developmental genetics at University College London and moved his group to the National Institute for Medical Research at Mill Hill in London. In April 2015, he became a member of the Francis Crick Institute in London.
In 2016, Oates joined EPFL as a full professor, where he founded and directs the Timing, Oscillation, Patterns Laboratory at the Institute of Bioengineering (School of Life Sciences). Since 2018, he has served as director of EPFL's Institute of Bioengineering, and in January 2021 he was appointed Dean of the EPFL's School of Life Sciences.
---
---