BCI Awards 2022 for two Neuro-X labs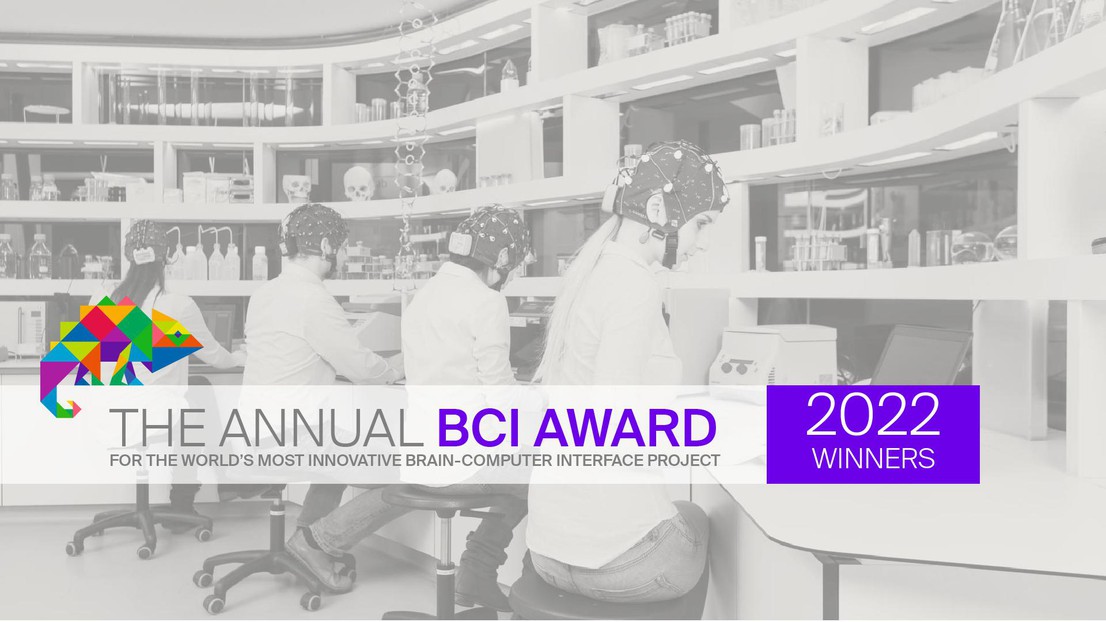 The groups of Grégoire Courtine and Silvestro Micera were awarded the first and second places respectively at the international BCI Awards 2022.

The BCI Awards recognize major achievements in the field of Brain-Computer-Interfaces and have become through years a major award in the domain.
The winners were selected by an international jury among more than 100 applications; the group of Grégoire Courtine (Neuro-X and NeuroRestores) was awarded the first place for its work entitled "Walking naturally after spinal cord injury using a brain-spine interface".
The group of Silvestro Micera (in collaboration with the University of Fribourg and Scuola Superiore Sant'Anna) was awarded the second place for its work entitled "An implantable brain-body interfce using intrafascicular stimulation to restore hand function".
Prestigious groups from Stanford and UCSF ranked tied second and third.
The BCI Awards are delivered anually by the BCI Award Foundation, led by Christoph Guger (G.tec) and prominent scientists from the field; this year the award ceremony was hosted by the IEEE SMC Conference (International Conference on Systems, Man, and Cybernetics).
---
---