Awards and honors for three PhD students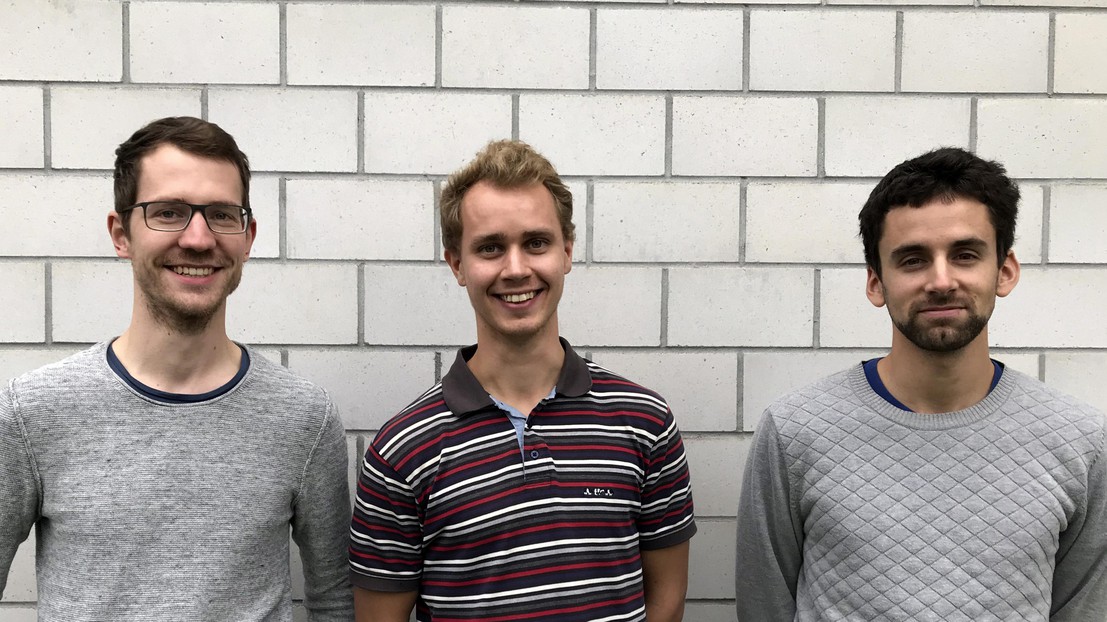 Three PhD students from the SPC were honoured at the annual conference of the Plasma Division of the European Physical Society. M. Wensing received one of the best PhD student poster awards, A. Iantchenko was recommended for the Itoh Project Prize and H. De Oliveira scored highly in the rankings for the best images and videos.

Different prizes are awarded at the annual conference of the Plasma Division of the European Society of Physics. This year, three PhD students from the Swiss Plasma Center are among the winners.
One of the best PhD student poster prizes was awarded to Mirko Wensing for his simulations that predict the increase of the neutral particles density in the divertor, following the installation of the diaphragm inside the TCV tokamak. He incorporated in his simulations the influence of particle drifts and analyzed the effect of the diaphragm on the conditions and characteristics of plasma detachment.
Alwyn Iantchenko was shortlisted for the Itoh Project Award. The selection committee emphasized the quality of his work, which consists in simulating the turbulence in tokamak plasmas and predicting the measurements made with the actual probes installed on the tokamak. The predictions are then compared to actual measurements. This approach is preferable to the one where the turbulence characteristics are extracted from the real data since it does not require the passage through the interpretation of the data.
The video of Hugo de Oliveira shows in slow motion the furtive excursion of a measuring probe inside the tokamak. These images attest to the proper functioning of the probe, to which he has largely contributed. This 'fast' probe makes it possible to measure plasma parameters such as density and temperature in situ, which a fixed probe would not be able to do because of the heat fluxes present in this region.
---
---