Art exhibition showcases the importance of light hygiene
Lighten Up! On Biology and Time is a new EPFL Pavilions exhibition that uses the lens of art to explore how living organisms are connected to natural daylight cycles. One of its curators is ENAC professor Marilyne Andersen, who is also an artist in the show for which she created an installation – Circa Diem – based on her research at EPFL.

Lighten Up! employs a striking variety of forms and experiences to illustrate our connection to daylight and the crucial role that circadian rhythms play in our well-being. The artworks on display celebrate the power and beauty of daylight, introduce us to the secrets of biological clocks, offer alternative representations of time, and probe the mysteries of sleep and dreams.
The exhibition runs from 24 March to 30 July 2023. It was created by four curators: Marilyne Andersen and Sarah Kenderdine, both professors at EPFL; Anna Wirz-Justice, professor emeritus at the University of Basel; and Giulia Bini, head of the Artist-in-Residence program at EPFL. They've put together a unique collection of 19 installations by renowned artists and architects including Olafur Eliasson, James Carpenter, Liliane Lijn and Colin Fournier. By transforming solar, lunar and seasonal cycles into light- and soundscapes, immersive spaces and virtual experiences, these installations show how vital it is for humans to reconnect to the outdoor environment and remind us that regular daylight exposure is essential for good health.
An immersive experience
Andersen's installation is inspired by her years of research on incorporating daylight into the built environment. It consists of a cylindrical structure that is six meters high and four meters wide. Once inside the structure, visitors are taken through a seven-minute immersive experience exposing them to different visual and sound experiences throughout a day, with varying levels of exposure to daylight. Andersen initially designed the installation for the 2021 Seoul Biennale of Architecture and Urbanism after being invited by the Biennale's general director, Dominique Perrault. Circa Diem reveals how built structures affect our exposure to daylight and calls on us to rethink the relationship between urban lifestyles and the daylight our bodies need to stay in good health.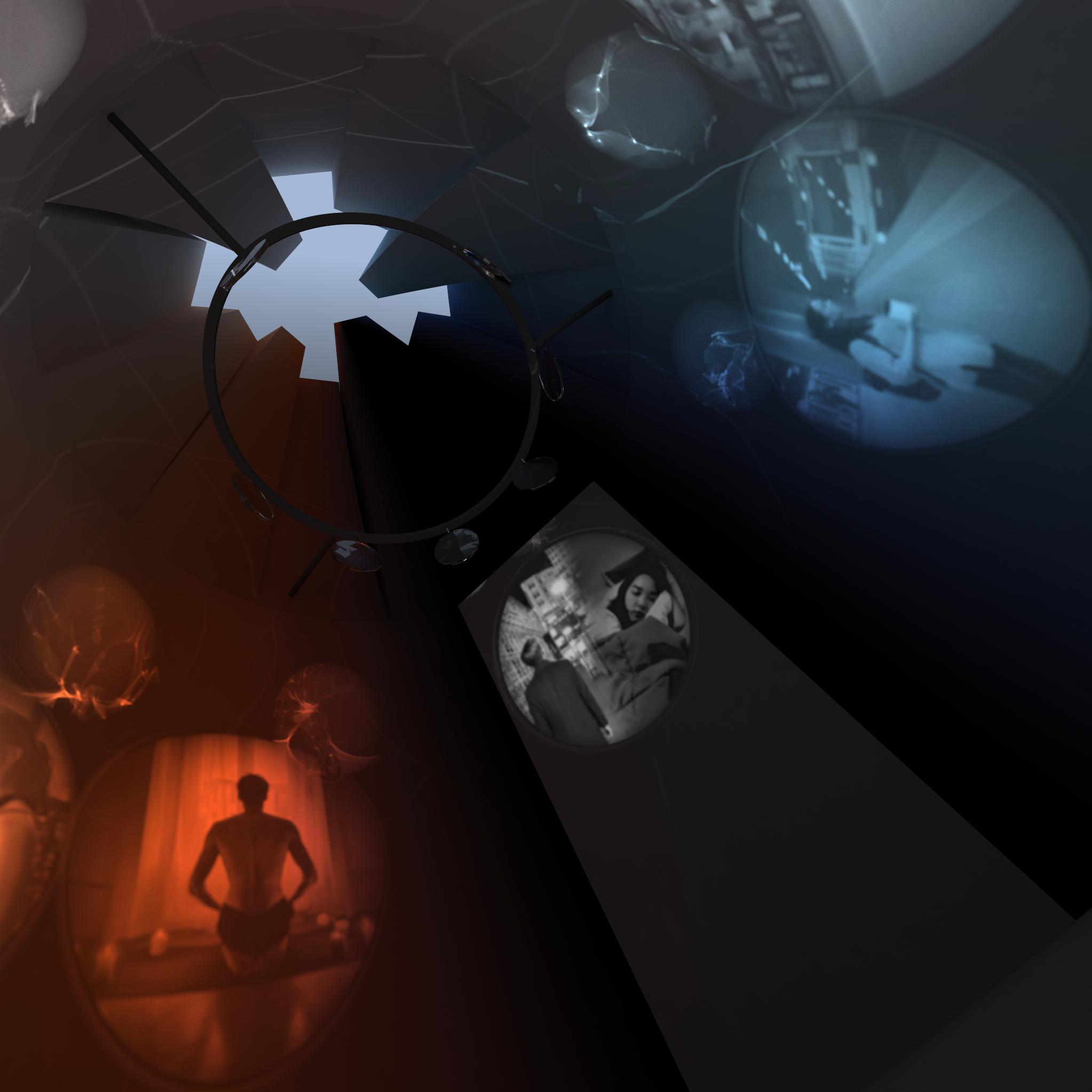 Andersen, a physicist by training who now teaches at EPFL's Institute of Architecture, drew on a cross-disciplinary team of experts to create her work. "It was important for me to bring together a wide range of approaches," she says. "Personally, I've always been intrigued by problems sitting at the crossroads of several fields, notably in science, and I like being challenged by different ways of thinking, since that's the best way to learn." The installation is based on her own research in photobiology, but employs imaging technology developed by Prof. Mark Pauly at EPFL's School of Computer and Communication Sciences. For the installation design, they also joined forces with the Department of Interior Architecture at HEAD in Geneva led by Prof. Javier Fernández Contreras.
Because the installation affects us on a personal level, it's more likely to have a direct impact and, quite possibly, convince people to change their behavior.
Reaching a broader public
Andersen points out that city dwellers spend 90% of their time indoors. As a result, they end up suffering from a chronic light deficit during the day while, in the evening and at night, they're often overexposed to artificial light. This is an important public-health issue, and Andersen hopes that her research findings – brought to life by Circa Diem – will help raise awareness to it: "This installation taps directly into our senses and individual perceptions," she says. "Because it affects us on a personal level, it's more likely to have a direct impact and, quite possibly, convince people to change their behavior." Andersen's next goal is to find somewhere that Circa Diem could be set up permanently once the exhibition at EPFL Pavilions ends, so that more people can experience its poetic effect. That would encourage them to get back into sync with the natural day-night cycle dictated to our species – from our very origins – by the sun.
---
---