Andrea Ablasser wins Sanofi-Pasteur Award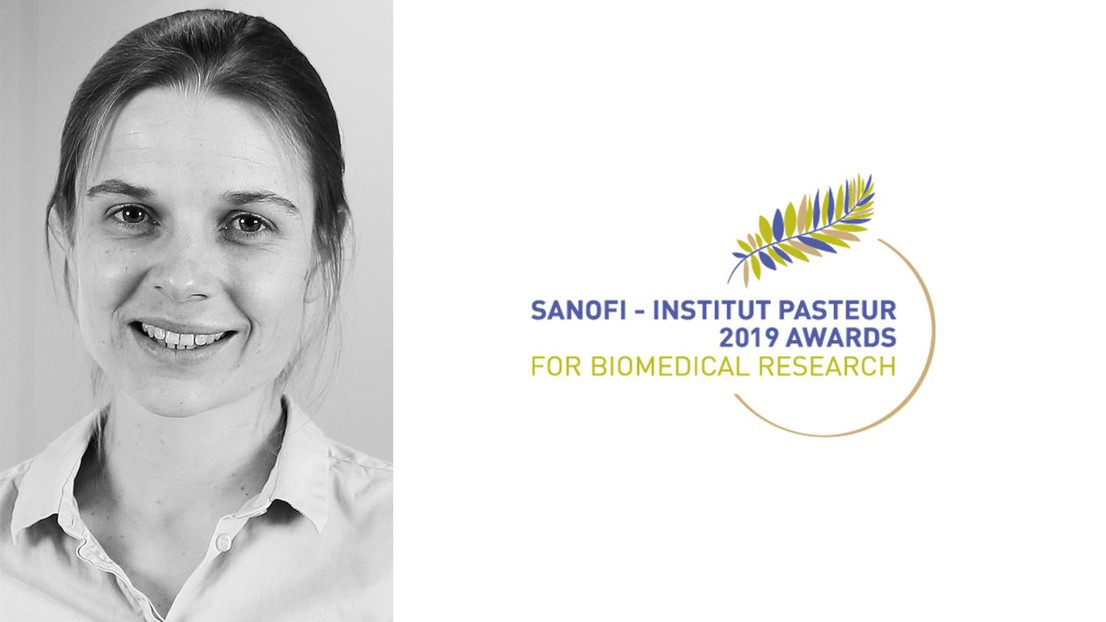 Professor Andrea Ablasser has won the Sanofi-Institut Pasteur International Junior Award 2019.

"I feel very honored to receive the Sanofi-Institut Pasteur Prize. It is a great recognition of my group's scientific contribution over the past years!" says Andrea Ablasser, whose lab at EPFL's Global Health Institute focuses on innate immunity – our first line of defense against pathogens.
Andrea Ablasser receiving the 2019 Sanofi-Pasteur Award in Paris (12/12/2019). Credit: Institut Pasteur
In 2012, the multinational pharmaceutical company Sanofi and the Institut Pasteur, an internationally renowned biomedical research center, joined together to create the Sanofi-Institut Pasteur Awards, which "recognize scientists for their past or ongoing research demonstrating real scientific progress in the life sciences."
The 2019 Sanofi-Institut Pasteur Awards focused on the fields of Immunology and Microbiology & Infection, awarding One International Senior Award of €150,000 and three International Junior Awards of €33,000 each.
One of the Junior awards has been awarded to Andrea Ablasser "for her major contributions to a fundamental discovery in innate immunity: the role of DNA recognition during infection, which has inspired efforts to implement strategies interfering with innate immune responses to treat inflammation-related disorders."
Ablasser received the Award during a ceremony in Paris on December 12, 2019.
---