All cyclists are grey in the dark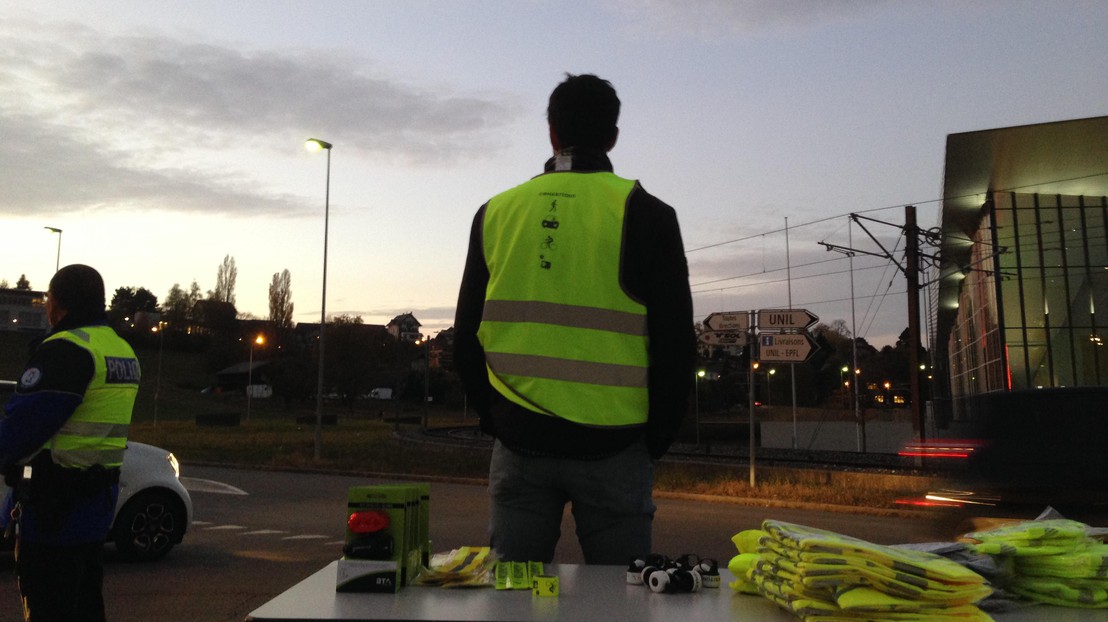 As part of the road safety campaign "Let's live together" and for the third consecutive year, the EPFL is creating awareness about the importance of being seen on the road, espacially in the dark.

With the decreasing of day length and the change from summer to winter time, cyclists are particularly vulnerable... at least as long as they're not visible! On the road and in reduced visibility conditions, a driver notices a cyclist from a distance between 25 and 40 metres. This distance goes up to 140 metres if the cyclist wears simple equipement like reflective clothes or accessories (source: bpa).
In order to reduce the associated risks, teams from Sustainable campus, the Safety, prevention and health domain, PolOuest, PRO VELO Région Lausanne, our partners from Magasin Tandem and students-assistants from the Bike Center have defied the cold outside and distributed free visibility equipment. All in all, in less than three hours, they distributed 200 light kits, 250 reflective vests, 340 armbands as well as 150 bicycle bells.
Please remember that the law requires bicycles to be equipped with:
a continuous light at the front (white) and at the back (red) when moving in the dark
properly inflated tyres
efficient brakes
a white reflector at the front, a red reflector at the back, and an orange one on the pedals
A helmet, a reflective vest or an armband as well as a bicycle bell are also part of the essential equipment to keep you safe. You can find everything you need at the Bike Center.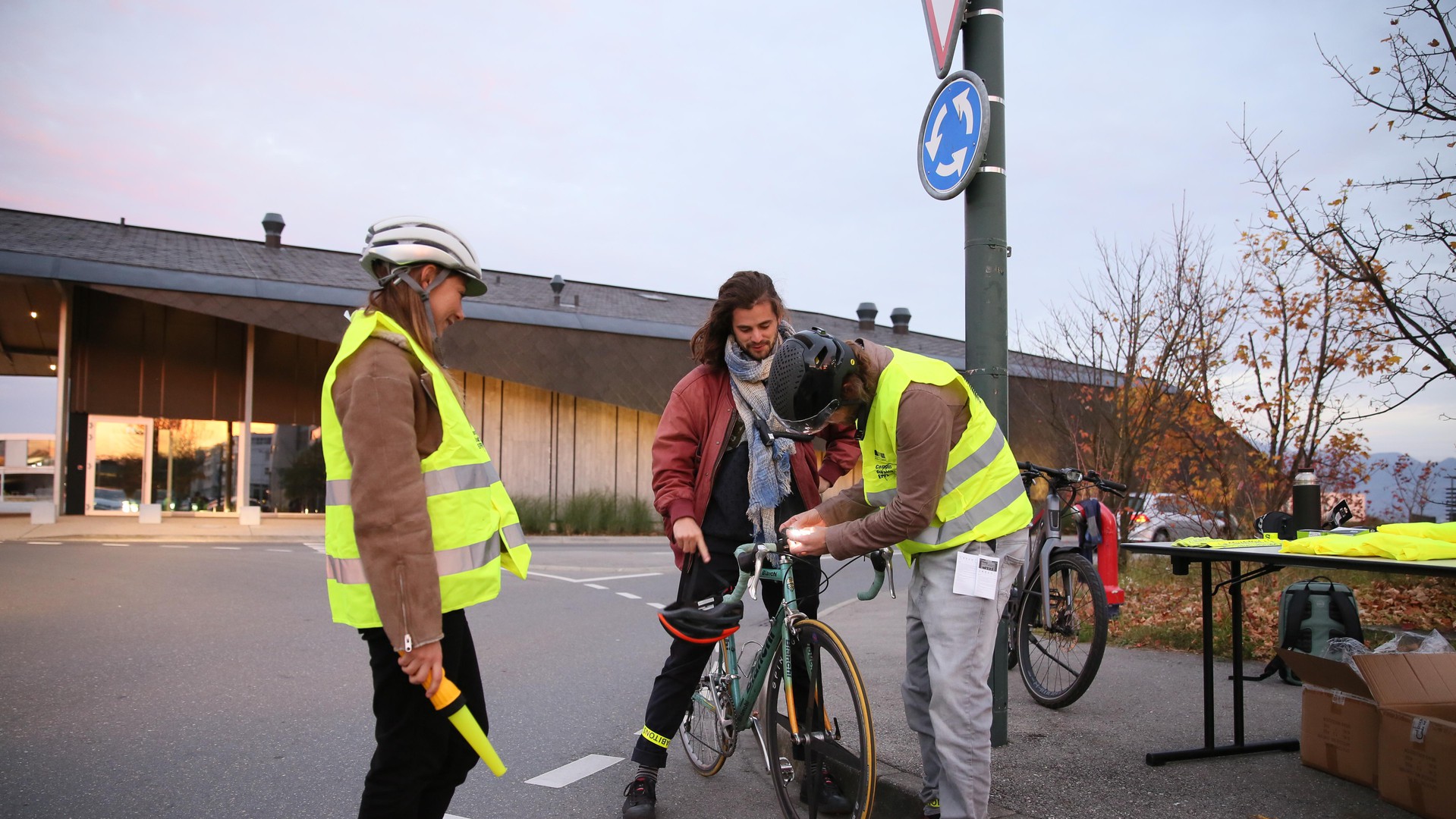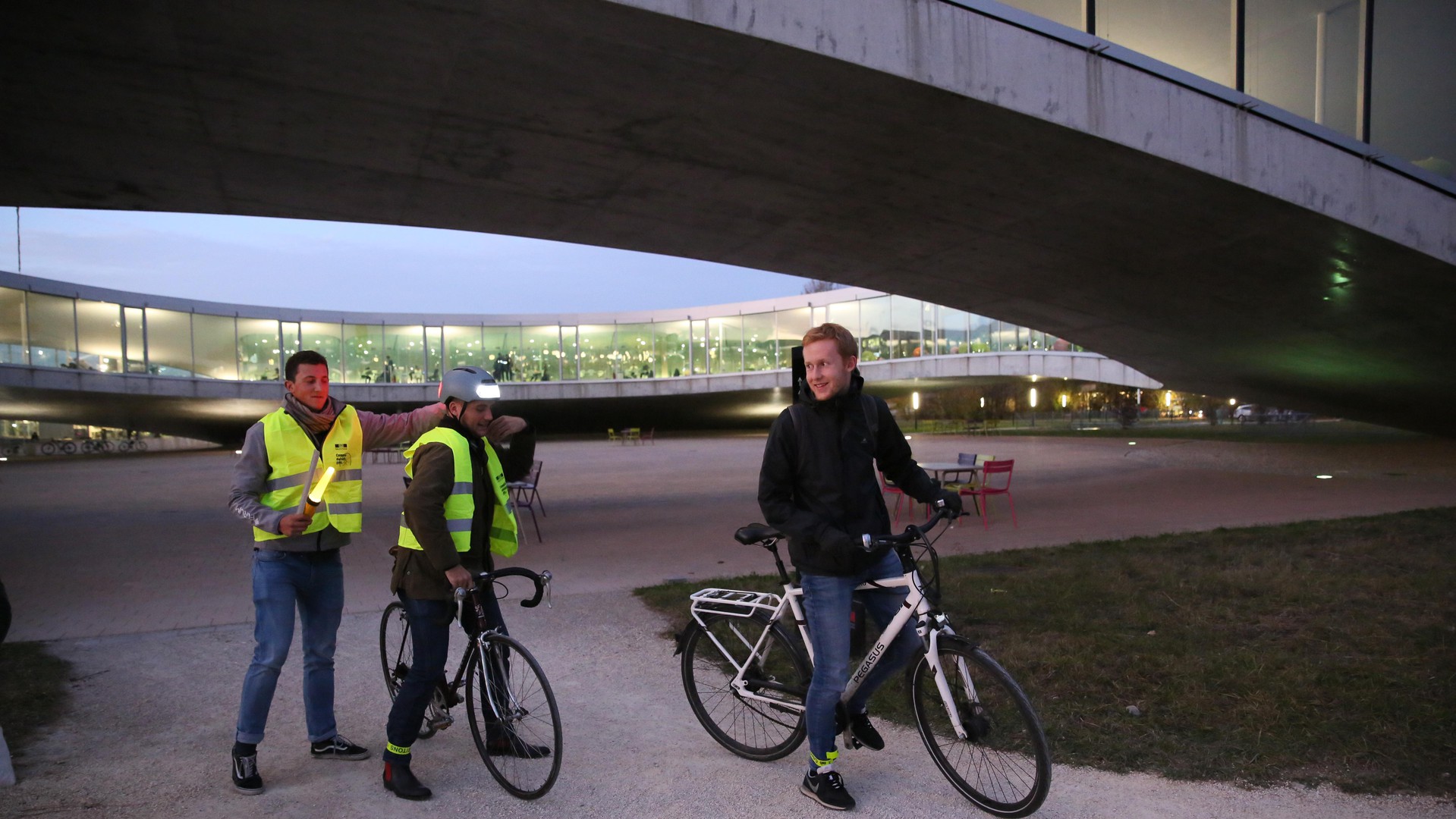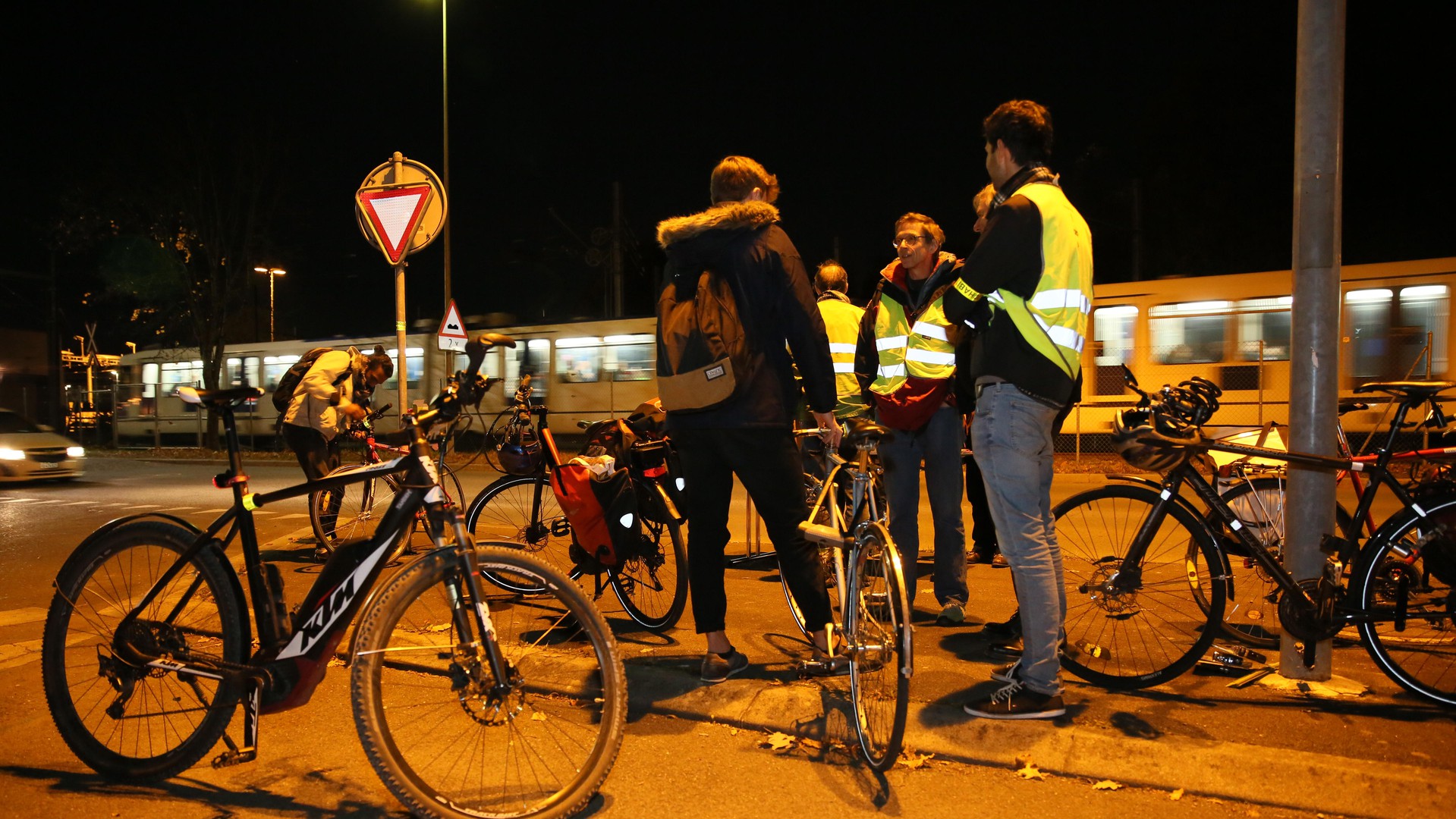 ---
---