Alexandre Bugnard: an insatiable appetite for sporting endeavor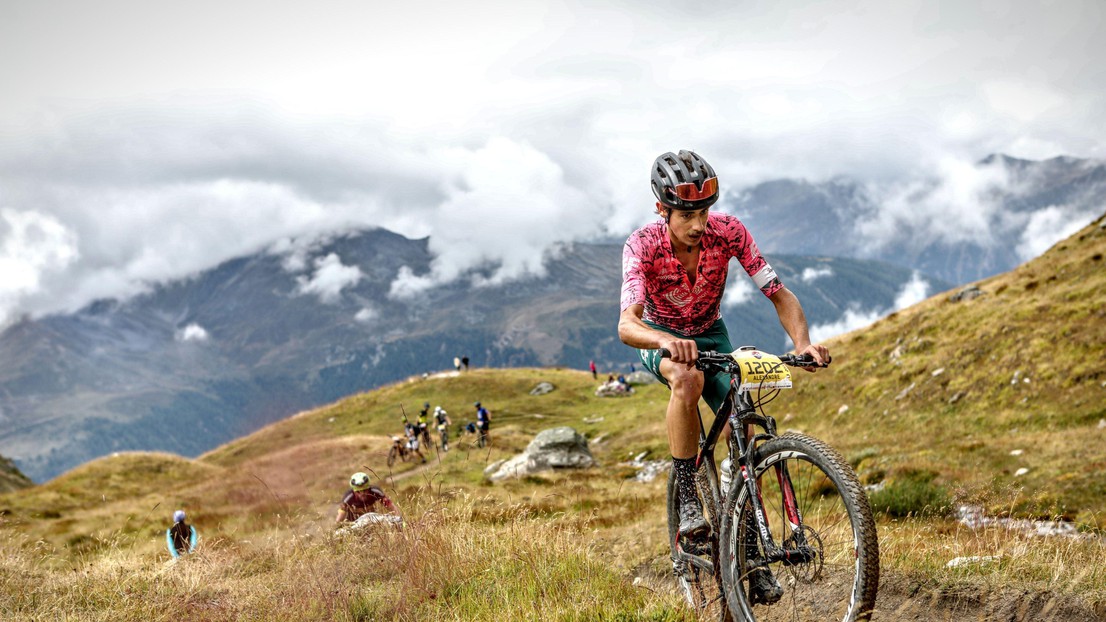 Alexandre Bugnard, an environmental sciences and engineering student at EPFL's School of Architecture, Civil and Environmental Engineering (ENAC), successfully juggles the competing demands of endurance sports and his Master's project.

For Bugnard, sitting at a computer is a chance to give his body a rest. When he's not busy with his internship or working on his Master's project, he takes on sporting challenges that would seem crazy to mere mortals. As the seasons change, the 25-year-old spends his time running, trail racing, cycling or cross-country skiing, racking up an impressive 900 hours of physical exertion a year – an average of almost three hours every day. But Bugnard is no ordinary athlete.

Last summer, he took part in four renowned Alpine events, with just a few days' rest between each one. For the first race, Le Tour des Stations, he climbed 8,848 meters – the height of Mount Everest – over the 240 kilometer-long cycling course. A week later, he laced up his shoes for the Sierre–Zinal mountain running race, finishing in a time of 2 hours 52 minutes – just 20 minutes off the pace set by multiple champion Kilian Jornet. Next up was the Grand Raid, a mountain bike marathon from Verbier to Grimentz with 5,000 meters of ascent. And last but not least, Bugnard participated in the Trail du Besso, a 55-kilometer trail race in the Val d'Anniviers with an altitude gain of nearly 6,000 meters. "Everything went to plan, especially the recovery, which was key to my success. I'm feeling increasingly comfortable with endurance events," says Bugnard, modestly.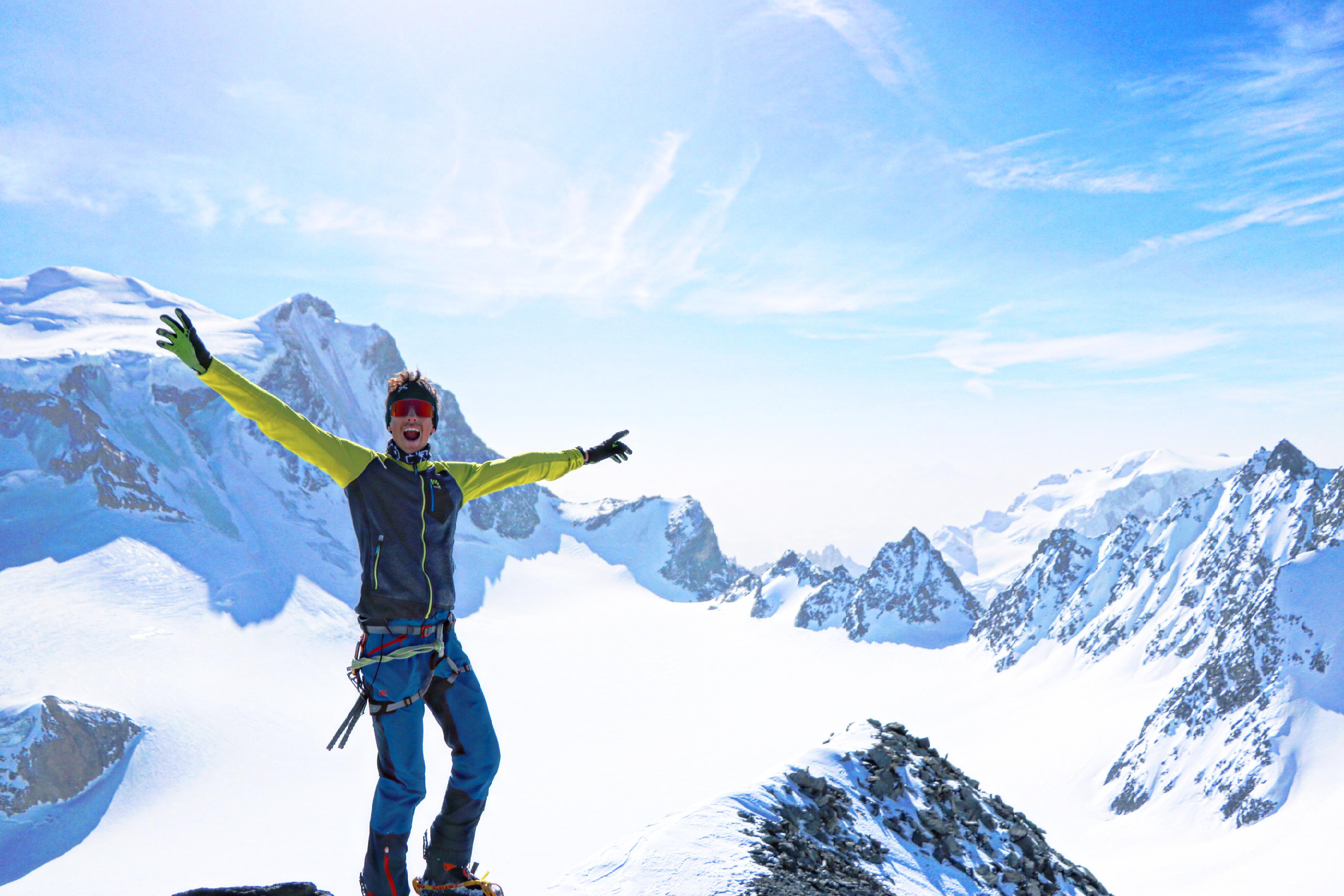 From Bulle to Mont Blanc on leg power alone
Bugnard didn't achieve sporting success overnight. "My performance has improved steadily with time," he explains. "It's taken years to get to this point. With these kinds of events, you have to train slowly or risk serious injury." For Bugnard, the key to inner balance is to alternate between exercising his mind and body. "I tend to train heavily during the holidays," he says. "But last summer I completed an internship at an IT company in Le Mont-sur-Lausanne. So I took to running from my home to Remaufens and back – a 50 km round trip – whenever I could."

A gifted skier from an early age, Bugnard also started judo at just 3 years old. He weighed the possibility of taking a competitive path, but gave up the sport at the age of 12 to focus on his studies. He enjoys sports for pleasure above all else, although his chosen pursuits are often unconventional. For instance, for his latest endeavor, he and a friend cycled and ran from Bulle to the summit of Mont Blanc. It took them 13 hours from end to end, without a blister in sight.

An interdisciplinary education
Bugnard briefly considered becoming a geologist. But after watching science outreach videos on YouTube, he attended EPFL's Open Day – and his mind was made up. His appreciation for interdisciplinary study led him to apply to ENAC. "I'm interested in everything to do with the weather, the atmosphere and hydrology," he says. "Taking classes with students from other fields gives me insight into different aspects of engineering. I get to learn what makes each discipline tick. And seeing the various challenges we all face keeps me humble."

Bugnard says he "loved" studying on campus and also appreciated the chance to apply what he learned during his five-month internship at INSER, an IT consulting firm that also provides geodata processing services. There, he spent time working on a geographic information system (GIS) project, running special software to reference critical data on an online map in order to support emergency humanitarian response efforts. "It was incredibly rewarding to see the fully functioning end product," he says.

Now, Bugnard is completing his Master's project at the Swiss Federal Office of Meteorology and Climatology (MeteoSwiss), where he's working with data collected in the Bernese Alps. His project involves evaluating the accuracy of a forecasting model and studying an algorithm for a new Lidar (laser imaging, detection and ranging) system for measuring wind speed and atmospheric stratification. "My job is to examine how the measurement instruments and forecasting model perform in mountainous areas," he explains. "I'm really enjoying discovering a new profession." As for what lies ahead, Bugnard is keeping his options open: "I don't want to settle on a career path until I've explored what else is out there."
---
---