A shared passion for scientific communication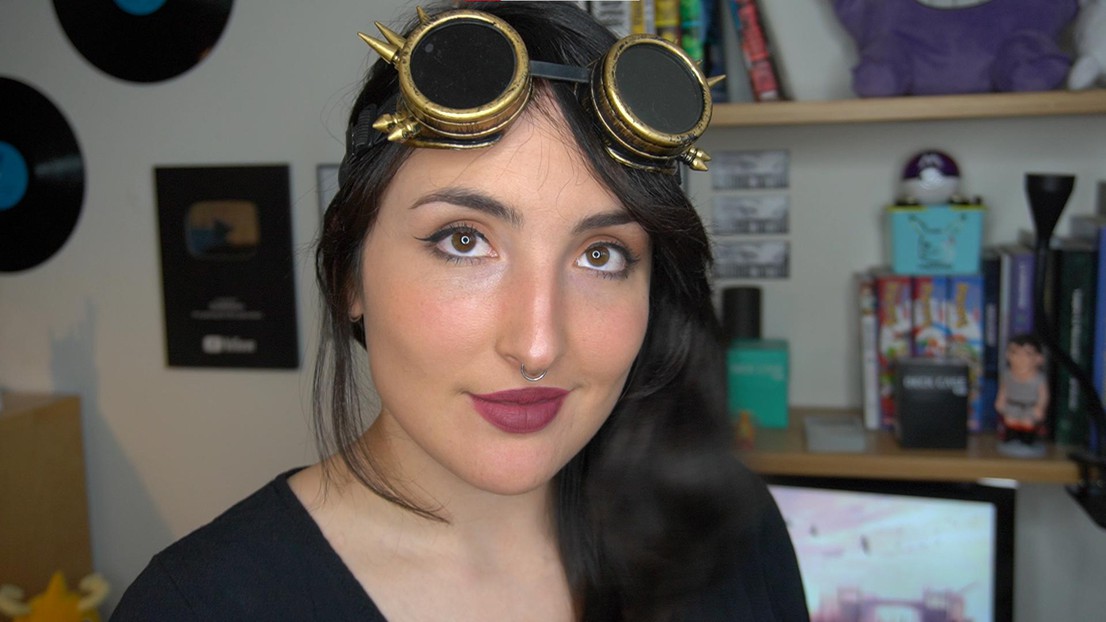 They are EPFL's best ambassadors to the next generation. To celebrate the International Day of Women and Girls in Science, we met with four young women who are inspiring the scientists of tomorrow.

Anna Morales Melgares' social media numbers are impressive. Her YouTube channel, Size Matters, has over 90,000 followers, her Twitter account has over 27,000 and her Instagram page has over 16,000. The young Catalan is a doctoral assistant in two EPFL labs (one at the School of Engineering and one at the School of Basic Sciences), makes frequent stays at the Paul Scherrer Institute, and is preparing her thesis on materials science, with a focus on carbon emissions from cement. And while she does all this, she's becoming a scientific influencer in Spain. Her videos bring science and pop culture together as an eclectic amalgamation of her interests for nanotechnology, manga, Marvel comics and video games. Hers is colorful, crazy world, and she describes it in a lively manner with an acute understanding of her subjects.
"Videos are a way for me to combine the things I love: science, drawing, photography and music. And the results are immediate. Once you finish a video, you can move on to something else – it's not like a PhD, which takes four years to complete!" says Melgares.
How does she manage to keep up with all her activities? "I release only one video every two months or so, and I usually spend 40–60 hours on each one over the course of a weekend or two," she says.
A woman in a man's world
Each new video and social media post receives a flood of enthusiastic comments. "Being a girl in a male-dominated field, and talking about topics that are of interest mostly to men, has attracted attention. Only about 15% of my followers are women, but they comment proportionally more," she says.
Melgares has remarked that this type of scientific communication mainly reaches people who are already interested in the subject matter, but since she approaches the topics also from an artistic perspective, that helps bring in a new audience.
As a child, she liked to watch a TV program called ¿Qué, Quién, Cómo (What, Who, How?). In order to attract more girls to science, she believes that more female representation is needed in the mass media.
We could see an increase in the number of girls in scientific and technical fields when series like X-Files or Bones came out.
If she had one message for girls who are hesitant about pursuing a career in science, it would be: "There's always misogyny in any field, but don't let that hold you back. Life is short, do what you love, and don't be afraid of men!"
Neuroscience, podcasts and guinea pigs
Misogyny is not a problem suffered by Galina Limorenko, a doctoral assistant at the Laboratory of Molecular Neurobiology and Neuroproteomics, within EPFL's School of Life Sciences. "Gender issues haven't played a big role for me, much less than my being neuro-atypical. I'm sure there's been some microaggression – that's something I've learned to identify – but in general, I'm pretty good at defusing situations so they don't affect me."
Alongside her research on neurodegenerative disorders, Limorenko likes to share her passion for science with a wider audience. For example, through podcasts that she publishes at a breakneck pace (sometimes up to three releases in the same week) on the New Books Networkscience channel, which accounts for over 25,000 downloads per month. Her interviews of scholars and authors of popular science books cover an extensive collection of topics ranging from neurosciences to psychology, healthcare, evolution, ecology, management, demography and more.
If I know close to nothing about the subject, that book is a certain candidate for my show
Limorenko is also involved in other initiatives such as the Pint of Science festival and has written articles for The Skeptic on science outreach, human rights and neurodiversity – a subject that's close to home for her, as a high-functioning autistic person.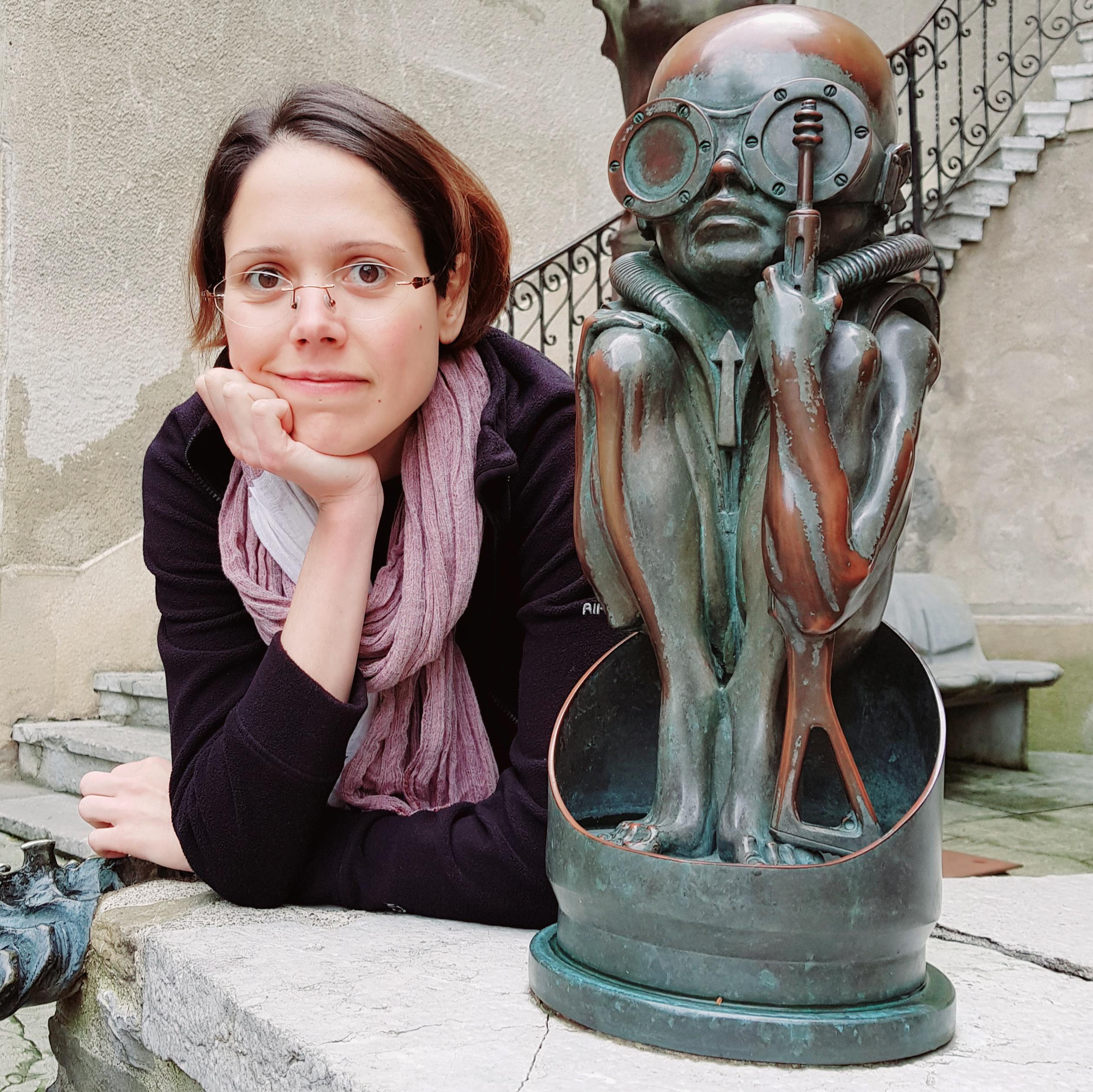 Limorenko explains that her formidable work capacity is due in part to her autism, which manifests with hyper-focus and attention to detail. "Discipline and a full schedule are very important for me, and reading – or listening – to so many books is not a task, but a pleasure." In the evenings, she combines that with endurance running trainings, and also enjoys taking care of her four guinea pigs who make "an excellent company," she says. "Social situations are a bit challenging for me, but I also spend time with my friends online in voice and video chats. And there are always new, exciting projects to focus on, so besides working on my thesis, that's where my free time goes."
Her advice to girls attracted to science is: "Don't internalize negative stereotypes – or any other stereotype, for that matter! Be yourself, do what you really love, try different things and don't lose sight of your values... And cultivate a supportive community where you can explore, invent and collaborate!"
A student, yet already a mentor
Gonxhe Idrizi is an EPFL Master's student in data science. With three sisters and a father who works as an engineer at EPFL, she's never seen any obstacles to following her interest in science. Since the age of nine, Idrizi has taken many science-related classes and workshops and participated in a number of camps and competitions; all these have had a positive influence on her. "For me, it made a lot of sense to pursue a math-related field.
There was no question I'd end up in science. Seeing so many other girls taking part in these activities showed me I belonged there.
Last semester, she was a mentor for the Internet and Code for Girls class, and this week, for the first time, she served as a student assistant in the Women and Girls in Scienceevent held jointly by CERN, the UNIGE Scienscope and EPFL, during which women scientists and engineers spoke about their profession to students aged 7–15.
What Idrizi wants to tell schoolchildren is: "We may force you to do math when you're little, but there's a reason why! And the reason is a good one – you can create a robot, for example, and your robot can help people!"
An architect and mediator
If math can be a calling, so can science outreach. Anna Pontais, a scientific mediator at EPFL, was an architecture student when she started working with EPFL's Science Outreach Department, in the same way as Idrizi. First she assisted with the Les maths... ça m'intéresse! program for girls aged 12–15, then for the Women and Girls in Science week held around the International Day of Women and Girls in Science on 11 February.
After Pontais graduated with her Master's degree, she stayed on with the Outreach Department. She says she loves her work, especially the joint projects with Archizoom and the summer camps where she introduces young girls to construction: "It's always a great time; I get a lot out of it!"
After three years of helping girls with their math classes, Pontais' best memories are of hearing them say, "Thank you for holding these classes! If I hadn't come, I wouldn't have had enough confidence to enroll in advanced math or pursue studies in science."
"This kind of feedback encourages us even more. It's a whole movement that I'm happy to be a part of," says Pontais, stressing the importance of role models. She's excited about the changes under way. "There are still stereotypes. Adults and society in general still pass them on to children. But the image of scientists is changing. The internet and social media have gone a long way towards making jobs in science and engineering cool. Kids enjoy experiments and are no longer afraid to admit that."
These four passionate, radiant young women are certainly cool. And they have one other thing in common: they all distinctly remember having at least one female science teacher during their school years. A coincidence? Unlikely.
---