A new repair café every first Thursday of the month
A new initiative launched by students from EPFL and UNIL gives objects a new life at the SPOT.

Following a promising launch during sustainability week in March, the Fix N'Replace division of the Unipoly association, which includes students from both UNIL and EPFL, now takes up residence in the new EPFL Makerspace every first Thursday of the month.
The initiative, which is overseen by apprentices from the ETML (École Technique - École des Métiers de Lausanne) and DLL Student Assistants, invites the community from both campuses to bring their defective objects and appliances and learn how to repair them, giving them a second life.
On October 6, the first Fix N'Replace event in the new prototyping building known as the SPOT was a huge success.
The event, which lasted half a day, from noon to 6 p.m., introduced participants to basic gestures and techniques for the rehabilitation of approximately thirty objects of all kinds.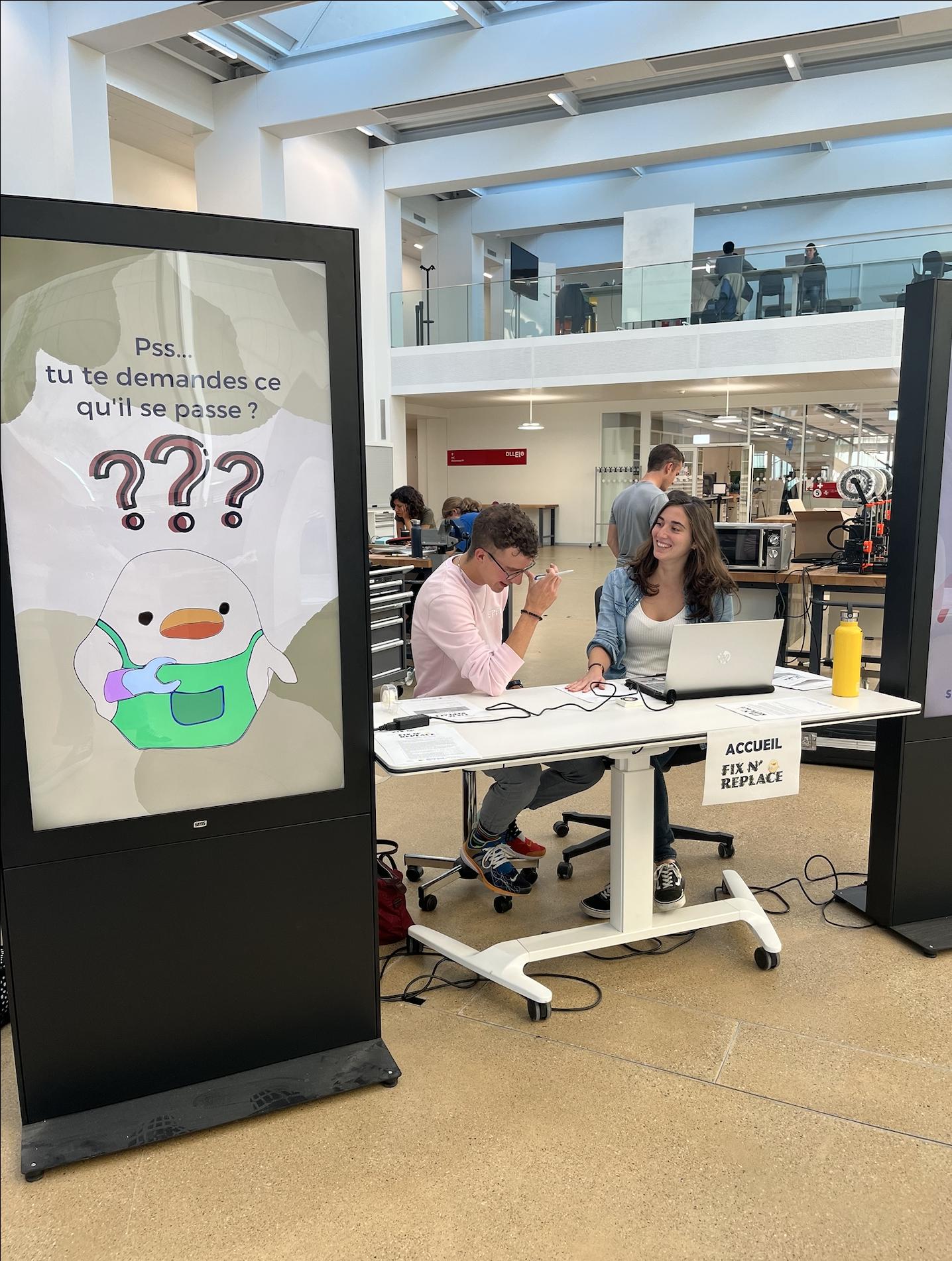 An obvious partnership
It's no coincidence that this new repair café has moved into the SPOT. Indeed, the state-of-the-art equipment and open layout of the new EPFL building's main hall lend themselves perfectly to this type of initiative, which the makerspace's managers hope to see expand in the future.
This space, which was designed from the start to be invested in and appropriated by the student community, is fully in line with the "MAKE" philosophy, or learning by doing and making in a sustainable way, with dozens of workbenches spread throughout the atrium and providing the tools and skills needed to diagnose and repair a wide range of objects.
While partly designed for prototyping complex interdisciplinary projects such as those in the MAKE initiative ,the SPOT is primarily intended to allow a maximum number of students to put their theoretical knowledge into practice and to acquire all sorts of basic skills in electronics, electricity, soldering, or 3D printing.
"We really want this Makerspace to be seen as a resource that allows EPFL students to develop practical and cross-disciplinary skills. The goal is for any student from any section to feel at ease in this space, allowing them to express their creativity and explore their ideas. Knowing how to repair your own objects fits into these goals and is a liberating skill" says Julien Delisle, one of the Interdisciplinary Projects Coordinators who oversees the Makerspace.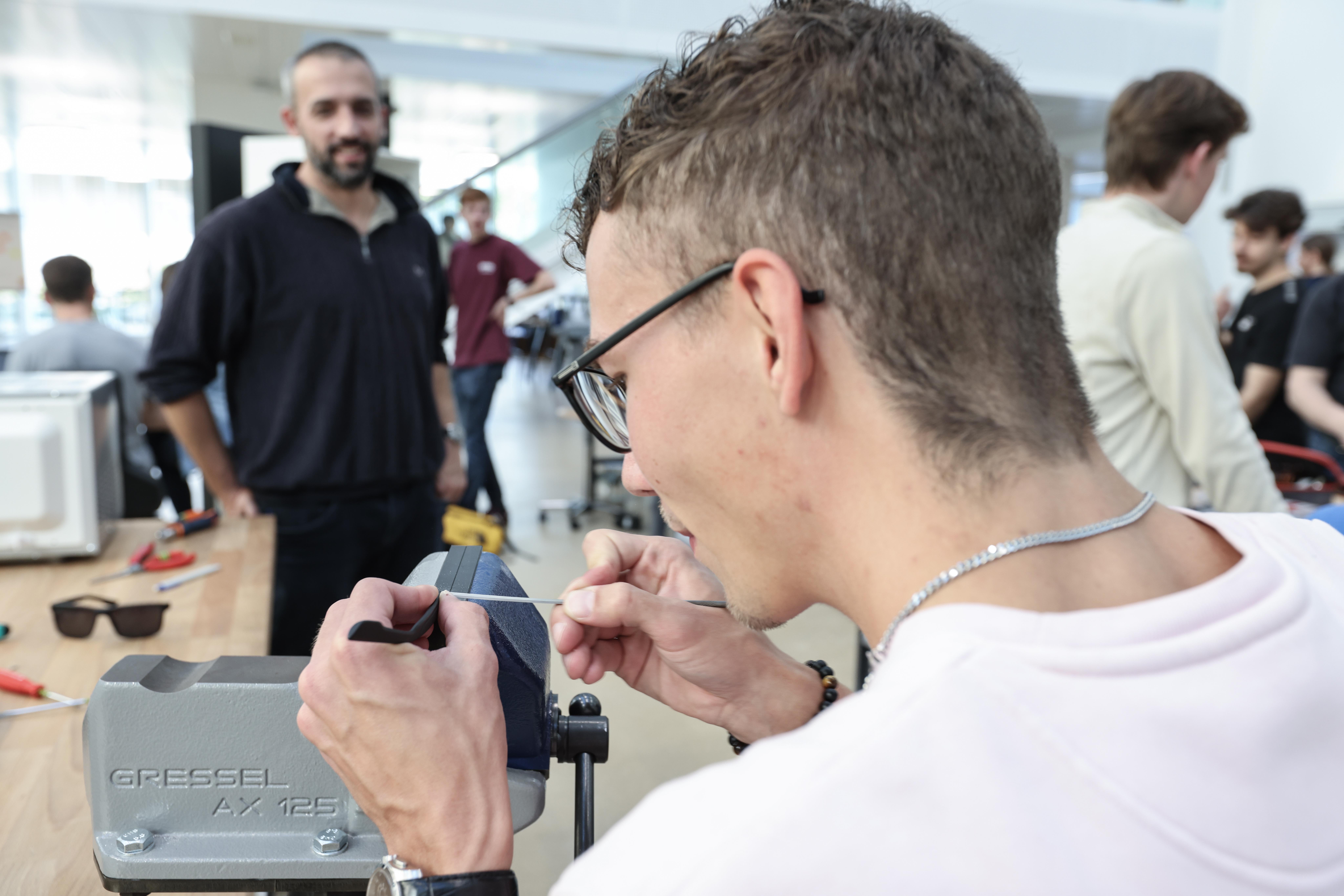 Encouraging synergies for innovation and sustainability
This goal was met during the first Fix N'Replace: 32 objects ranging from an electric guitar to a frying pan, computer mice, a Polaroid camera, a variety of lamps, and even glasses and clothes were given new life under the supervision of several professionals.
This is also where the half-day event's added value lies. Bringing together apprentices and EPFL students is consistent with the building's concept.
It introduces students to interdisciplinarity and helps them understand the interactions that are essential to the realization of complex projects by bringing professionals from different and complementary fields of expertise together.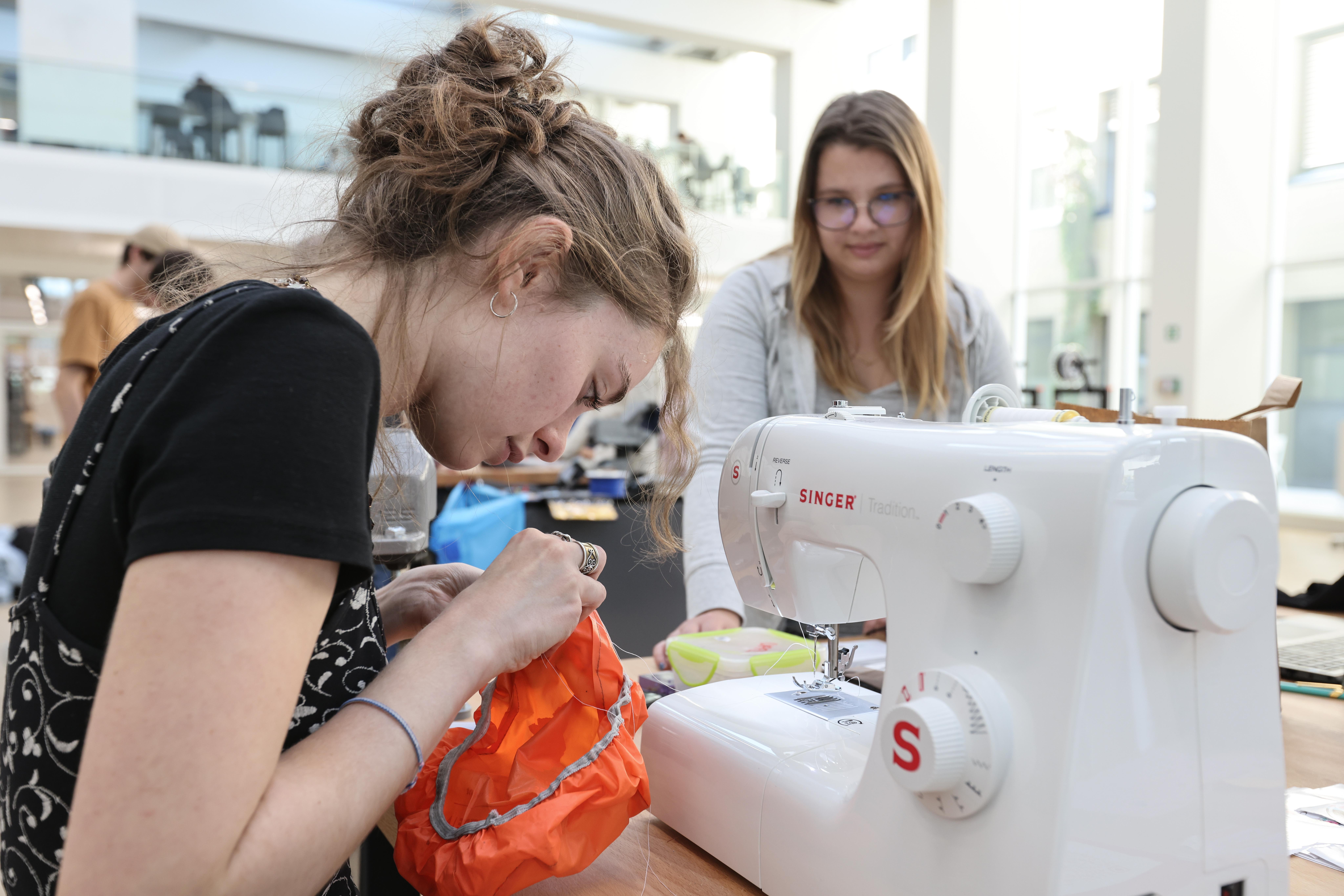 "As a former ETML apprentice, it is also very important to me to allow apprentices to come and show their skills to EPFL students; I believe we should have more interactions like this because everyone wins and better understands each other's strengths!"
"This event also enables us to reach a different audience than we normally encounter in this prototyping space. Many people told us that they had never been to the SPOT before Fix N'Replace.
"We hope to demystify this type of space so that people feel free to visit without having to be "initiated". It's fantastic that we can assist in breaking down this "elitist" idea of makerspaces, and that our events can serve as a gateway for some people," says William Ducommun, SPOT Assistant and Fix N'Replace Co-Founder.
In terms of sustainability, these events also serve to convey the right messages and help shape new habits to combat throwaway culture and waste.
"Our project aims to promote a different culture around consumption by raising community awareness of reuse and demonstrating that changing habits is both possible and simple.
"This is especially true since repairing and exchanging objects is interesting both from an ecological and an economic standpoint, two important arguments for students.
"Furthermore, we want to provide tomorrow's engineers with a practical foundation for dealing with and solving technical and concrete problems, as well as the opportunity to assist and help in the repair of objects," adds Francesca Paola Nicoletti, a Master's student in Mechanical Engineering and Co-Founder of the initiative.
The next Fix N'Replace will take place on November 3rd from noon to 6 p.m. in the SPOT's atrium. For more information and to keep up with this initiative, visit the dedicated Instagram account:
@fixnreplace
.
---