6th Annual Deloitte OES Prize for Improving Sustainable Food Store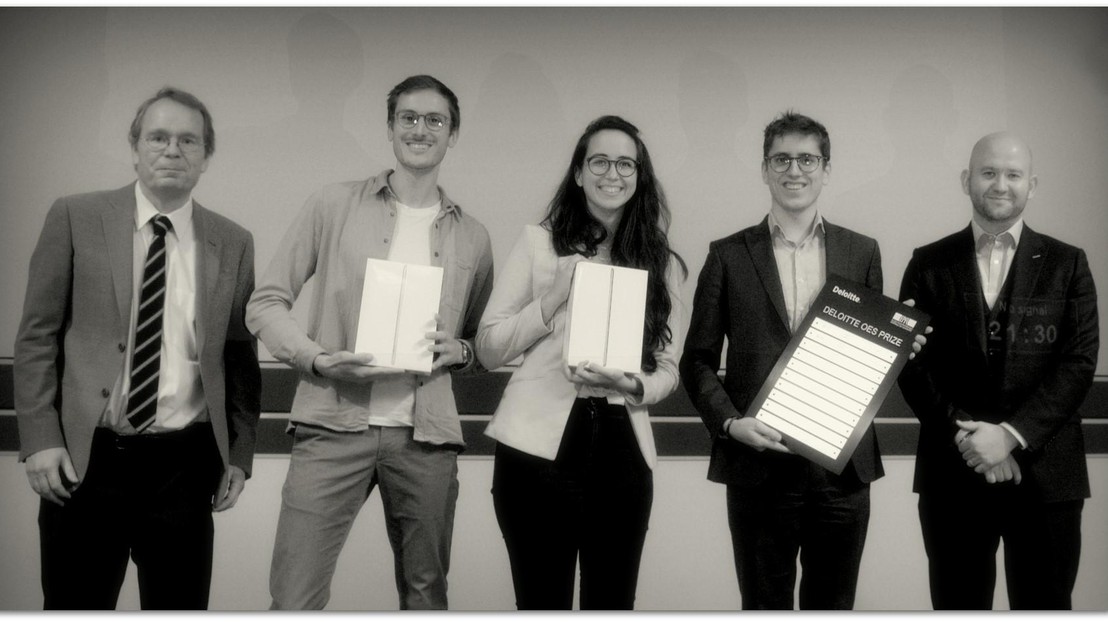 The 2018 Deloitte OES Prize for the best student project in Prof. Weber's graduate course "Operations: Economics and Strategy" was awarded to Alizée BELAMARIC and Clément BARBERIS. This year's organization of the Deloitte OES Prize marked the sixth year of cooperation between Deloitte and the EPFL Chair of Operations, Economics and Strategy, with a set of very competitive entries.

The winning team's project report, entitled "Product Portfolio Rationalization, Ordering Process Optimizatio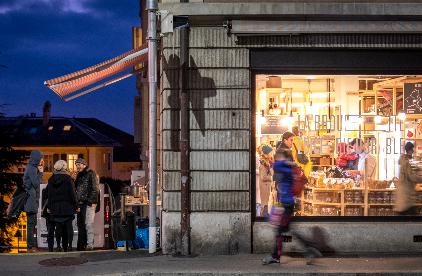 n and Information Management at La Brouette" outlines an optimization of the company's product portfolio using a detailed Pareto analysis, an improvement of the ordering process based on an adapted EOQ model, and a streamlining of the chec
kout process suggesting investment in time-saving bar-code scales. There is also an analysis regarding point-of-sale software and a suggestion about a restructuring of the company's internal SKU codes.
The first runner-up project for the Deloitte OES Prize was "SushiZen: Optimizing Waste and Finding New Revenue Sources," by Yanni Aït-Mansour, Sascha Frey and Charles Geffroy. The team suggested focusing the company's product portfolio and applying an optimized ordering strategy to better match supply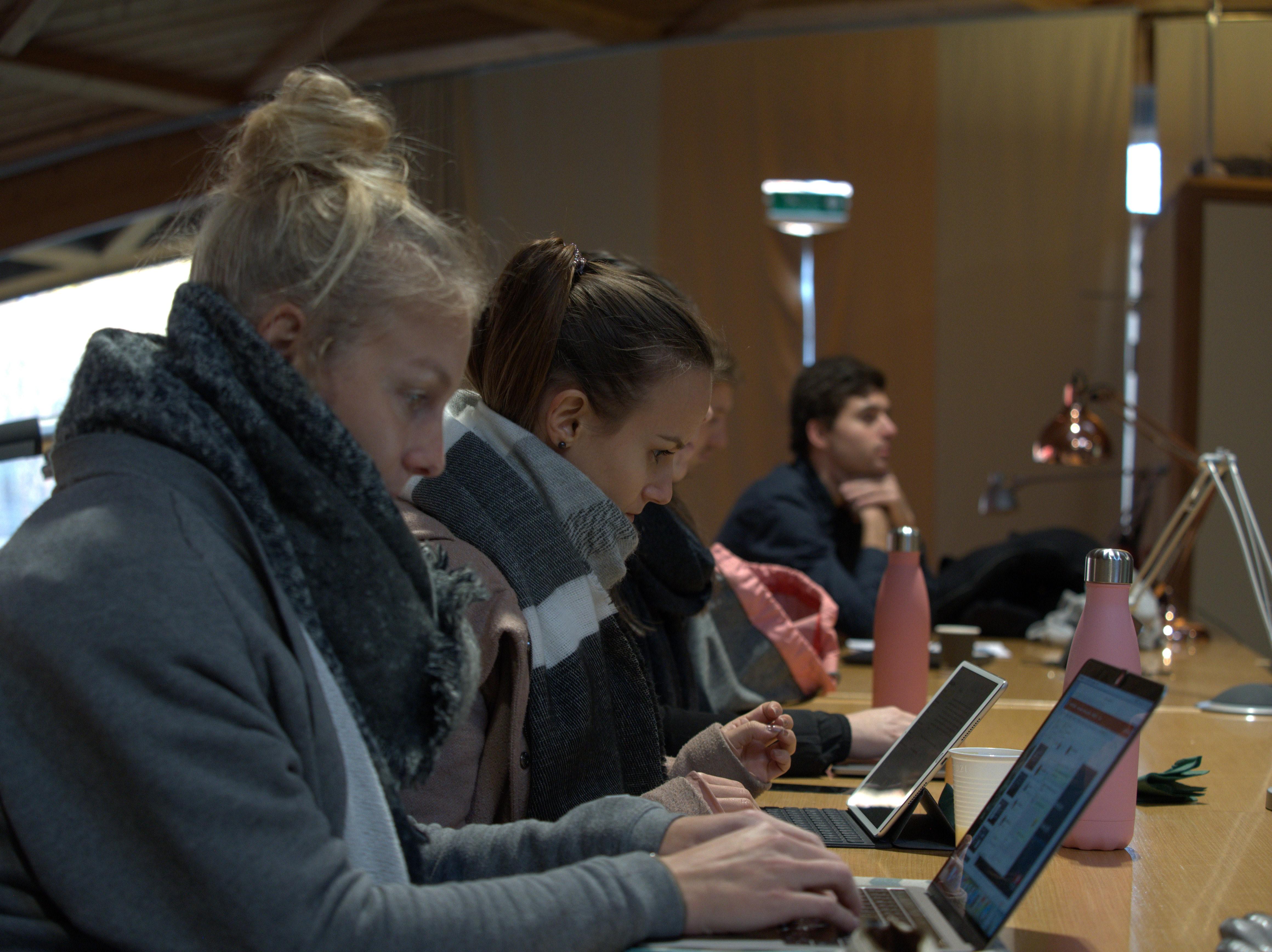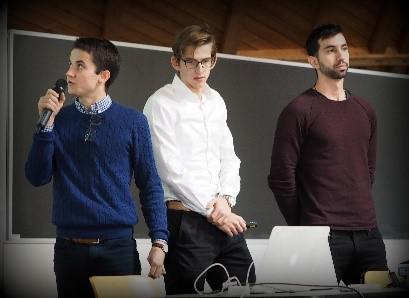 with uncertain demand and meet tight waste-reduction targets. The second runner-up was "Inventory Management at Ortho-Lotz SARL" by Michaela Casanova, Manuela Luther, and Monia Wöhner. The team optimized the inventory management for orthopedic shoe insoles and analyzed a potential vertical integration of insole customization for a medium-sized manufacturer located in Lausanne.
Overall, 18 teams entered the Deloitte OES Prize competition. The projects' aim was to identify potential operational imp
rovements in regional Swiss companies. In addition to those already named, the projects included: market-expansion strategy for Acai Concept (Brazilian superfood retailer in Lausanne); portfolio analysis and inventory optimization for CUT (restaurant in the EPFL Quartier Nord); pricing and portfolio strategies for various EPFL food trucks (GlobeFood, Max Poulet, and Royal Roulotte); website redesign and store-layout optimization for Orange Mécanique (KTM motorcycle retailer in Geneva); customer-relationship management strategy for the SwissTech Hotel at EPFL; suggestions for inventory management and price discrimination at Uchitomi (Japanese food store an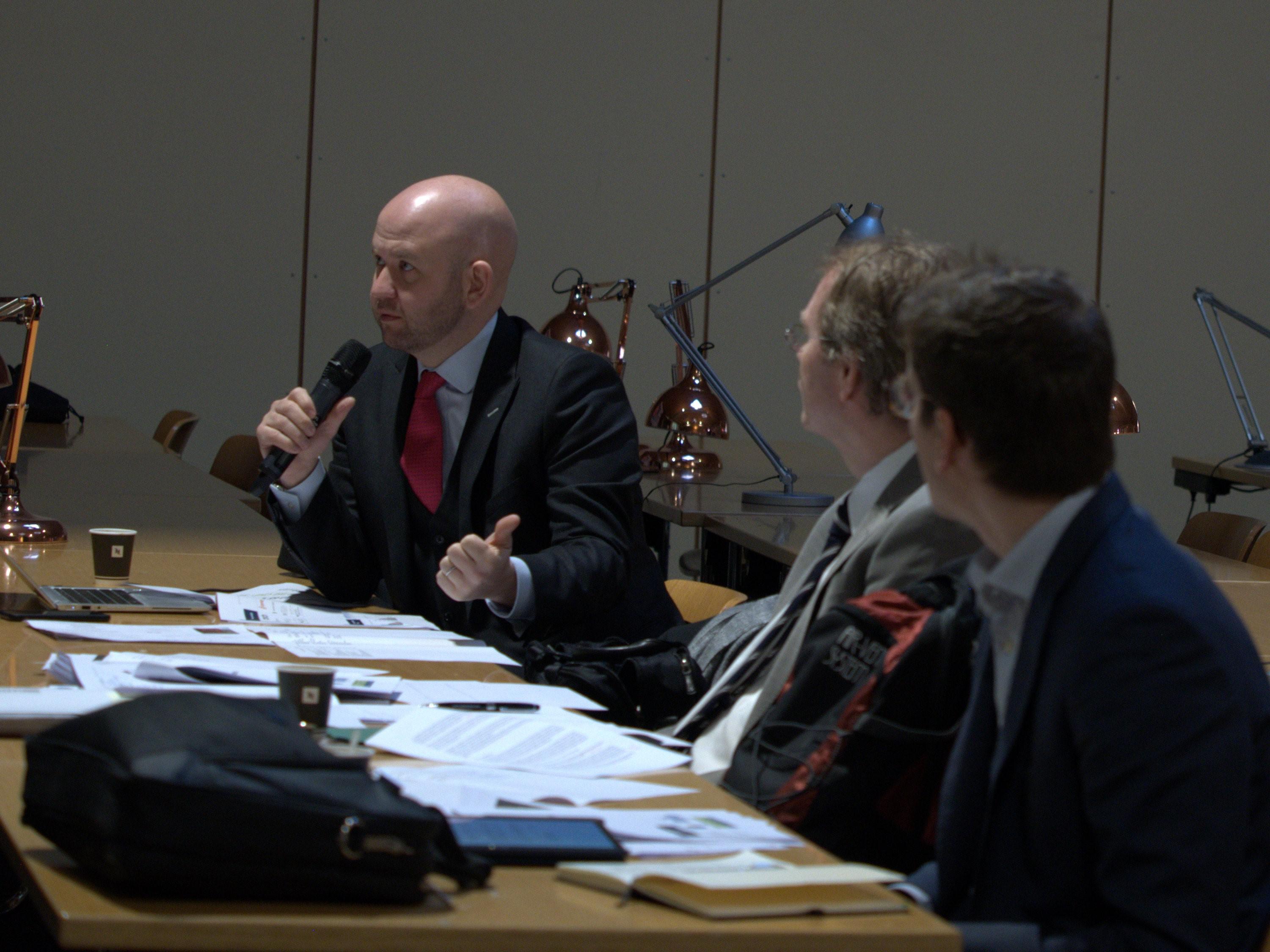 d restaurant in Lausanne); price optimization and space optimization using agent-based simulation for Viv'Eden (on-campus fitness center at EPFL); storage-space optimization and custome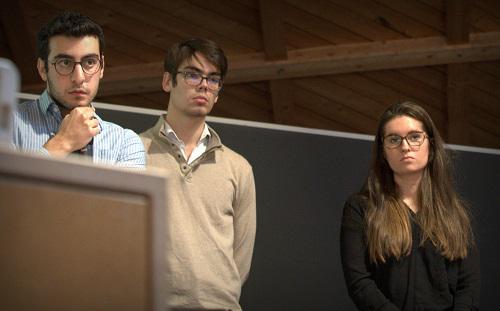 r-retention strategies for Pancs (pancake restaurant in Lausanne); design of healthy and affordable dinner options at the Montreux Jazz Café on the EPFL campus; pricing optimization and inventory management at Kétala (women's fashion boutique in Lausanne); operational improvements for contract processing at Groupe E Entretec (provider of water softening equipment based in the canton of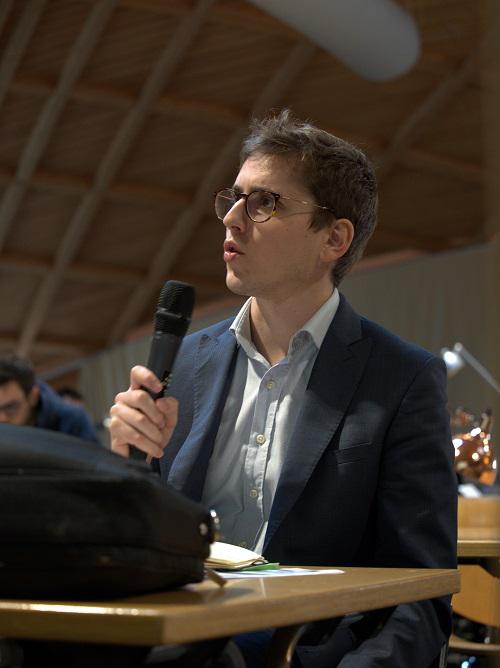 Fribourg); detailed supply-chain and inventory analysis for Rauch AG (manufacturer of wooden panels in Sumiswald, located in the canton of Bern).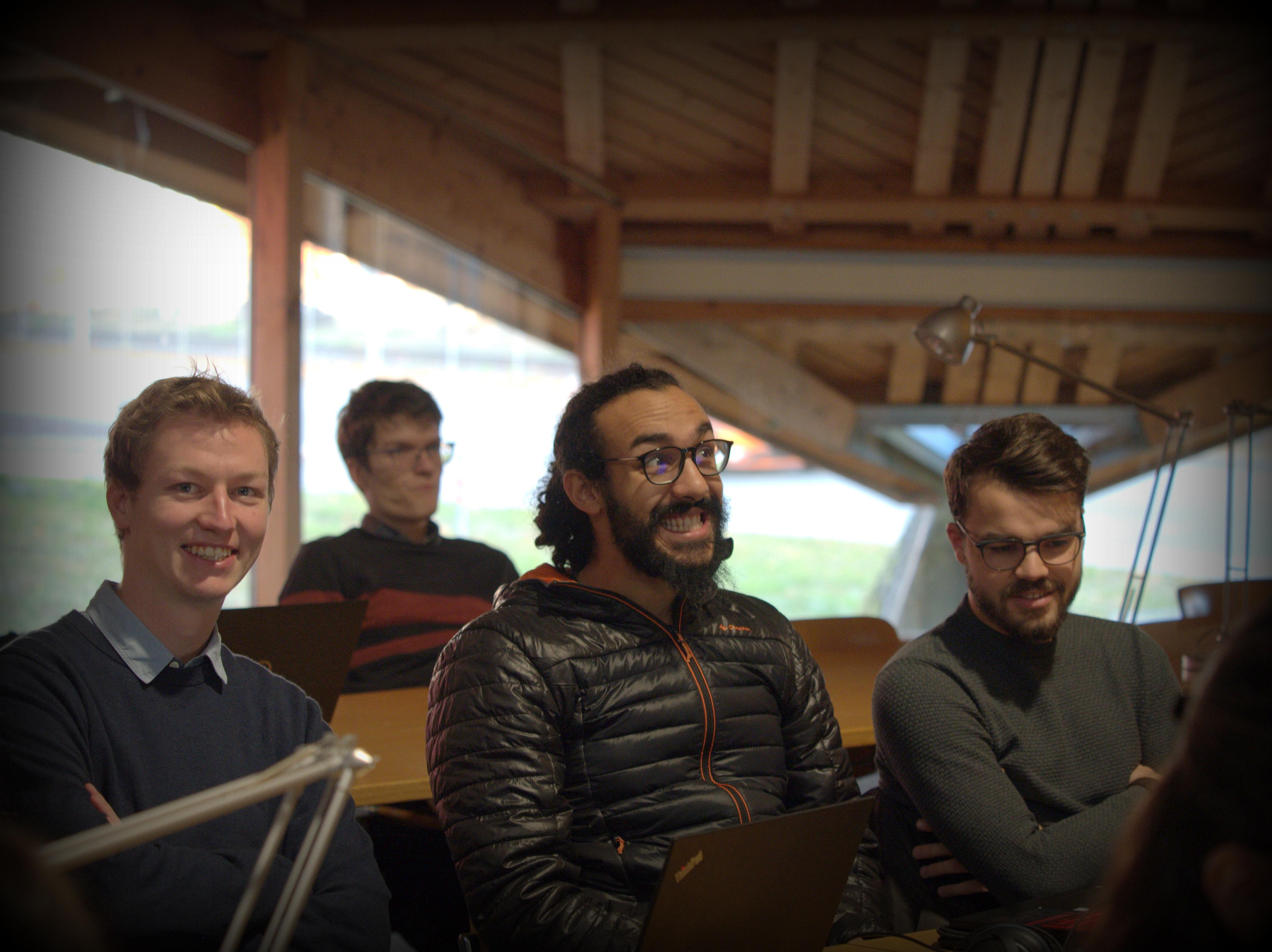 This year's jury was composed of: Richard Bradley, Director with Deloitte and head of their Digital Supply Chain initiative in Switzerland;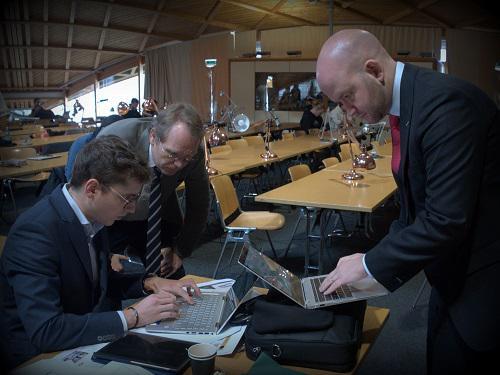 Quentin Le Guennec, consultant with Deloitte; and Prof. Thomas Weber. The members of the prize jury carefully evaluated the teams' reports, which they found this year to be overall of excellent quality. The jury members were also present at the team presentations on December 12. In addition to students and jury, Pierre Nicolas, co-founder of La Brouette, and Victor De La Baume, restaurant manager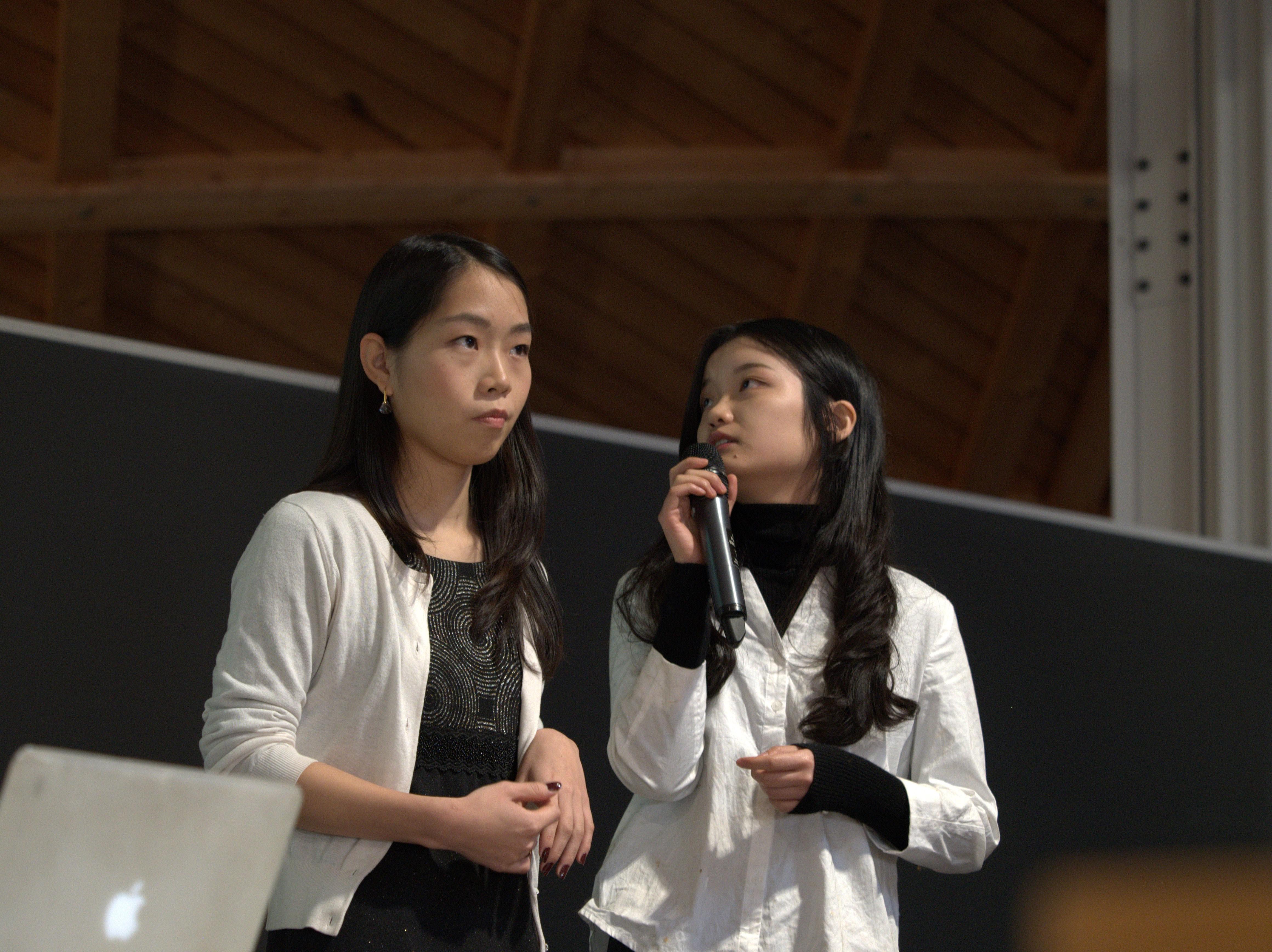 at the EPFL Montreux Jazz Café, attended the event. Both presented their respective companies and related their impressions about the student projects to the audience, in view of implementing the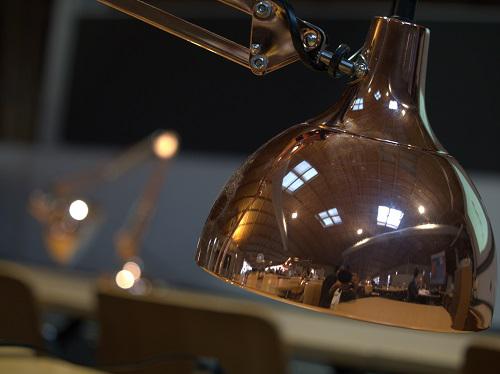 recommended operational improvements in the future.


The members of the winning team each received an Apple iPad, sponsored by Deloitte, as first prize. In addition one iPad was donated to the management of the sustainable food store, La Brouette. Deloitte, which has 6 offices in Switzerland, was involved with Prof. Weber's course throughout the fall, and the prize competition was coordinated by Quentin Le Guennec. On the EPFL side, the prize competition was supported by the OES chair secretary Ilona Ball, and by scientific collaborator Anjali Nursimulu who took photos at the event. The course assistants this year were Michael Mark and Qinli Lu.
The year 2018 marks the sixth edition of the Deloitte OES Prize. Past winners, all engraved on a permanent winner board, are:
2017: Pierre DUSSAUX / Benjamin ZIMERAY ("Arte Beauty & Wellness: Leveraging Wasted Capacity through IT Solutions")
2016: Céline FISCHER / Valentin TERRAIL / Xiaoran YU ("Takinoa Restaurant at the Rolex Learning Center: Operations and Demand Analysis")
2015: Christophe DONZÉ, Niels PICHLER, Benjamin PREVIDOLI ("Selecta on the EPFL Campus")
2014: Shubham BANSAL, Thomas GUIBENTIF, Marc SOLSONA BERNET ("Le Négoce: Survival Under Extreme Conditions") 
2013: Dimitri CORDENIER, Alexis DUBIL ("GeoRoute at PostLogistics")
---
---